Can you believe that it's already that time of year!? Time to think about what your team is going to wear, not only for camp and practices, but the WHOLE season. We are so excited about our new team apparel options for 2015-2016 season- here's a sneak peek!
New tanks and tees in our new fabrics!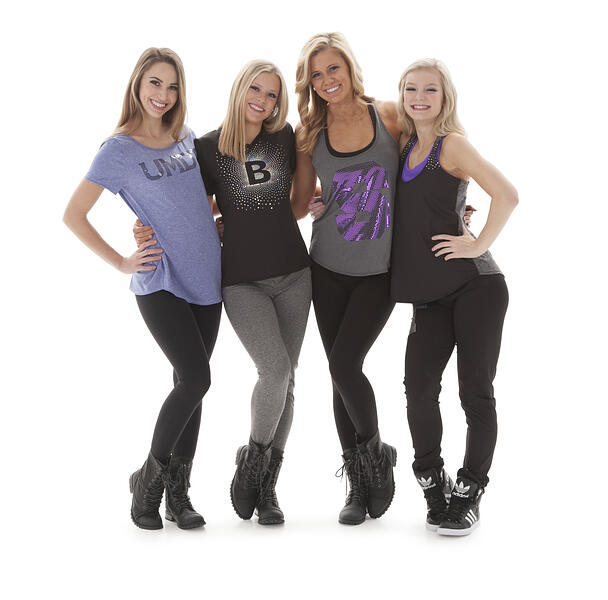 You can add your team name to any of our new styles- many come with lettering, bling and branding at no additional charge.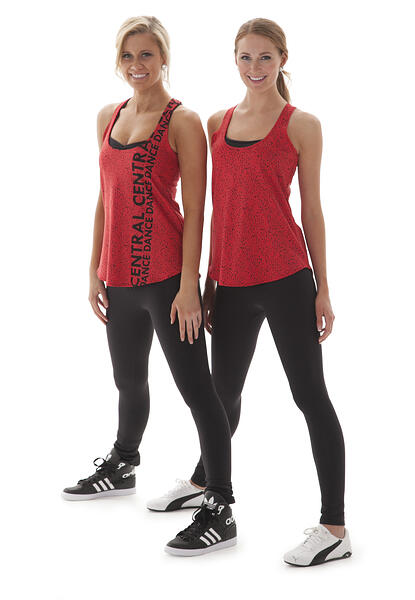 These new pants (below) are the perfect warm up pant- still feminine yet loose enough to pull over a costume or uniform. Oh, and mega cozy with the fleece lined-poly fabric. They are shown here with our slouchy VISTA tee which you can add your team name to--show your pride!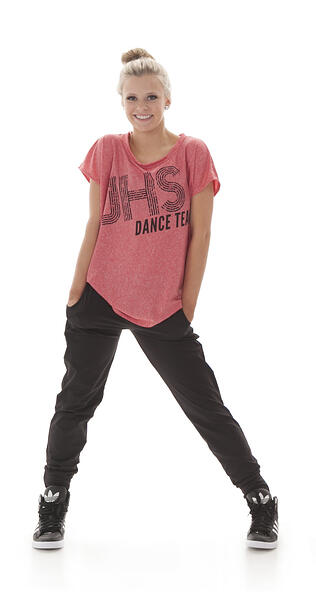 Our favorite leggings come in multiple colors now!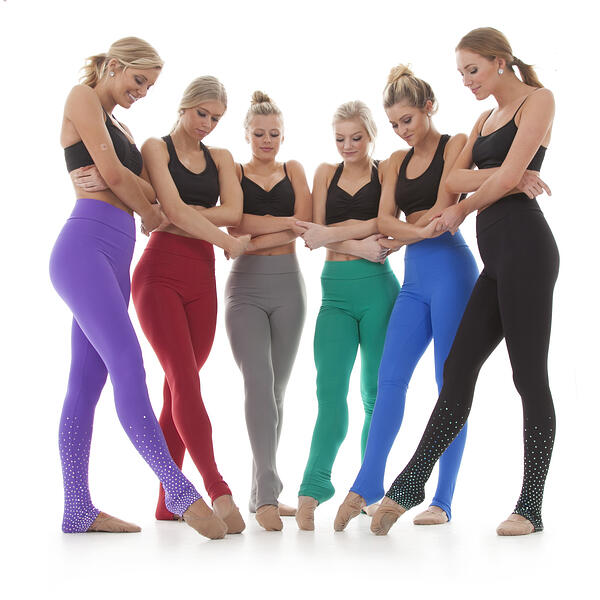 You can also have your team name blinged out in spangles on the leg.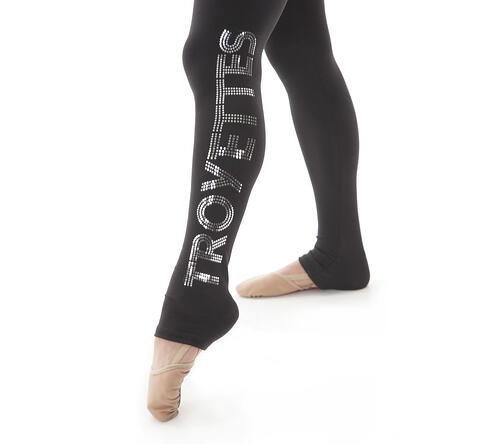 And there's still so much more! Start shopping now to find your new favorites.