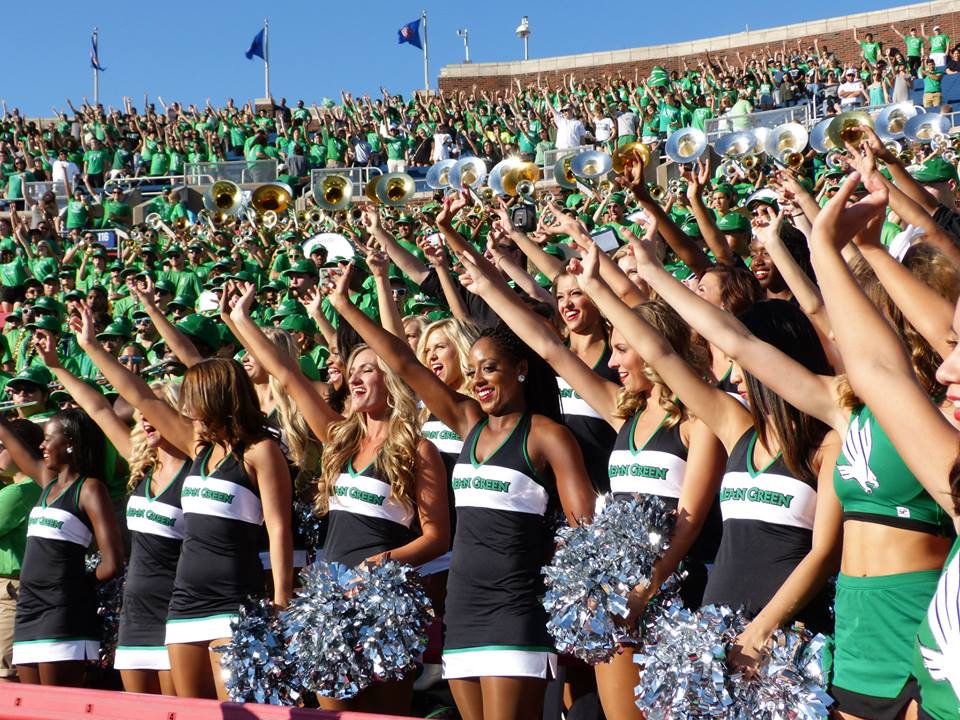 When University of North Texas dance team recently sent us pics of their new uniforms in action, we couldn't help but be impressed with the team's ever growing wardrobe. Which got us thinking, how many times can one dance team do green and white, and still keep it looking fresh? 6 pieces and counting, these ladies have shown us the possibilities are endless!
The team does a phenomenal job of choosing a classic online styles and transforming it into a custom look with a few simple changes. Apply colors and one of their many logos and a new signature look is born!
Check out a few pics of North Texas Dancers in action:
---
The Skye Dress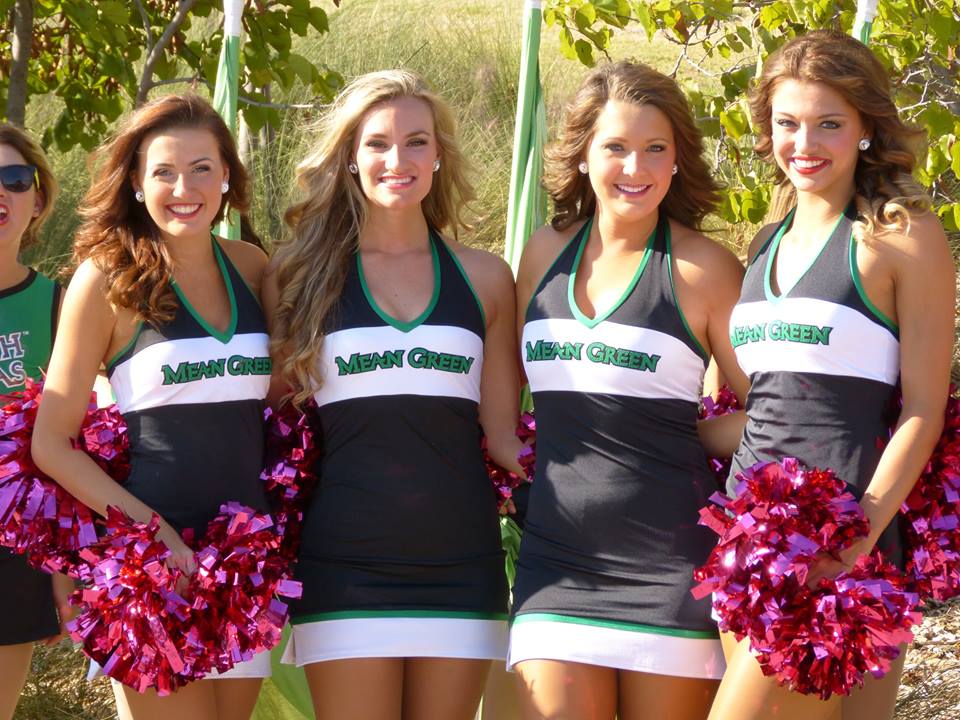 ---
The Virginia Dress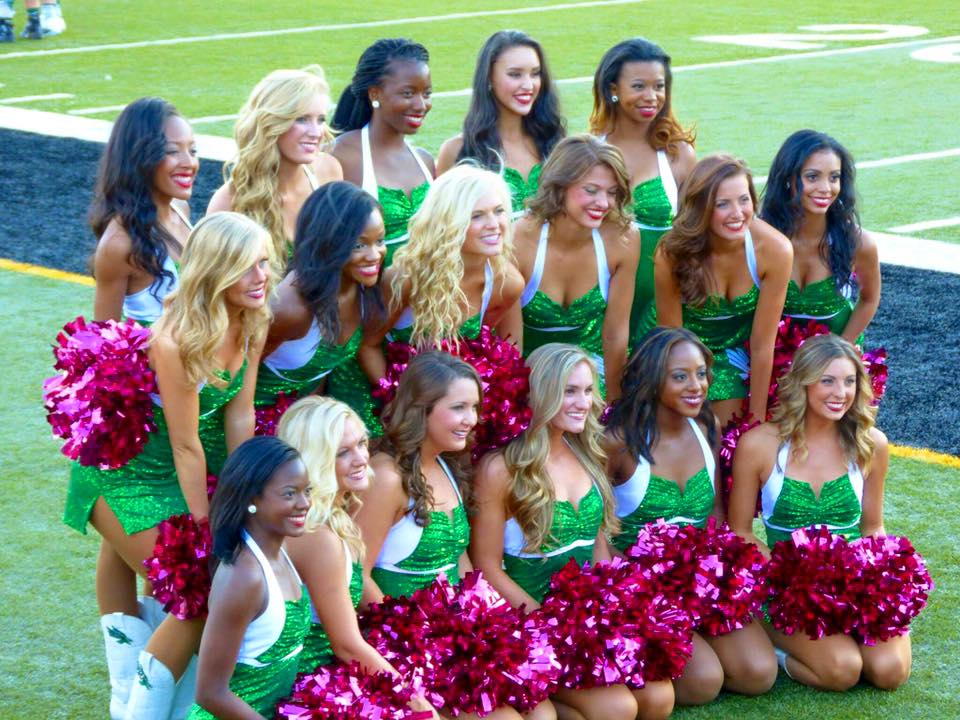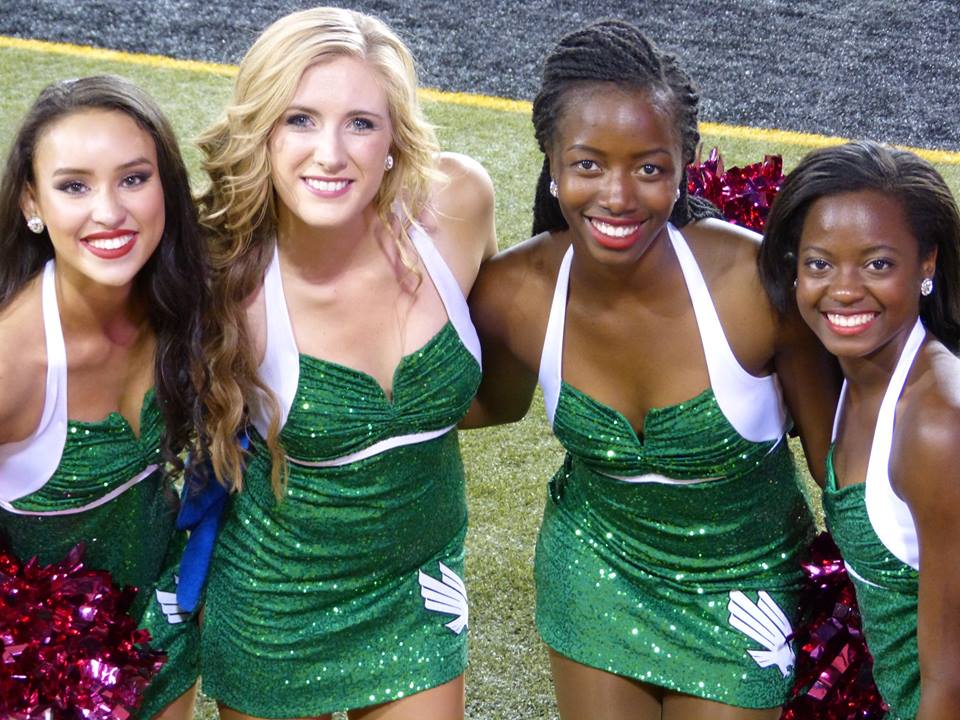 ---
The 431-24A Top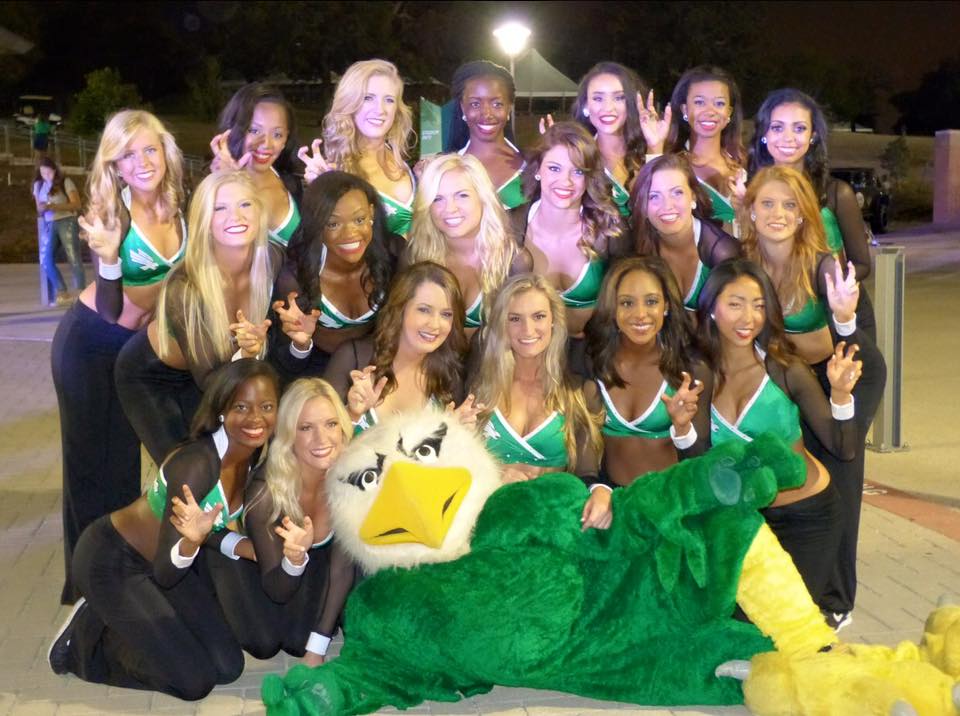 ---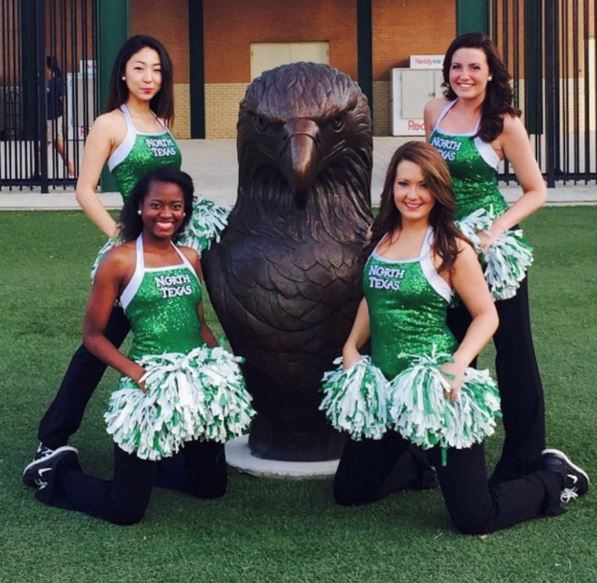 ---
The 166-69B Top and 690-60 skirt
Photo credit: North Texas Dancers
For more great photos of the girls in their TLU uniforms, check out their Instagram page!
---