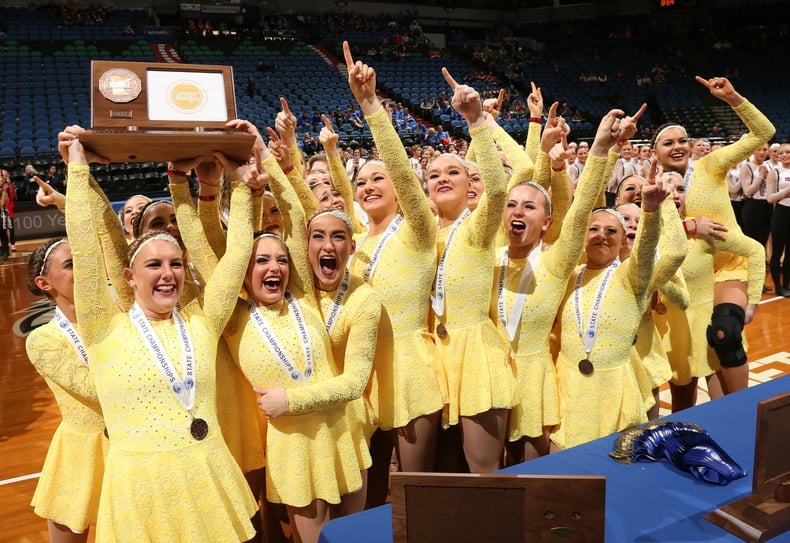 Whether you dance in a studio, on a football field, or on a gym floor, odds are you are working hard to plan for your competition season. One key element to any performance is, of course, the Score Card. While every competition has different scoring standards, there are several aspects of competition dance that are consistent across the board. Take a look at these six common mistakes that will zap your dance competition score and decide for yourself if they apply to your team!
1. Impractical Choreography
It is always important to know your team's strengths and weaknesses while choreographing their routines. Just because you saw another team do an effective move doesn't mean that it will be a good fit for your team! Avoid deductions for under-performance, or penalties for any unplanned mistakes, simply because something was too hard to execute.
Things to consider while choosing the right level of choreography for your team:
Harder skills can be done in smaller, isolated groups so that they can be executed properly.
Don't beat a dead horse: If you drill a move in practice and it doesn't look great, take it out.
Choose an appropriate tempo for your music and choreography that your team can consitently maintain.
2. Poor Technique
Difficult or impractical choreography aside, you want your team to have the basic skills and technique to execute any choreography - not necessary just hard choreography.
Poor technique will cost you points across your score card: choreography, skill level, and combination scores can all be affected. You can get more points by executing a simpler skill correctly than a harder skill with poor technique.
Judges want your athletes to be good athletes, not just good-looking athletes!
3. Ineffective Costuming
Costumes need to be effective to enhance choreography. Be sure to consider your costume when you are choosing music and choreography - it can be a big factor where points add up. Consider some of these costuming mistakes:
A distracting costume - Avoid a costume that hides your team's movements and lines or takes away from choreography and technique.

Costume malfunctions

- Don't let accessories like fringe, rhinestones, or hairpieces fall off during a performance.
Costumes that don't meet modesty standards of the competition - Are you showing too much skin?
Transition costume malfunctions - Pay special care with transition costumes, especially those that are too difficult to transition, or transition on their own before you want them too.
Costumes that aren't rule compliant - Remember to do your research and make sure your costume complies with your dance competition rules!
Creating an effective costume does not have to break your team's bank either! Keep these budget-saving ideas in mind when you are designing your next competition costume:
Simple costumes can be less expensive but just as effective when coupled with bold music and choreography.
Sequin or glittery fabrics can be a cheaper alternative to rhinestones, and can sparkle just as effectively!
Design costumes that can be used for several years, and make minor tweaks each year to keep them looking fresh. Add a skirt to a biketard, add a new pop of color, or add stones or appliques.

A simple yet effective dance leotard, on a team from Dance Arts Centre
4. Uninspired Music and Choreography
We all have our own tastes in music and choreography that we think is "fun" or "cool". However, your judges may disagree with your choice and it can negatively effect your dance competition score. Here are a couple things to avoid:
Music and choreography that is too abstract or complicated. For example, if you audience is not familiar with your music and the concept behind it, your artistic interpretation might be lost.
When music and choreography dynamics don't match.
Music inappropriate for the age group or audience.
Music style that doesn't fit the style of dance.
Choreography that has been "recycled" throughout several seasons; your judges will notice.
5. Timing Issues
Unified movements should look truly unified! Consider the fact that your dance costume can either emphasize or disguise timing strengths and weaknesses. Costumes with color change elements (like contrasting colored arms and legs) can emphasize timing and precision. Costumes with colors that blend into the dance floor (like black tights against a black stage) can make timing and precision less pronounced.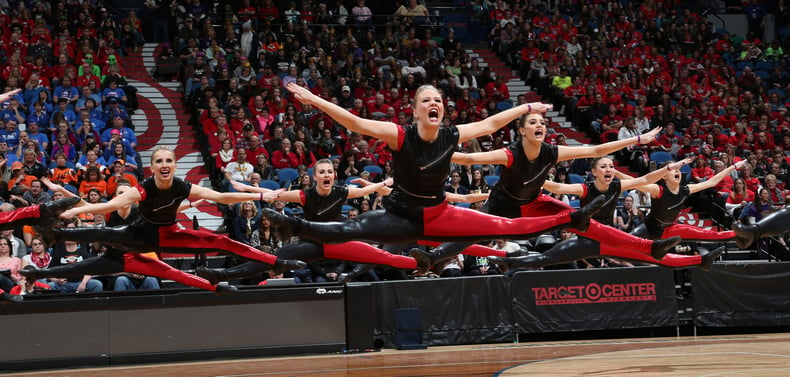 The red color change on the leg of Eden Prairie Dance Team's High Kick Dance Costume emphasizes leg movements and formation changes.
6. Spacing and Formation Issues
Simple things like where your athletes are spaced can make a big difference on your score card. Poorly executed spacing and timing can over-shadow great choreography and skills. Consider these things when you are setting up your routines:
Are you using your full space?
Are your transitions fluid?
Are your athletes evenly spaced?
Do you have a variety of formations?
---
Every point counts so don't miss out on an opportunity to look great and score higher than ever! If you take the necessary time to plan and properly strategize for your competition, you'll be sure to avoid these common mistakes at dance competitions! Good luck to every team out there!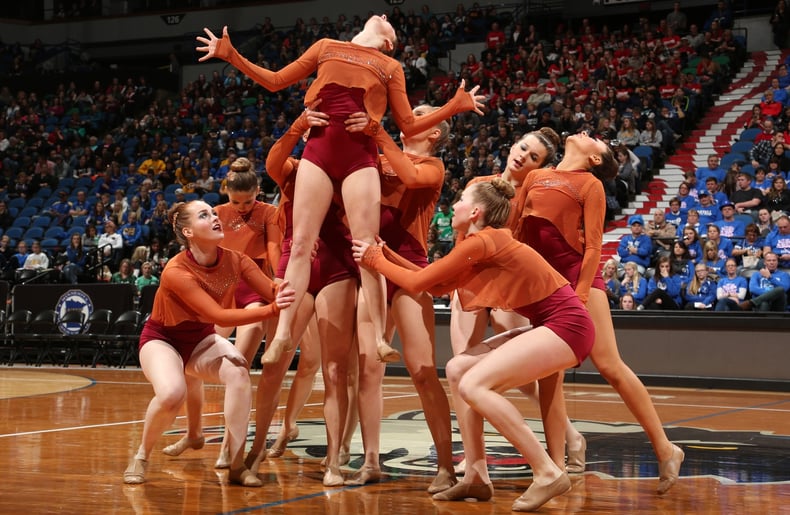 ---
Looking for some costume inspiration? Check out this Ulitmate Trends Guide for dance!