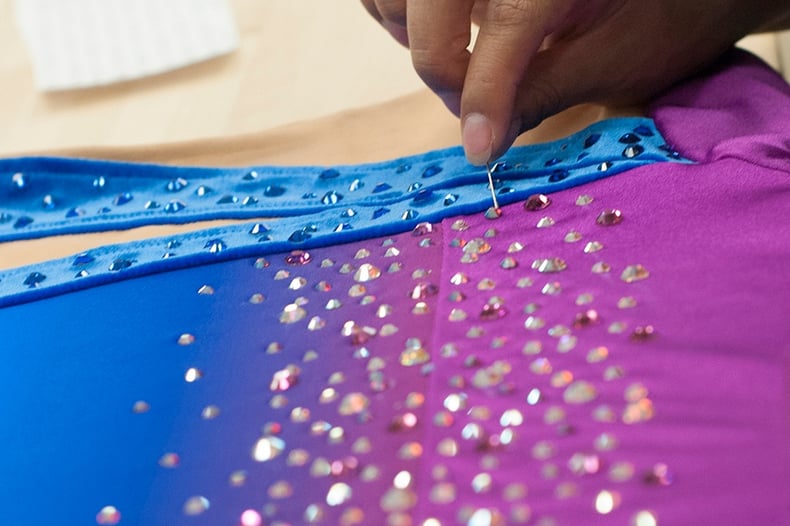 Rhinestones are the perfect finishing touch to any costume, but often the biggest question we hear is: how many rhinestones do I need? It's a tough question to figure out especially when:
100 gems sounds like a lot, but is actually on the low end of the price spectrum,
Design illustrations can be poor representations of a finished rhinestone design because it's difficult to represent gem size and placement accurately,
Minor tweaks in spacing can drastically effect the quantity of rhinestones.
If you're trying to figure out the number of rhinestones you need for your next dance costume, check out these 4 easy methods, below!