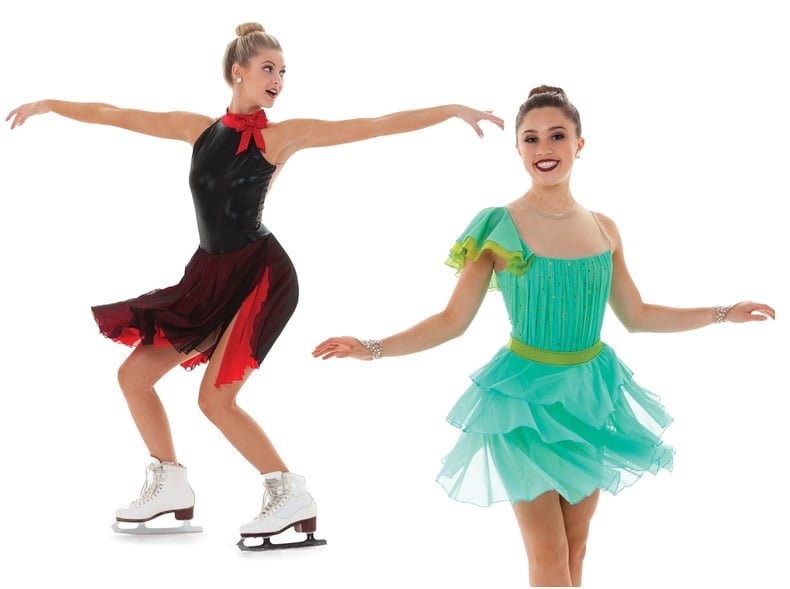 When it comes to synchro skate dresses, the skirt is the one design element that rules!
Our synchro customers insist on getting their skirts right and for a couple very good reasons: a great skirt can emphasize choreography, enhance the perception of speed, and create crowd appeal! What team can resist all of that?
Check out some of our favorite synchronized skating skirts from the past couple of seasons below!