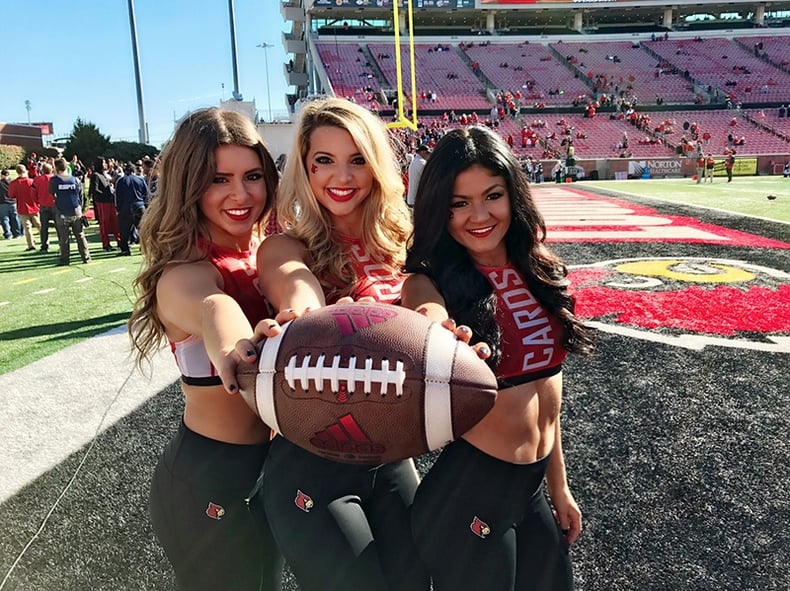 The Louisville Ladybirds this past fall on gameday in the 202-7 Mesh Sublimated Top.
It's hard to deny the Louisville Ladybird's presence. The team has won 9 out of the last 10 national titles at the NDA Collegiate Cheer & Dance Championship, and has 14 national titles overall. Walking into competition, their reputation precedes them!
Their team dynamic is unique because they have quite a large team, are co-ed, and have a very strong work ethic. "They don't stop until they have mastered their choreography and skills. They don't settle or rest for good enough, they are always pushing to be better," said TRIBE 99. So it's no surprise this hard work pays off at competition.
Led by Cheryl Knight and Todd Sharp, the team performs at football games in addition to competing in the Dance Team Performance and Hip Hop 1A division this past spring at NDA. Here's a peek at the team's performance and costumes this past season!
Read More
Topics: Dance, Team Spotlight, Hip Hop Dance, Jazz, Lyrical, & Contemporary, College