We absolutely love working the Portland Trail Blazers and their Performance Teams Manager, the amazing Michelle Burch! Every year she comes up with quite a few new costume ideas and we love making them come to life! This year her dancers had two new custom costumes made, both with a sexy yet sporty feel.
The first costume is a white sublimated jersey top with belted skirt. They have quite a few different belt colors from us so they can give the outfit a whole other feel by switching out their belts!
The next costume is the adorable tanks and shorts! The blocking used on the tank was modeled after their basketball jerseys. We love it with their added sporty socks!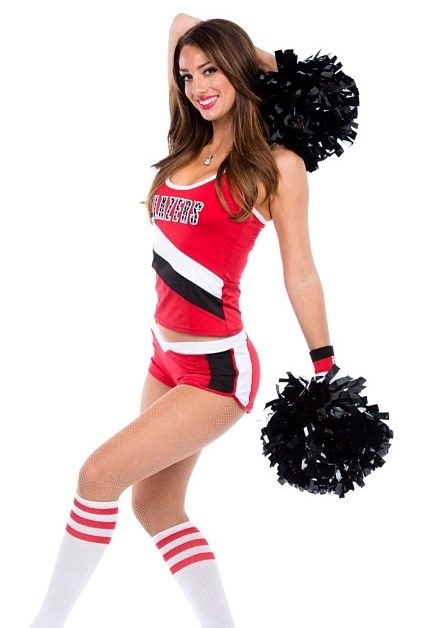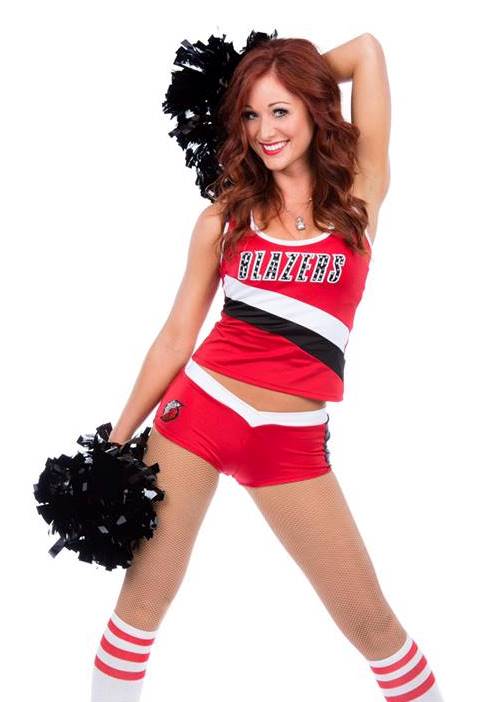 They also ordered cute mix and match branded sports bras in white jersey and black.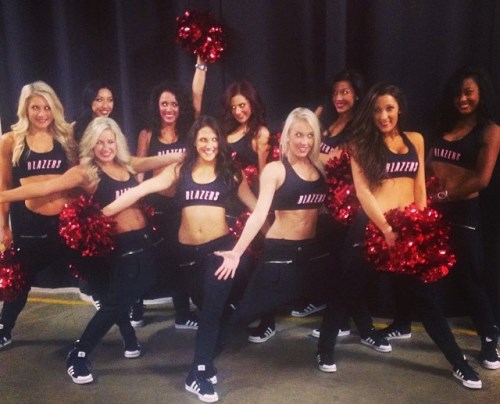 The stunt team also got new costumes! They look amazing in a modified top and skirt from our webstore.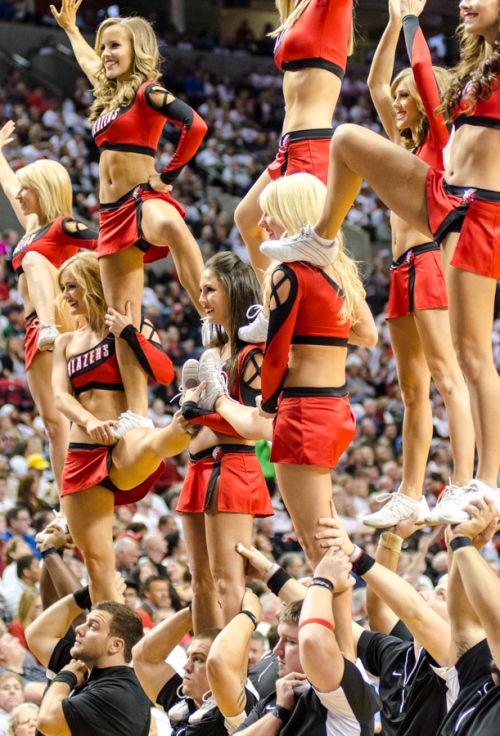 Best of luck this season!