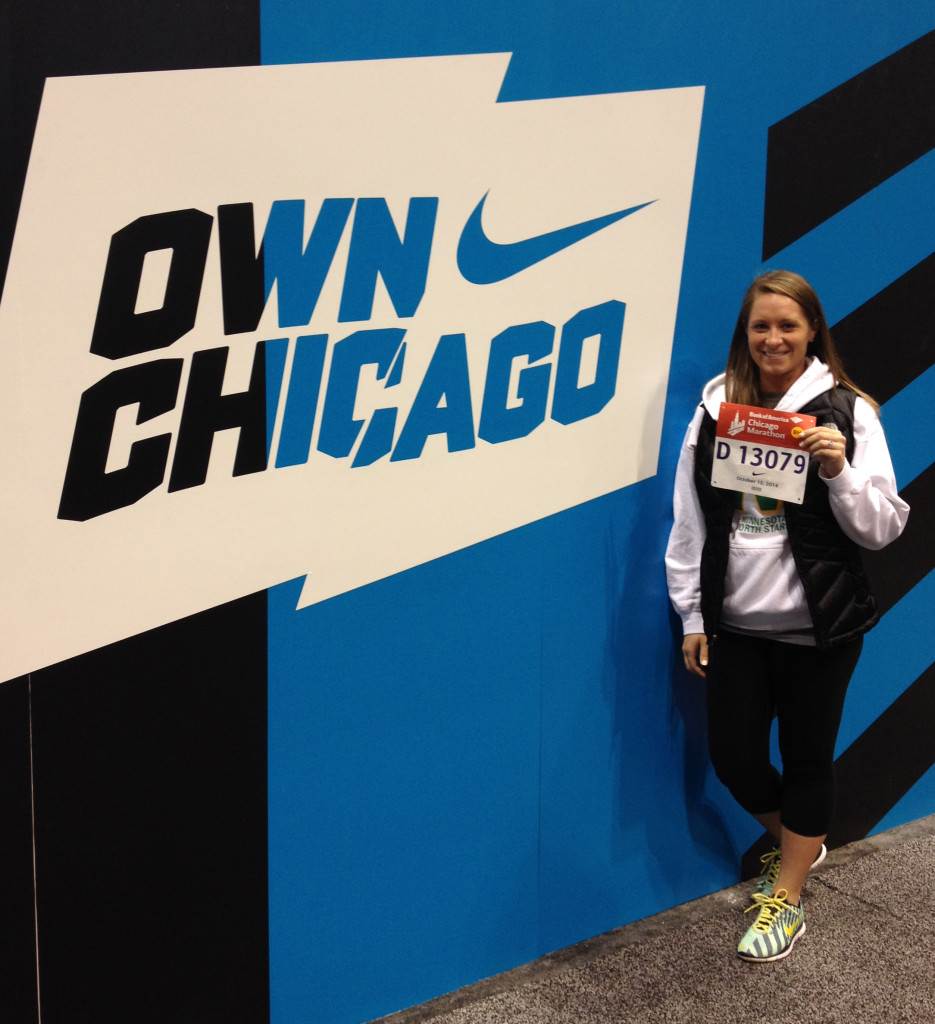 She's now back in the office, feeling better than ever. This past weekend, Megan, one of our fabulous account coordinators, ran the Chicago Marathon with her sister Lindsey. Rigidly training since June, Megan's hard work paid off with a fast time and feeling pretty good (not as sore as she thought she would be!)
Last week, the office was just as excited as Megan was and loved following her on her marathon journey. Decorations adorned her cube, and gifts were given: a post-marathon massage from Customer Service and a custom Line Up sublimated shirt from the Marketing Department. Shout out to our graphic designer, Sam, for designing the "Willaerts Run Chicago" custom shirt, complete with running stars of the Chicago flag.
We are so proud of you, Megan. Way to go!