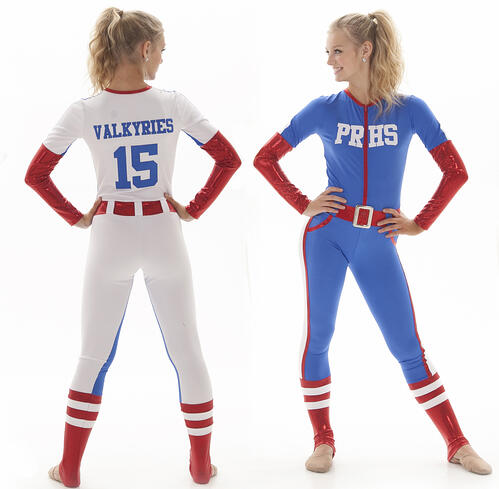 The Pelican Rapids High School Valkyries Dance team has TWO new costumes for the season. Both of these costumes are striking and eye-catching!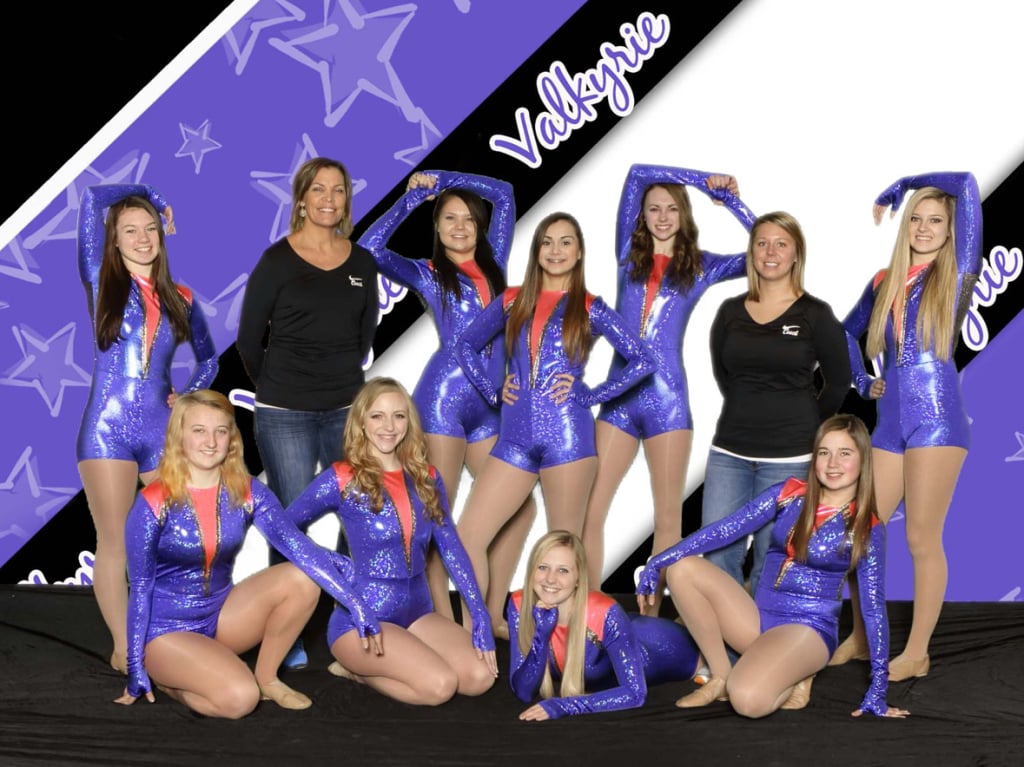 For jazz, they chose the Rebel costume from our webstore and chose spectacular fabrics (royal purple shattered glass and orangeade fuchsia myst.) It's amazing how the color and fabric can change the whole look of a garment! (See our Rebel here!)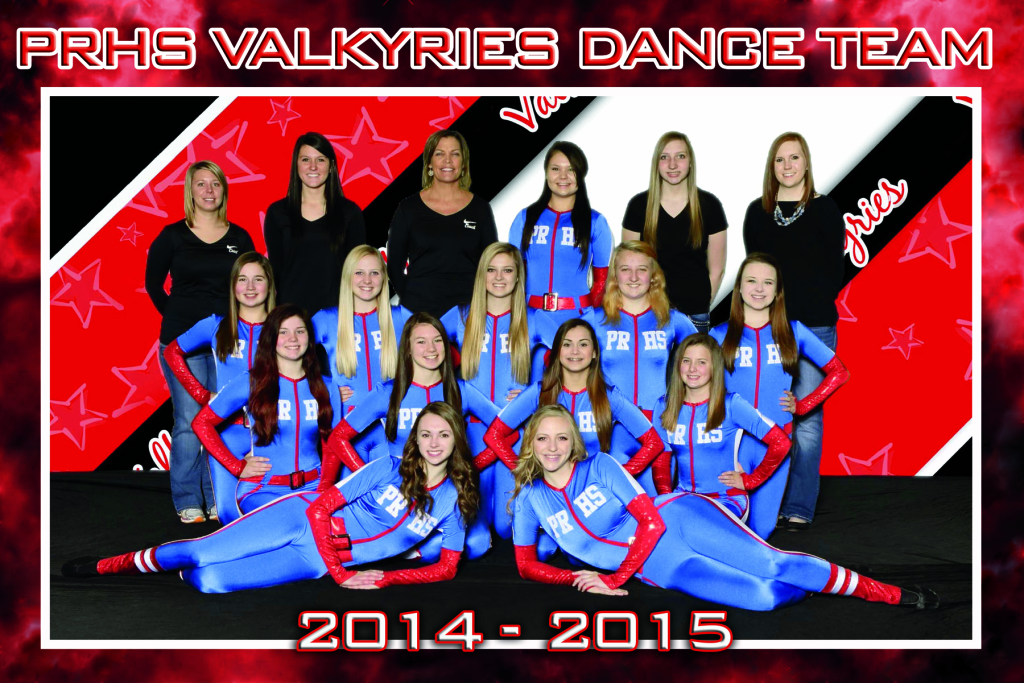 For kick, they created a custom garment that had a baseball theme (so creative!) The back is white while the front is blue to make for a drastic color change when the girls are dancing. This is all one piece- the faux socks and all!
---