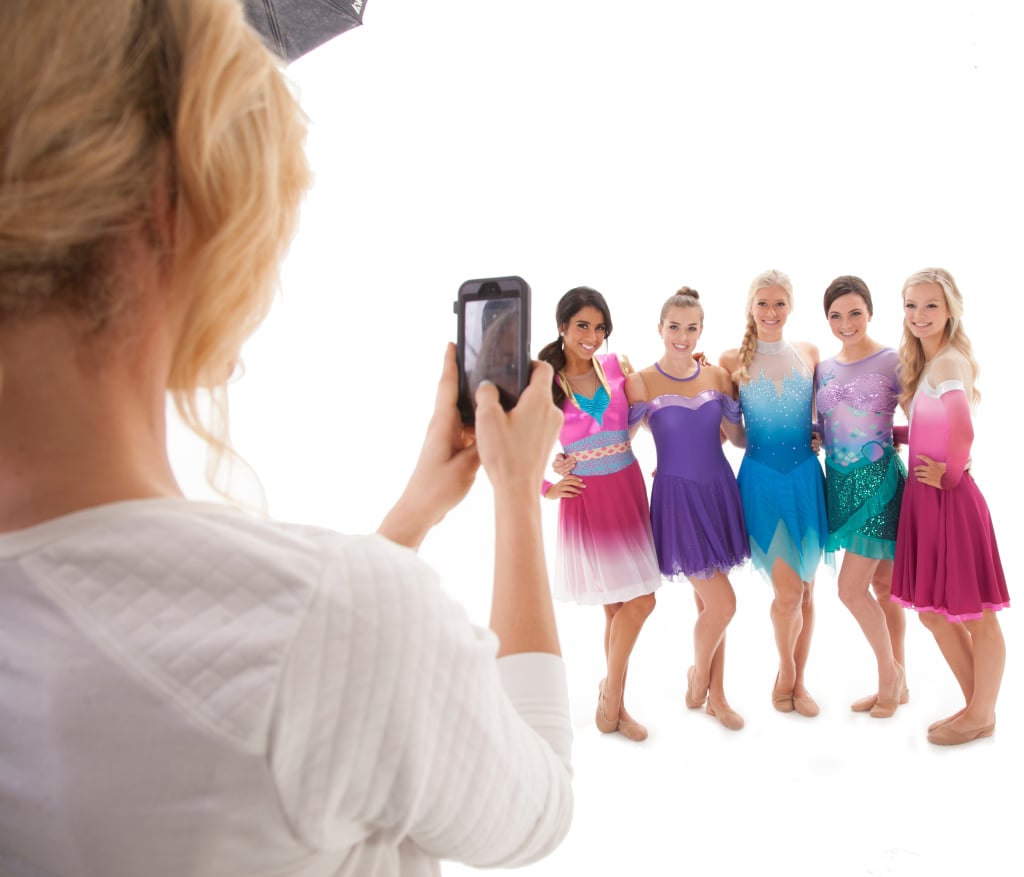 Well, it's that time of year again... CATALOG SEASON! ...which then means it's our other favorite time of year... PHOTOSHOOT SEASON!
Having many new product offerings and growing our custom and online repertoire means more photoshoots more frequently for The Line Up. With careful, detailed planning we make sure to bring innovative ideas and concepts along with a schedule of needed shots to ensure we use our time wisely.
We are lucky to have Steve Lucas of Steve Lucas Photography as our photographer- he's the best in the biz at capturing those action shots!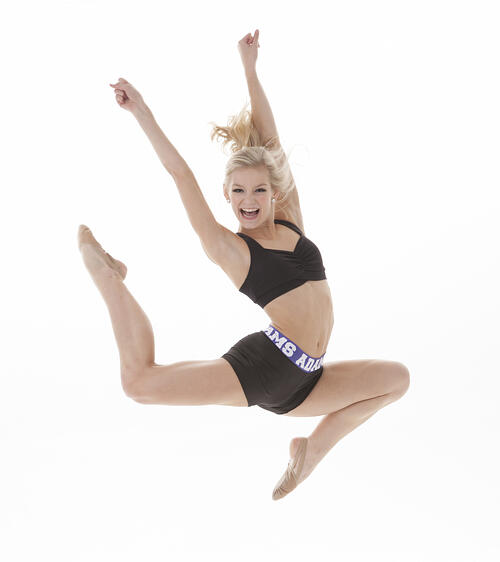 Many people don't know that we do both dance garments and skating garment photoshoots. We make sure that we have models and poses to match!
Dancers and skaters have very different styles and technique. For example: in a simple B plus (or attitude à terre) for dancers, they make sure to turn out, connect their knees, and have their big toe resting on the ground. Skaters, on the other hand, dig their pick into the ground and connect their knees, but their foot is turned under. See below!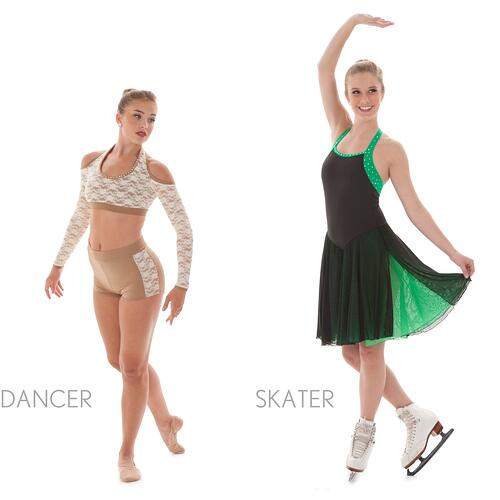 The building of a pose: Pam first shows Hannah foot and leg placement for the needed shot. Once that is perfected, arms, focus/head placement, and expression are discussed.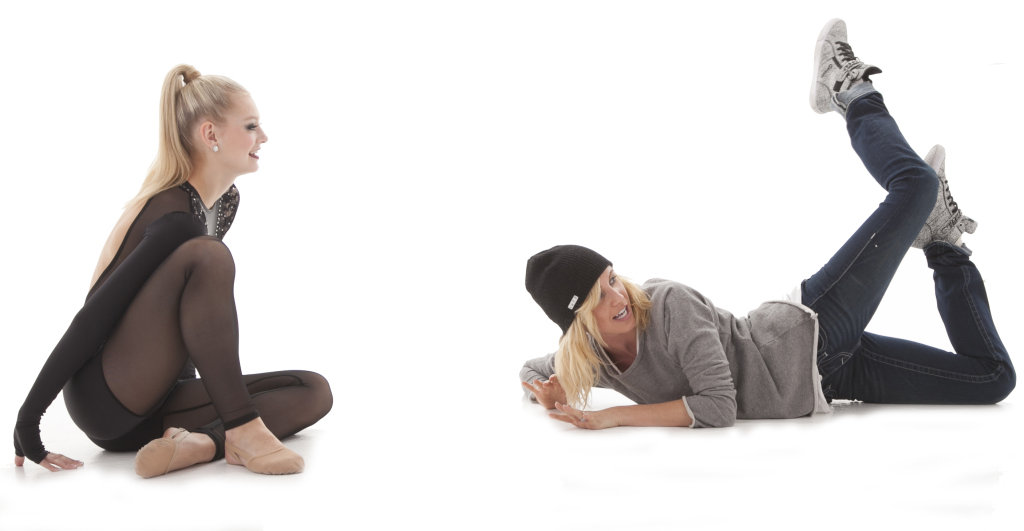 Our models always make sure to stretch out before shooting. Sometimes just holding a pose for too long can make you sore!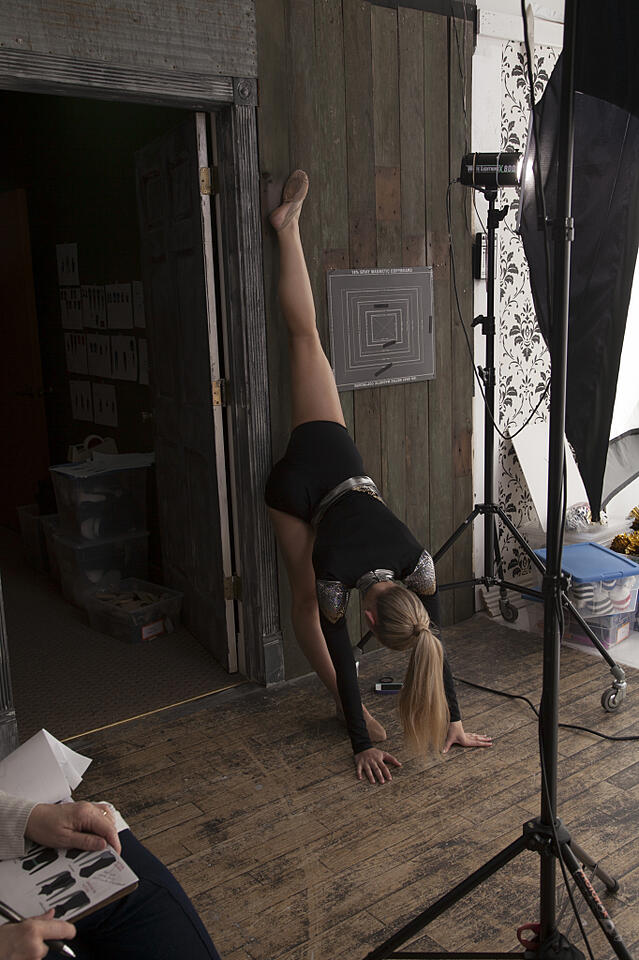 Fans play a big role at the photoshoots. Making sure the wind isn't too powerful, is hitting the right model at the right time, while working with the garments is harder than it looks!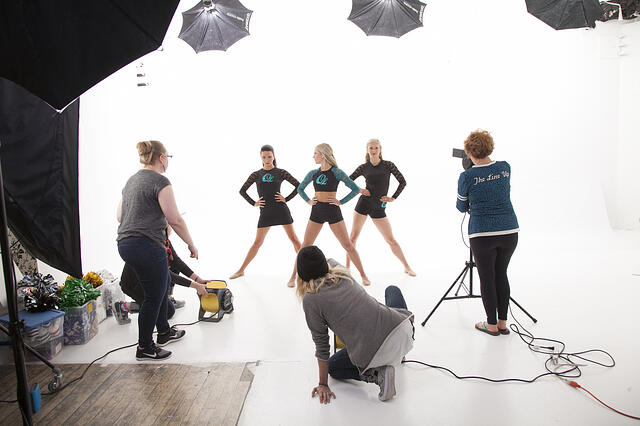 Deb working the standing fan (right) and Meredith is in charge of the smaller (but still very powerful!) fan.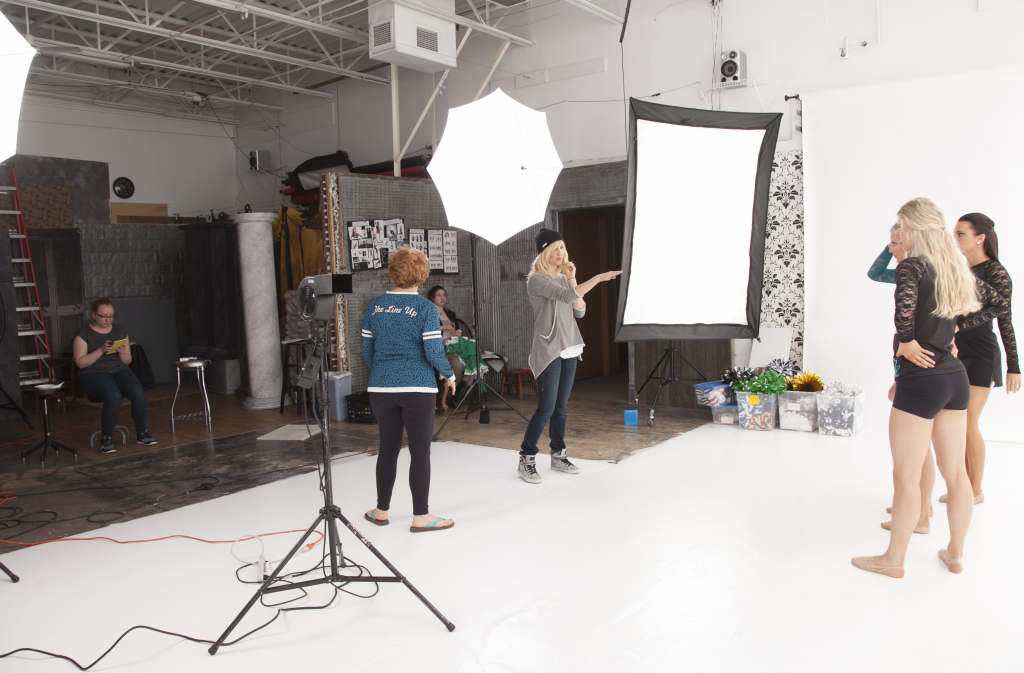 We always have a great time on set with our models and Steve- stay tuned for more outtakes from our upcoming shoots!