Account Coordinator Megan at The Advocate Center, the Bulls new practice facility
Ever wonder what goes on behind the scenes as an NBA team gets ready to reveal their new season of dancers? At the end of last month, owner Deb and one of our fantastic account managers, Megan, got a sneak peek when they traveled to the windy city of Chicago to fit the the Chicago Bulls dancers, the "Luvabulls". Their newest uniform was debuted during their photo shoot while Megan and Deb were busy measuring and sizing everyone.
The team's wardrobe continues to grow thanks to Michelle Harris, Director of Entertainment. She is approaching her 3rd season overseeing the team with Coach Shante Roberts. Having worked together for so many years, even WE are having a hard time keeping track of their expanding collection of great looks (featured below!)
Now that we have everyone sized, we're back at the shop in Minnesota making even more "Luvabull Fashions" to be worn for the 2015-2016 season. Check out some of the pics from the day, and their ever-growing collection of uniforms!
Here's a snapshot of just some of the Luvabulls' sensational uniform collection!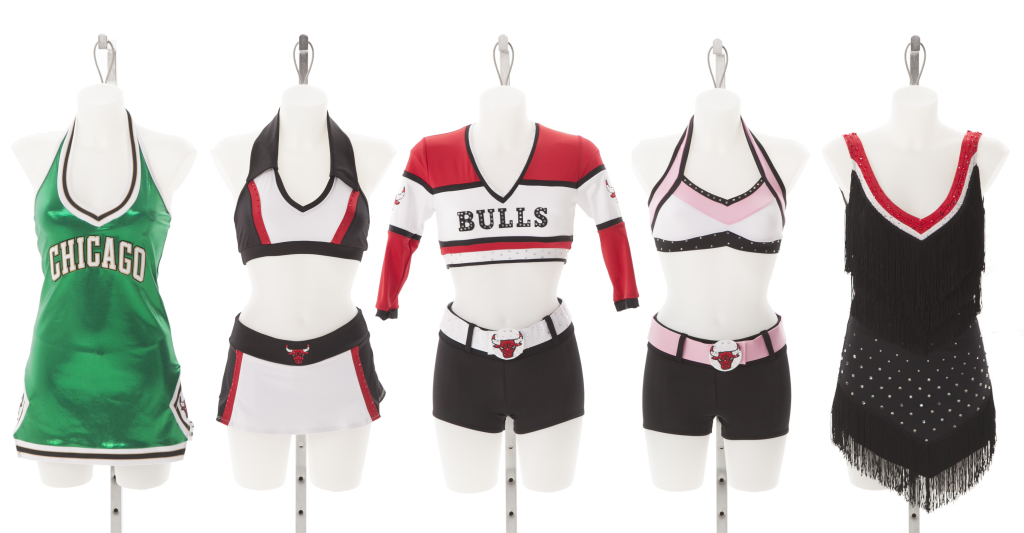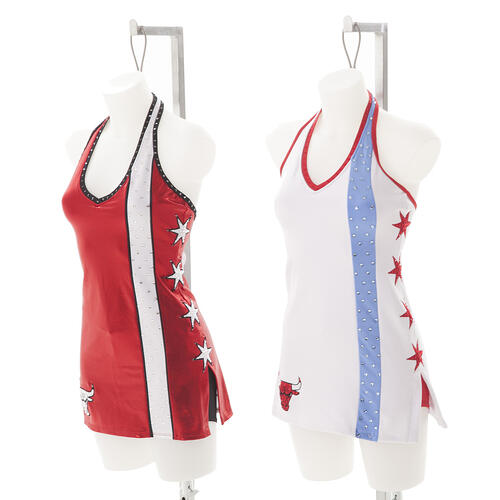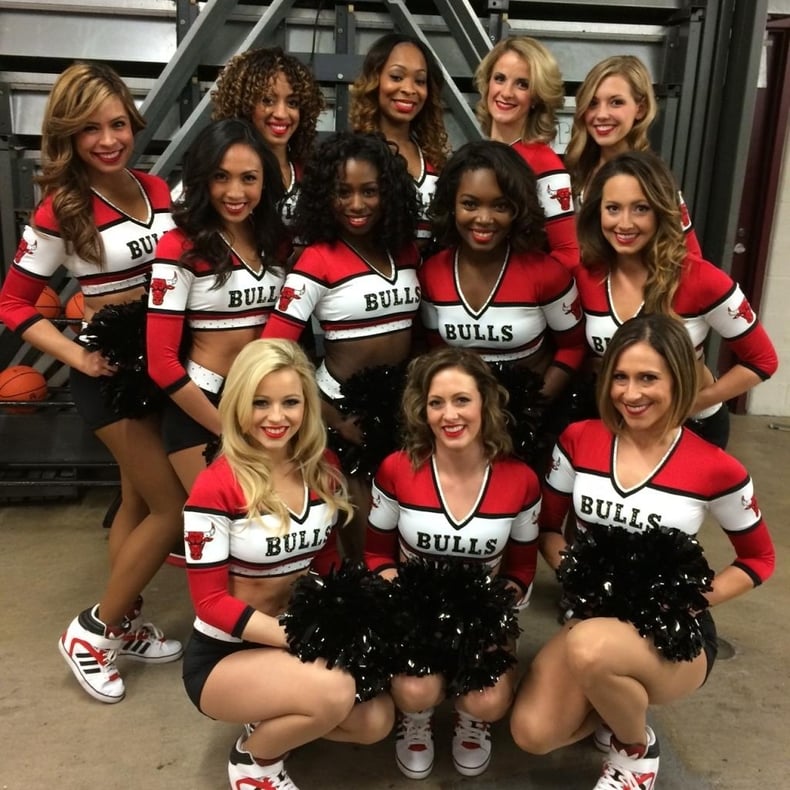 Sporty Top and Short