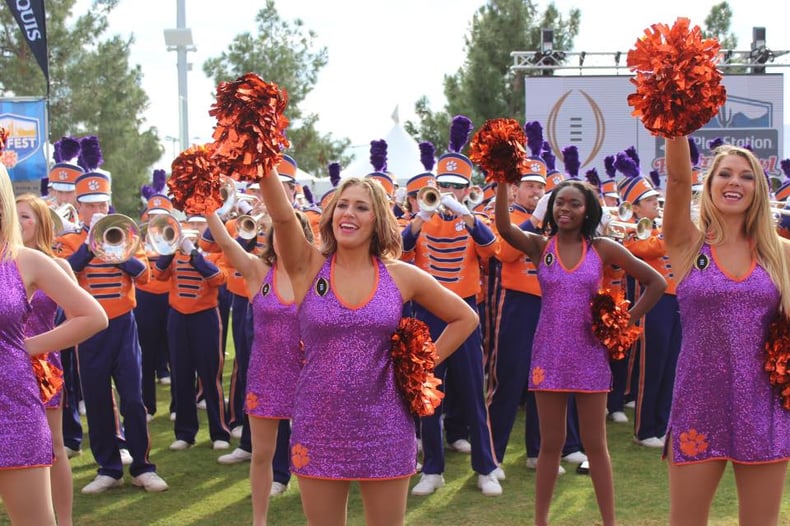 In case you missed it, Monday night at College Football Playoffs the Clemson Tigers won the National Champion title against the Alabama Crimson Tide! Big congrats to the Clemson Tiger football team and our friends, the Tiger Dancers - you ladies look fierce AND fab in your customized Tami dresses!
Here's a clip of the Tiger Dancers in action at a previous game, performing alongisde the Clemson University Tiger Band:
Check out this fun panorama from the National Championship Game... can you spot the Tiger Dancers in the stands?! As football season is coming to a close, we must say we can't wait for game days to come back in the fall!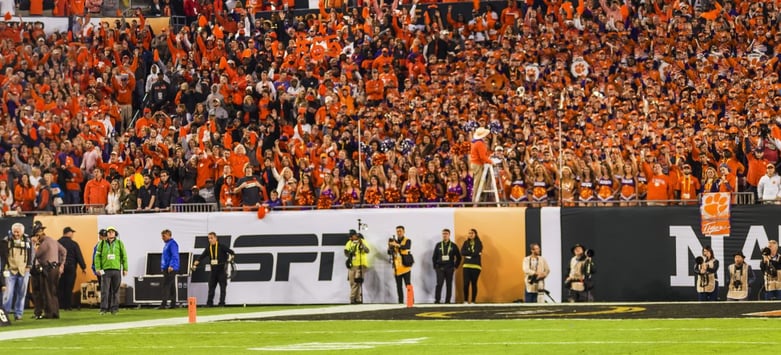 ---