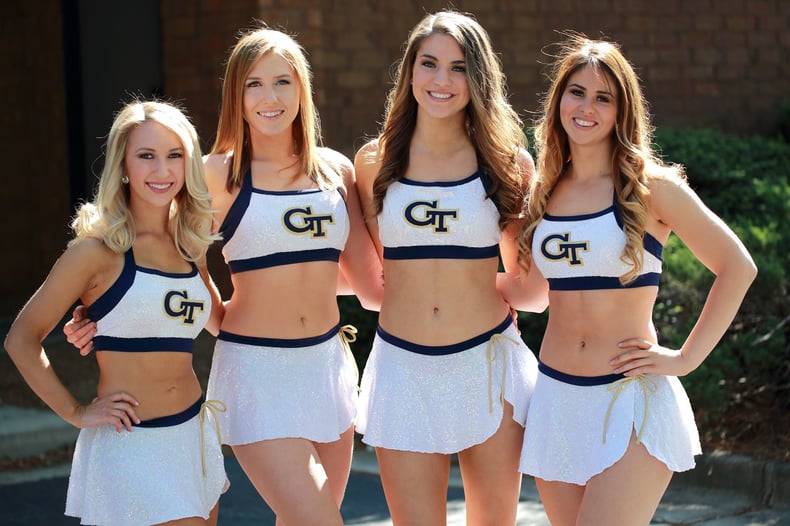 Team: Georgia Tech Goldrush Dance Team
Director/Head Coach: Brandy Kirschner
Location: Atlanta, Georgia
Style: Gameday & Pom Dance Team
A Full Wardrobe of Shiny & Chic Custom Cheer Uniforms
Out of Atlanta, the Georgia Tech Goldrush Dance Team are a busy and talented group of ladies. In addition to a rigorous academic program, the team dances at ALL of the football and basketball games, as well as participating in various community appearances and charity events. It's a full schedule of performances and leading Yellow Jackets fans at sporting events!
The size of the college dance team's wardrobe is impressive as well! They have quite a number of custom cheer uniforms, most of which they reuse from year to year and maintain themselves. "Our costumes should represent all that we stand for - being positive and spirited ambassadors for Georgia Tech and the Goldrush Dance Team," said head coach Brandy Kirschner. Always gold, navy or white, and sporting their team's brand, they "love to proudly display the GT logo on our shiny and chic uniforms!"
Check out the many ways this team represents their school in the pictures and Q&A below!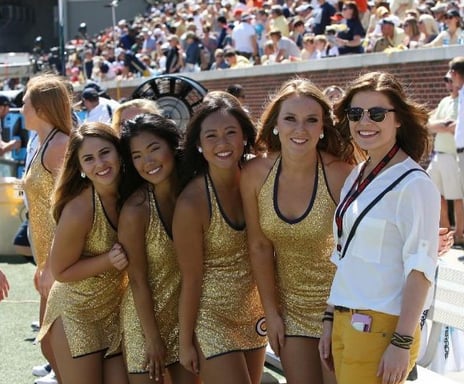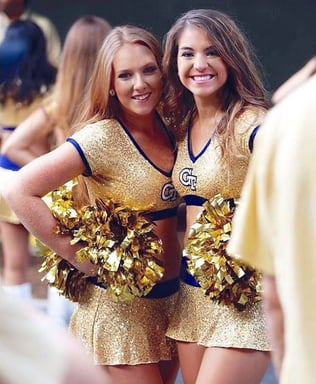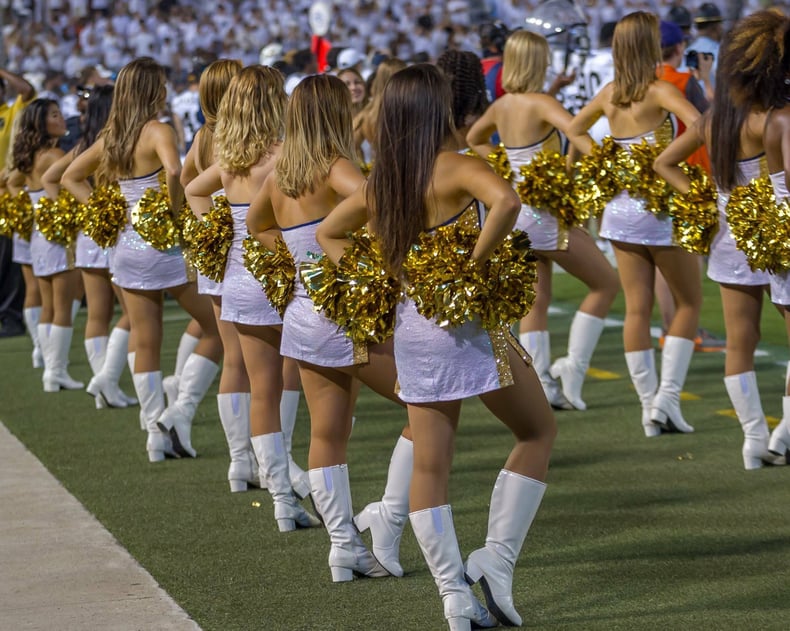 TLU Spotlight Q&A:
What makes your team unique?
The Georgia Institute of Technology is a nationally ranked school in academics. Our girls are both intelligent and talented, making them excellent ambassadors for Georgia Tech and the Goldrush Dance Team.
How many routines do you have for the season?
We are constantly learning new routines to keep our performances updated and crowd pleasing. Typically, we perform during pregame and half time of football games, in addition to sideline dances during the quarters. Currently, we have about 20 sidelines, 3 halftime routines, and a multi-part pregame show.

What is your team's favorite song to perform?
The fight songs, of course! Ramblin' Wreck and Up With the White and Gold represent the ideals of Georgia Tech, while also creating excitement throughout the fans. We perform these routines after our football team scores a touchdown and field goal! Scoring and dancing - you see why this might be our favorite dance!
What is your favorite fan memory?
As many may know, our rivalry with the University of Georgia runs deep in the GT tradition. Ours teams face off every November near Thanksgiving time, making this game one to bring the family to. With the stadium packed and fans cheering at a deafening level, this game is by far the most intense of the season. Dancing in this atmosphere is simply indescribable, but one that we will never forget!
What are you most excited for this season?!
As always, we are excited to cheer on the Jackets to a successful season! Regardless of the outcome, we enjoy sharing our love of Georgia Tech at every game!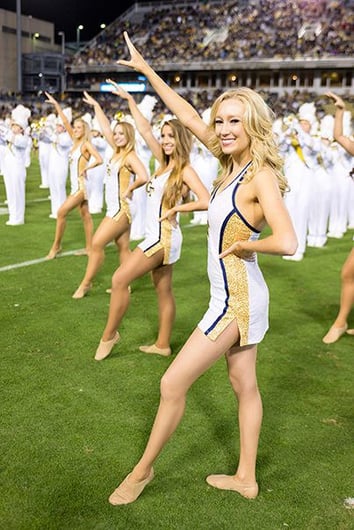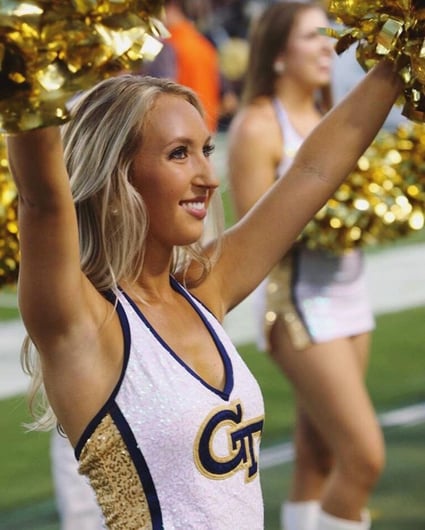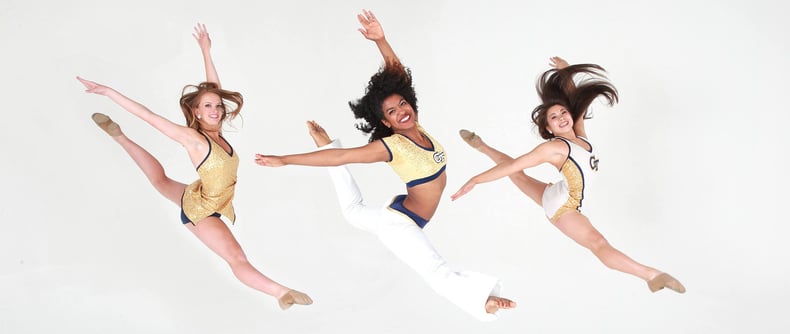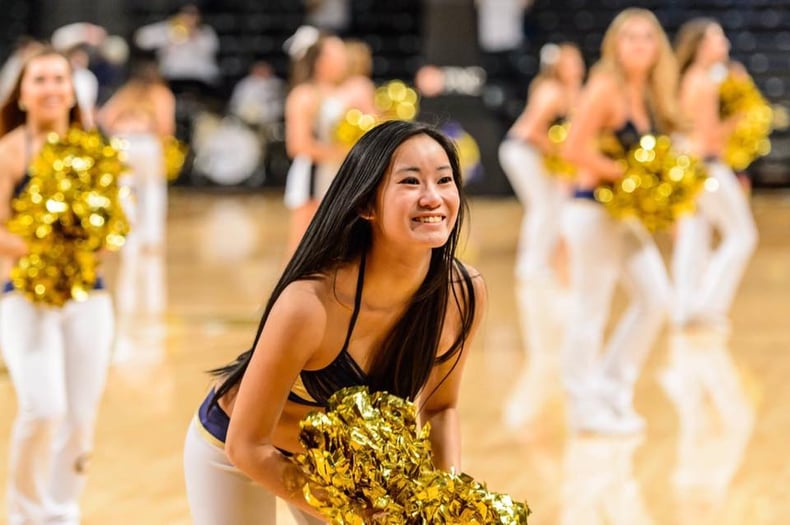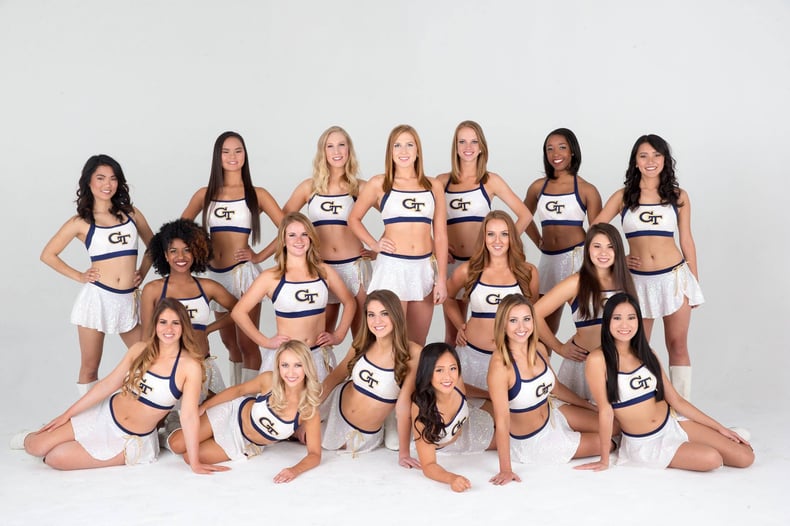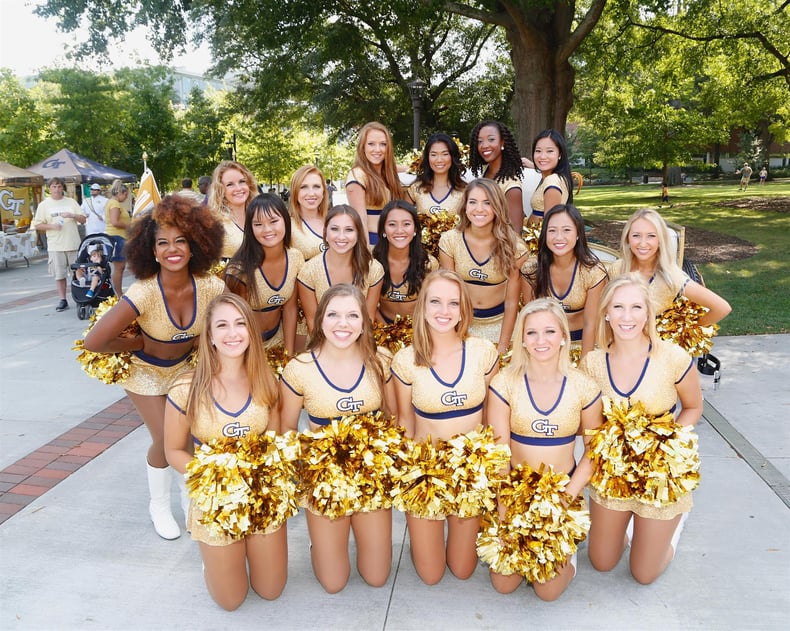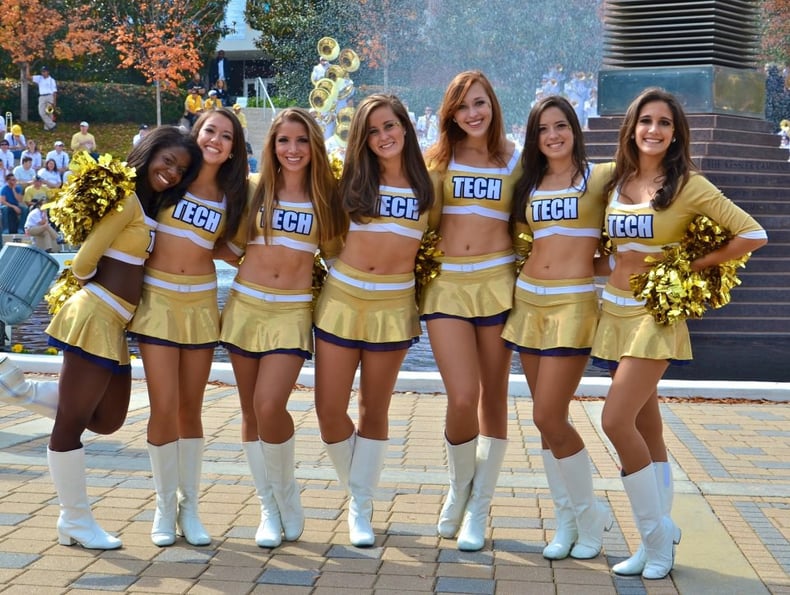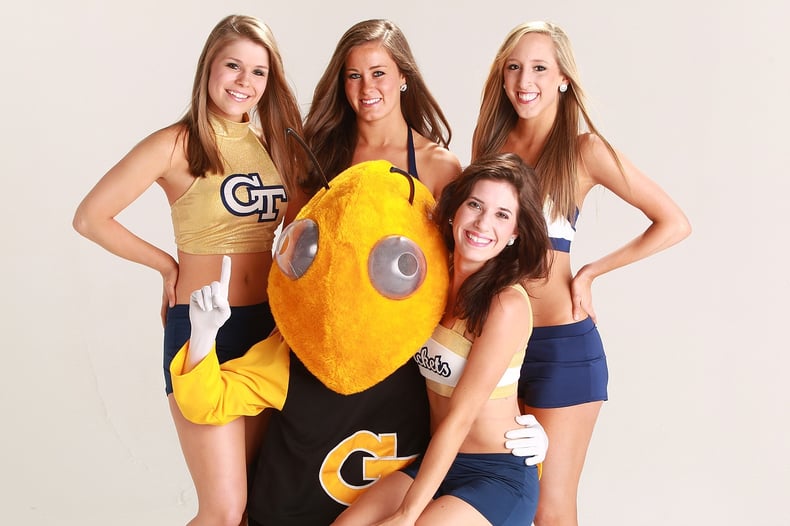 Photo credits: Georgia Tech Goldrush Dance Team
---