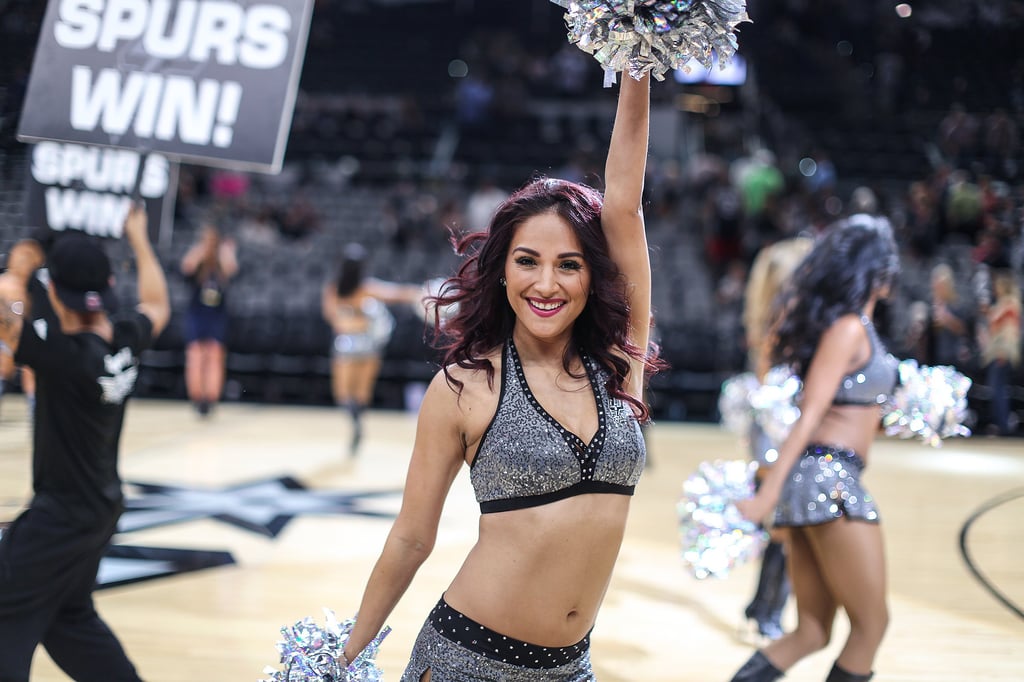 Team: San Antonio Spurs Silver Dancers
Senior Entertainment Team Coordinator: Katie Gibbons
Location: San Antonio, Texas
Style: NBA Dance Team
Instagram // Twitter // YouTube
Classy. Sporty. Modern.
Classy, sporty and modern - these three wordy embody the San Antonio Spurs Silver Dancers and what they strive for with their look. "Each uniform we have combines each of those qualities," said Senior Entertainment Teams Coordinator, Katie Gibbons.
This year was no exception! The Silver Dancers added another outfit to their wardrobe – a sparkling grey top and skirt. This custom cheer uniform incorporates the team's signature colors of black and silver, fun criss cross detailing, and plenty of sequin!
"Katie is on top of her game, typically knowing what she is looking for to outfit her girls each season, and is always professional and positive throughout the entire process!" Said Line Up Account Manager Lindsey.
So it's no surprise that this year's uniform will fit with the team's brand as the NBA dancers entertain Silver Spurs Fans! "The Line Up always does a fantastic job of bringing that vision to life!" said Katie.
Check out their fabulous new uniform in action below!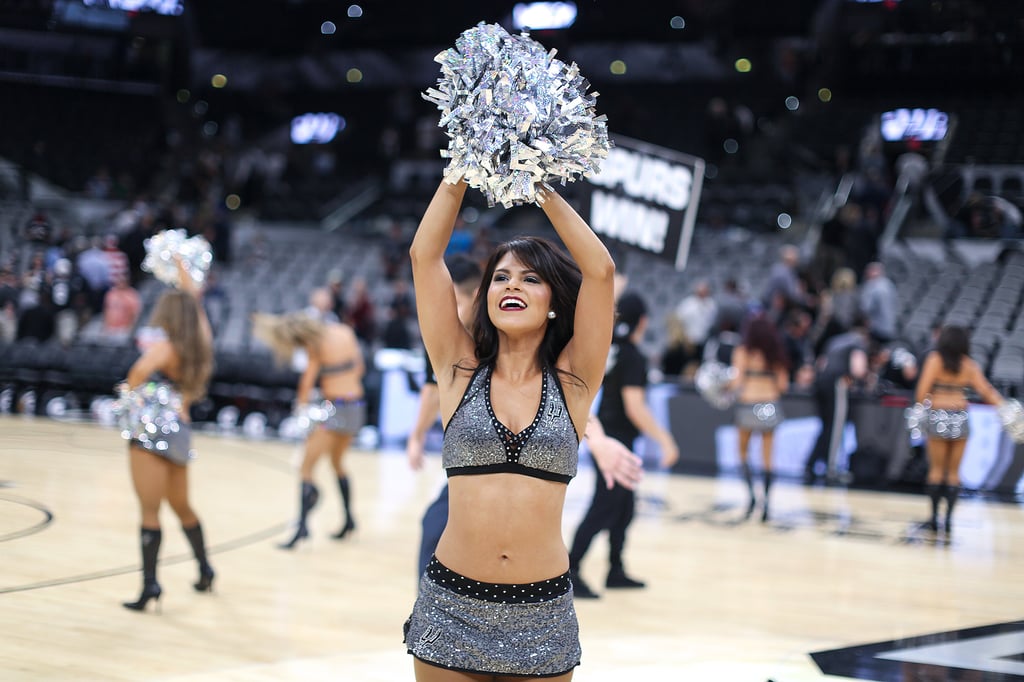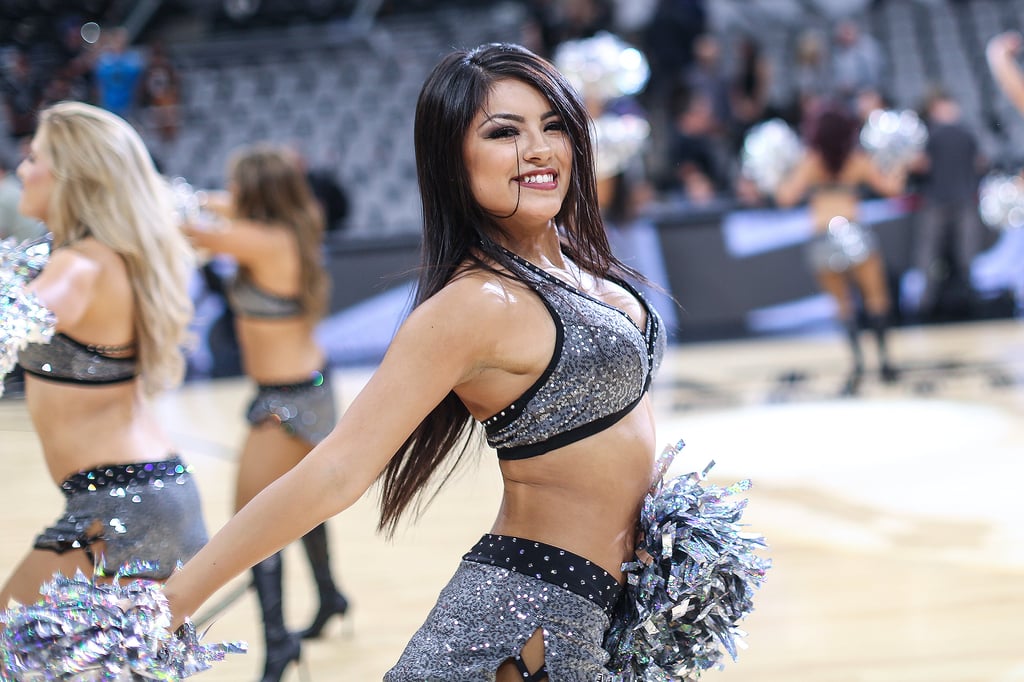 TLU Spotlight Q&A:
What makes your team unique?
We as a team take a lot of pride in our choreography, dance technique, and routine execution. We always set the bar very high in that regard and the entire team is motivated and driven to constantly be better. We also love our team and community so much. The city of San Antonio loves their Spurs. It's a very special team and family to be a part of.
How many routines do you have for the season?
Each season we usually learn and perform 25 different routines. We perform all 41 games!
What is your team's favorite song to perform?
A few years back we did a routine to "Run the World (Girls)" by Beyoncé. It was definitely a favorite that year and the veterans still talk about it to this day! It is kind of our anthem now haha!
What is your favorite fan memory?
My favorite fan memories involve doing touching and meaningful appearances at hospitals, military locations, shelters, etc. An amazing part of this job is the opportunity to be a part of events like that.
What are you most excited for this season?!
I am most excited about a new journey with this new team! Each year our team learns and grows so much. I have so much confidence in this team. I can't wait to see all that they accomplish!

More stunning pics of the Silver Dancers in their other outfits below!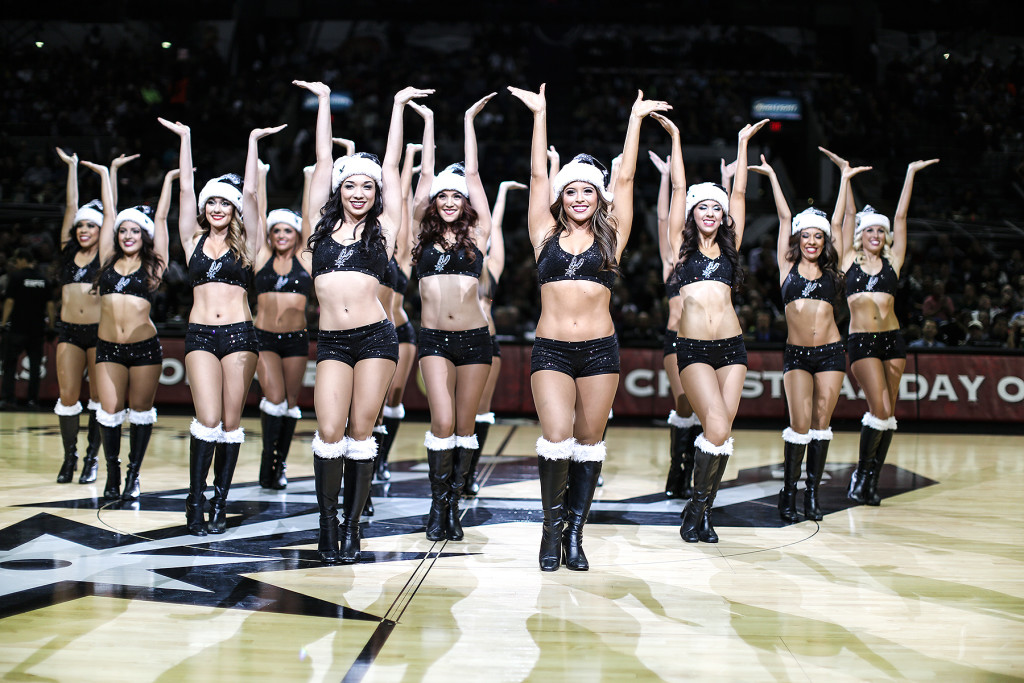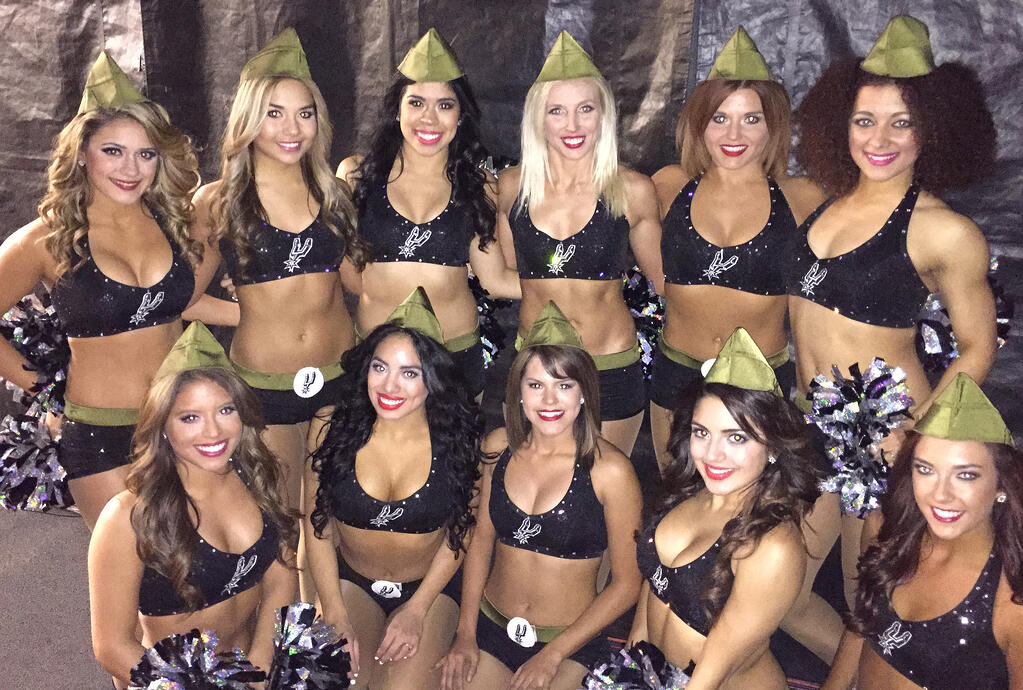 ---