While it was hard to neglect football in Minnesota this past weekend (Skol Vikes, NFC North Champs!!), but we'll admit we were waaaayy more excited about UDA College nationals! It's one of the most captivating competitions in the season, and always a source of endless inspiration for costume trends.
The freshest trend we spotted this year has to be the leotard! We've watched jazz costumes evolve over the last couple of years from dresses, to leotards with open front skirts, to - finally - a clean and simple leotard. It's a look that flatters and elongates the leg, and we have to say that we're looking forward to an evolution to a more modern and minimal look, featuring the leotard, of course.
Check out a few of the many teams we spotted wearing leotards, below. We can't claim to have designed or created most of these leotards, but we can say that these teams were looking fresh and on trend at nationals!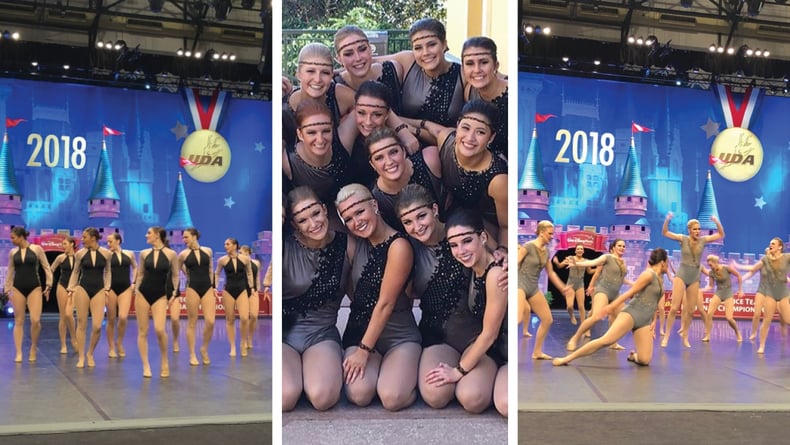 Stony Brook University Dance Team, University of Minnesota Duluth Dance Team via Instagram, and University of Minnesota Dance Team.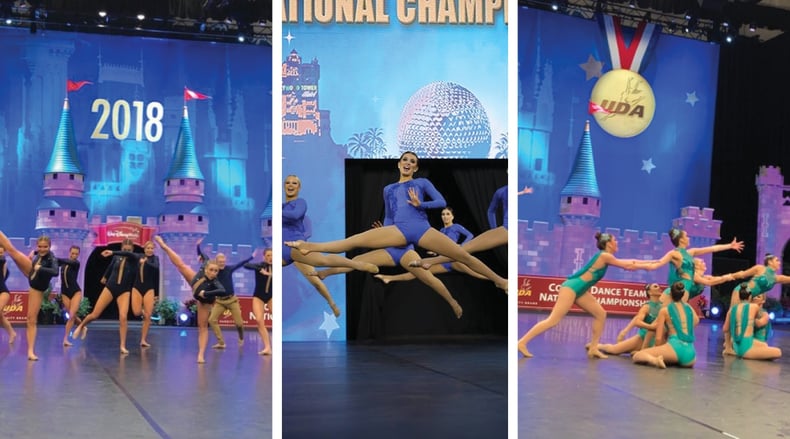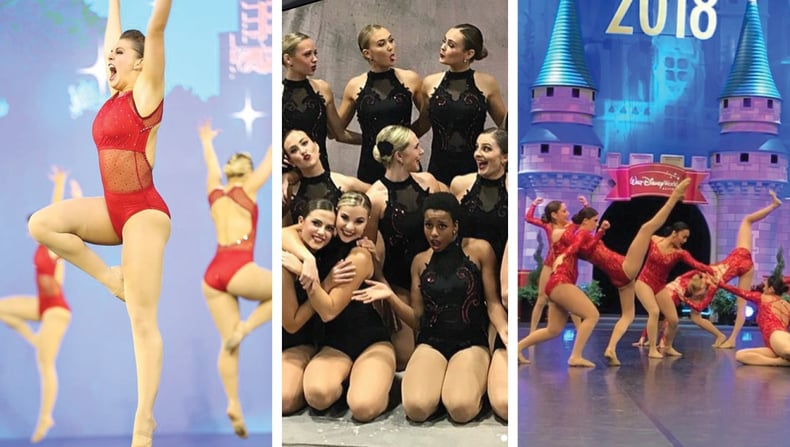 University of Louisiana Lafayette, University of Wisconsin via Instagram, and Rutgers University Dance Team.
Photos from UDA Facebook & @UDAnews Twitter (unless otherwise marked in the name).
---