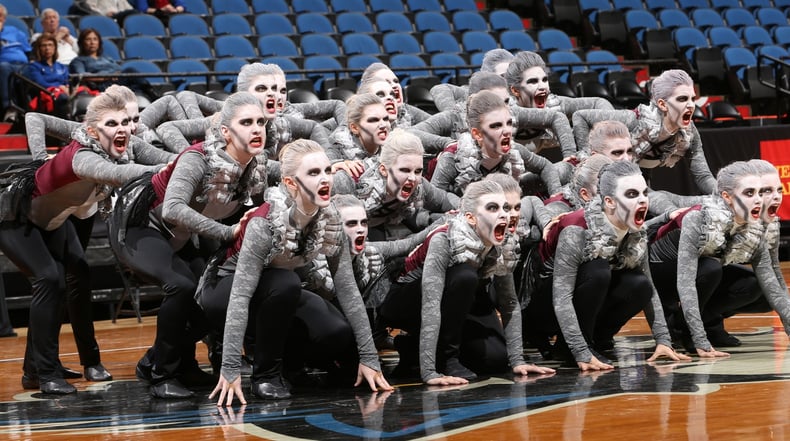 The makeup and hair completely transformed this Victorian Gothic themed high kick costume from Frazee High School!
30 Dance Costumes & Skate Dresses Perfect for Halloween
It's hard not to get in the Halloween spirit when you work at a custom costume company! And if you're anything like us, your closet is probably stuffed full of old dance or skating costumes just begging to see some light. Which makes dressing up for Halloween super easy and fun. Sometimes all it takes is a wig and a little makeup to transform a look!
In honor of Halloween, here are 30 dance costumes and skate dresses with a dark theme that could easily be repurposed as festive Halloween looks! From girly to creepy, there's bound to be something here to get your Halloween costume ideas going!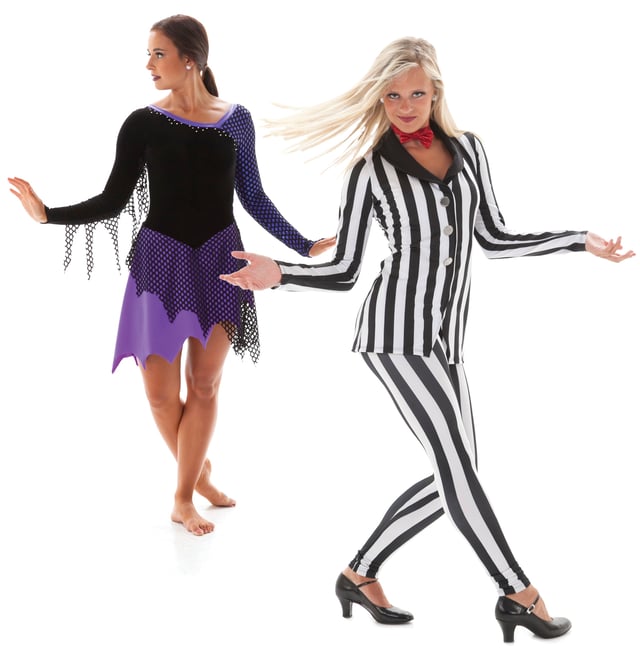 Channel your favorite Halloween movie: The Addams Family with skate style Elvira (left), or Beetlejuice with a striped suit (right)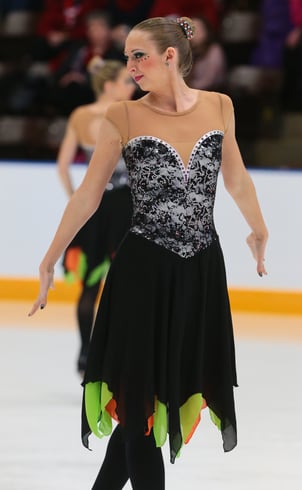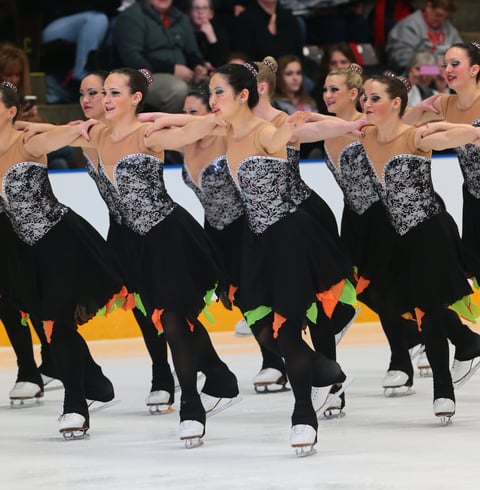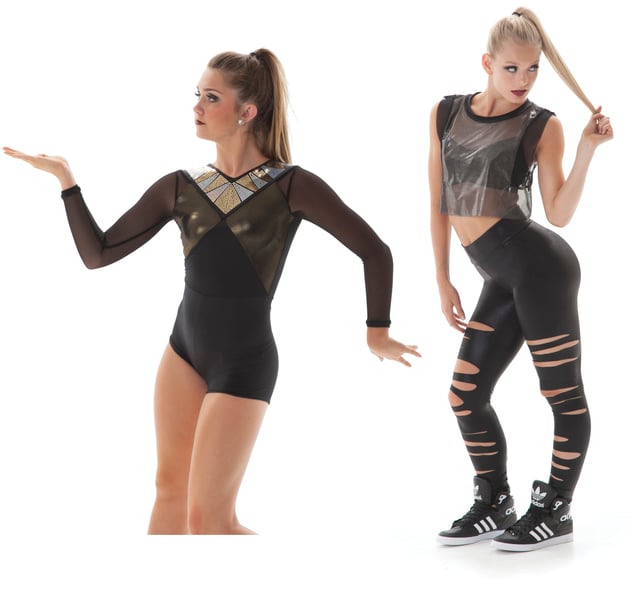 Strong and powerful women: A dark Cleopatra look (left) and Lady Gaga-esque look (right, Camden Crop with Tear Leggings)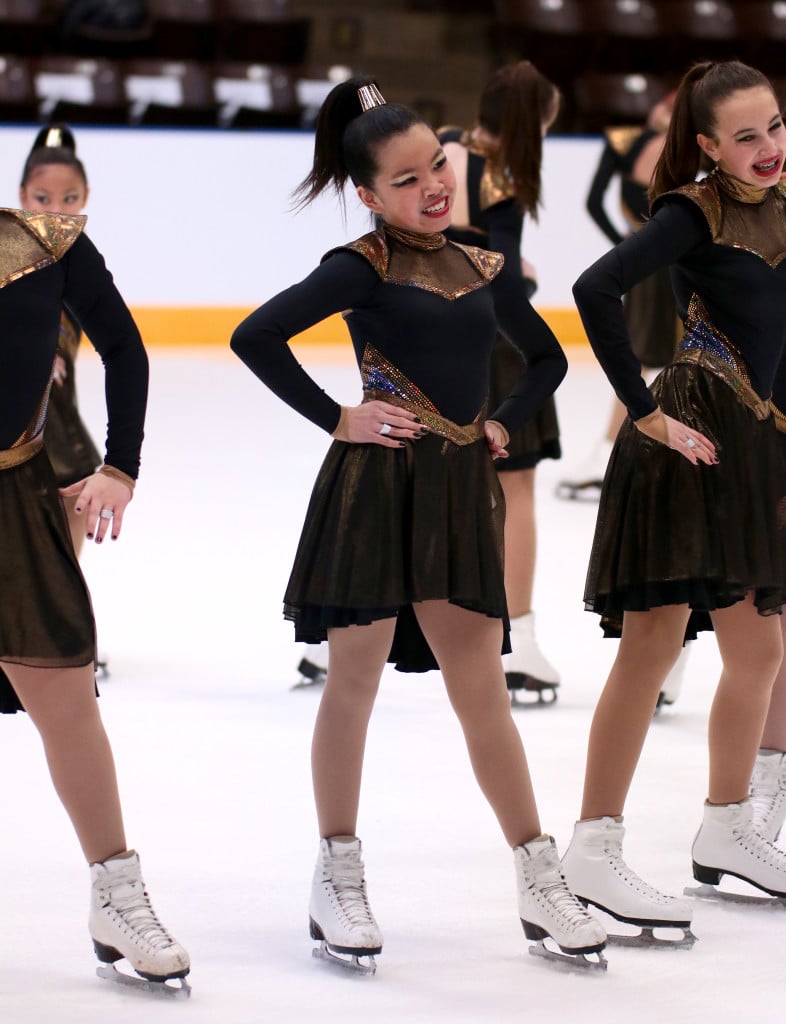 Teams Elite Juvenile Synchro Skating Team, with a Beyonce themed routine (can you spot the ring?!)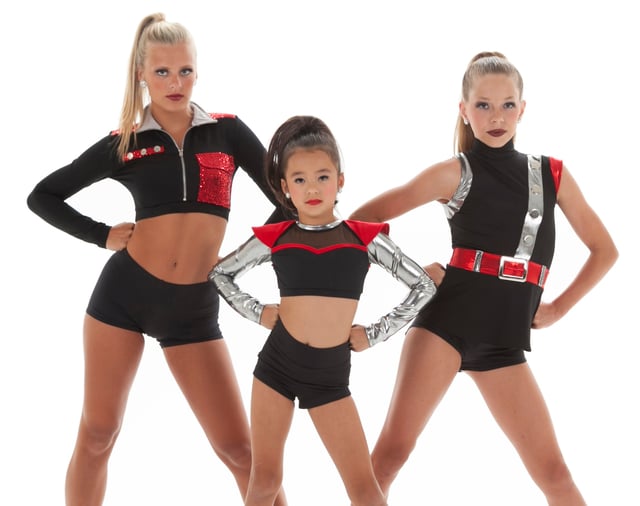 More Edgy and Futuristic:
Miami University Dance Team
in a custom dance costume
from 2016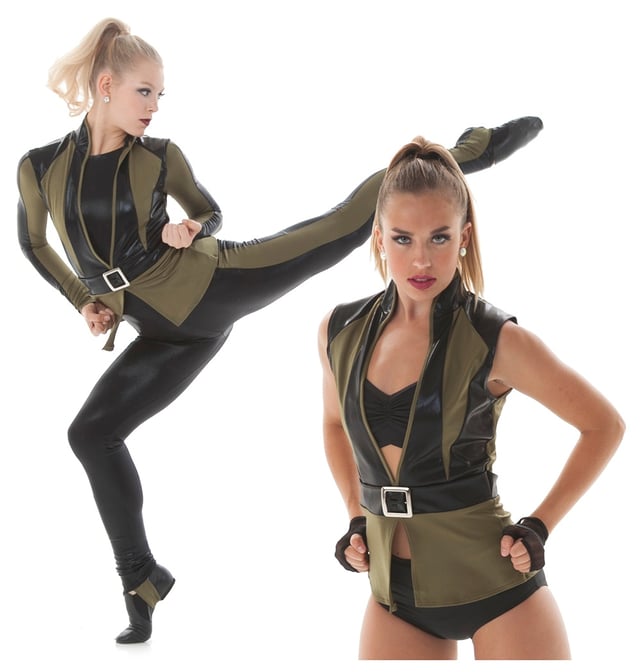 Warrior Woman: the Warrior Vest style in two very different ways!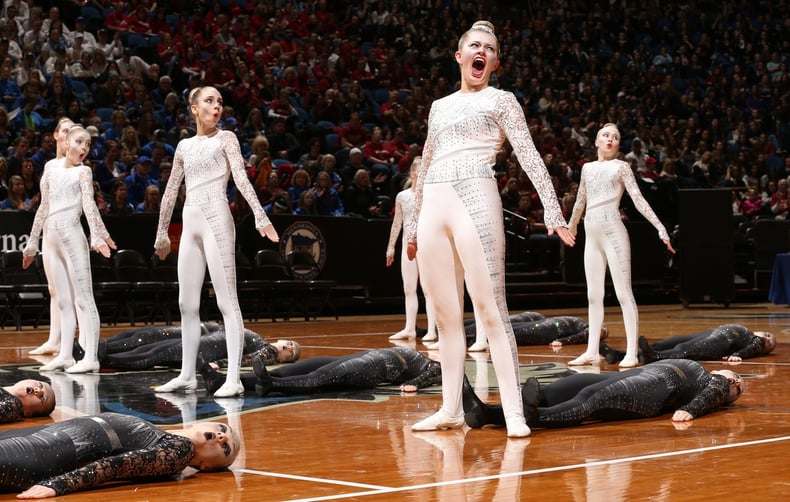 Shadow play: Faribault High School's 2016 custom high kick costume with a shadow theme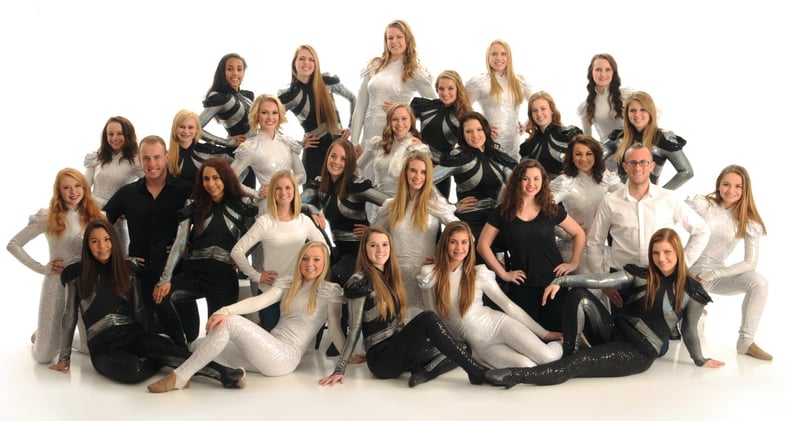 The Light and the dark sides: Ashwaubenon Dance Team's 2015-2016 high kick costume with a futuristic look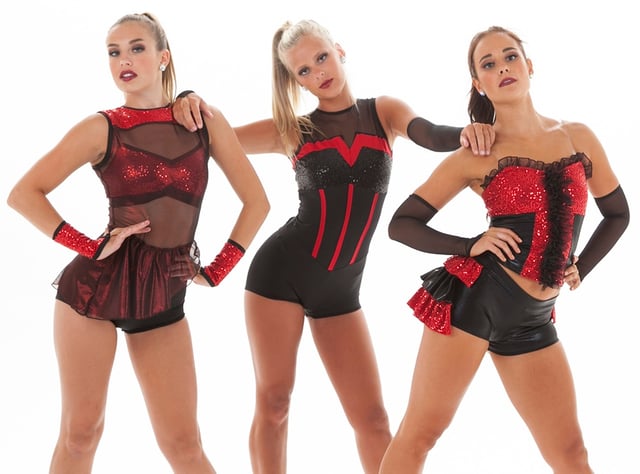 Get in the Moulin Rouge spirit with these styles: Styles Badglely, Halston, and Daveny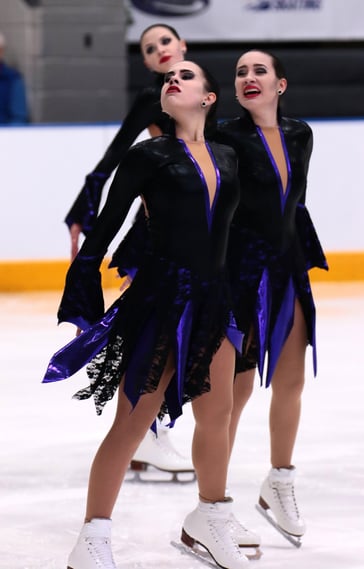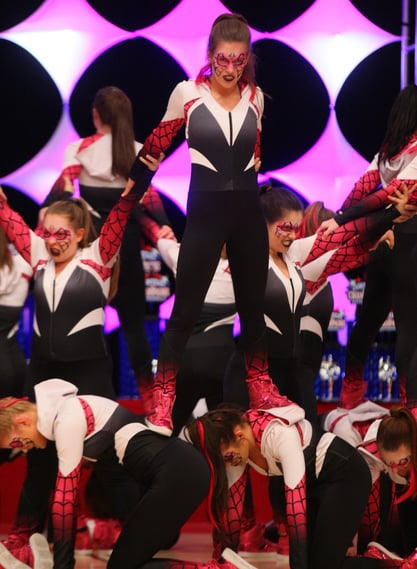 More cinema inspiration: Dazzlers Novice (Downer's Grove) with an Addams Family themed skate dress (left),
and Watertown Blue Revue with a fierce Spiderman themed hip hop dance costume.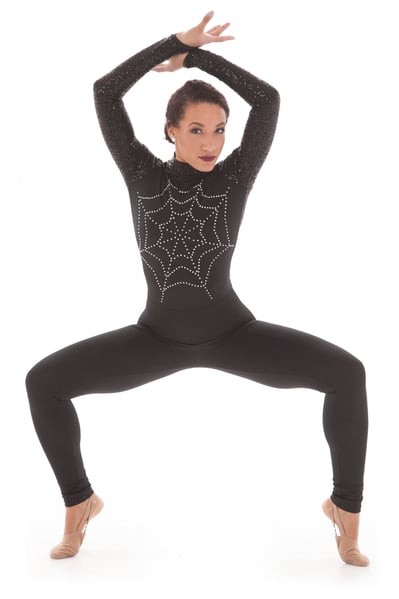 A Spider themed dance unitard from Dance Alley All Stars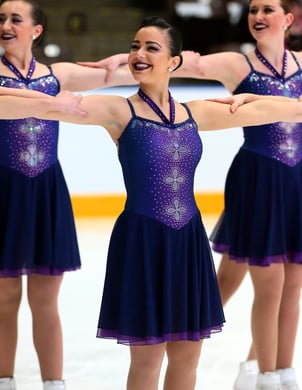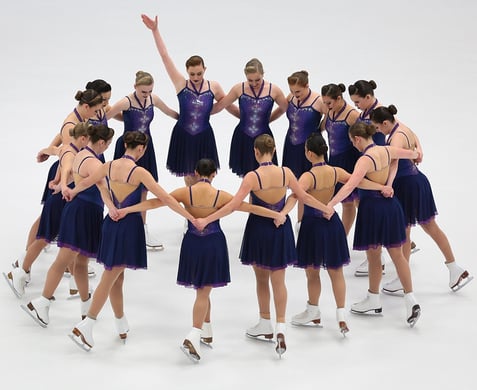 These dark and sheer layers remind us of shadows or ghosts! Styles Detachable Mahala Skirt (left) and Octavia Half Skirt (right)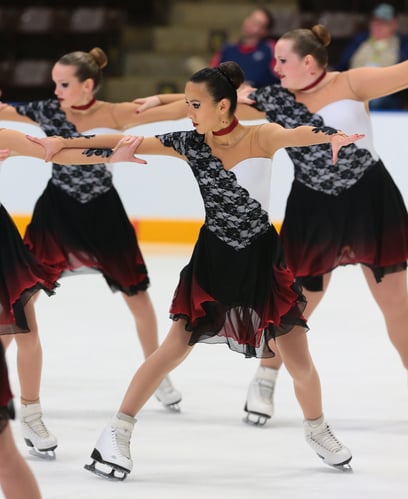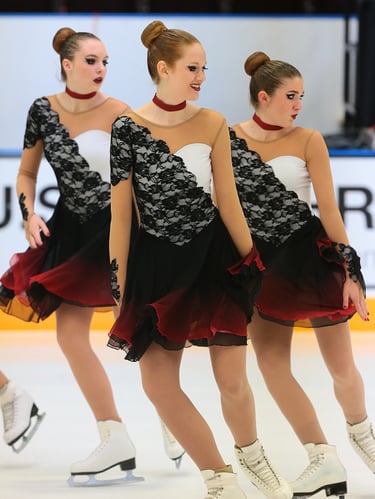 St. Louis Synergy Novice with a Classic Horror Movie theme from 2015-2016 synchro nationals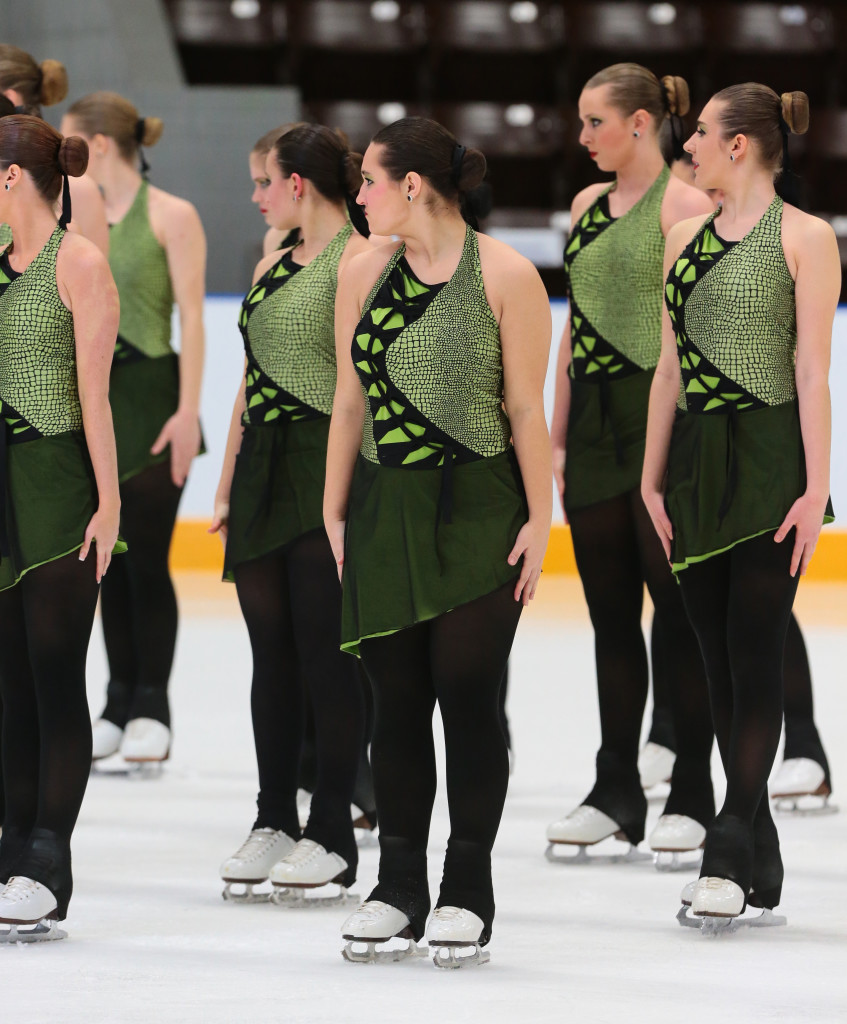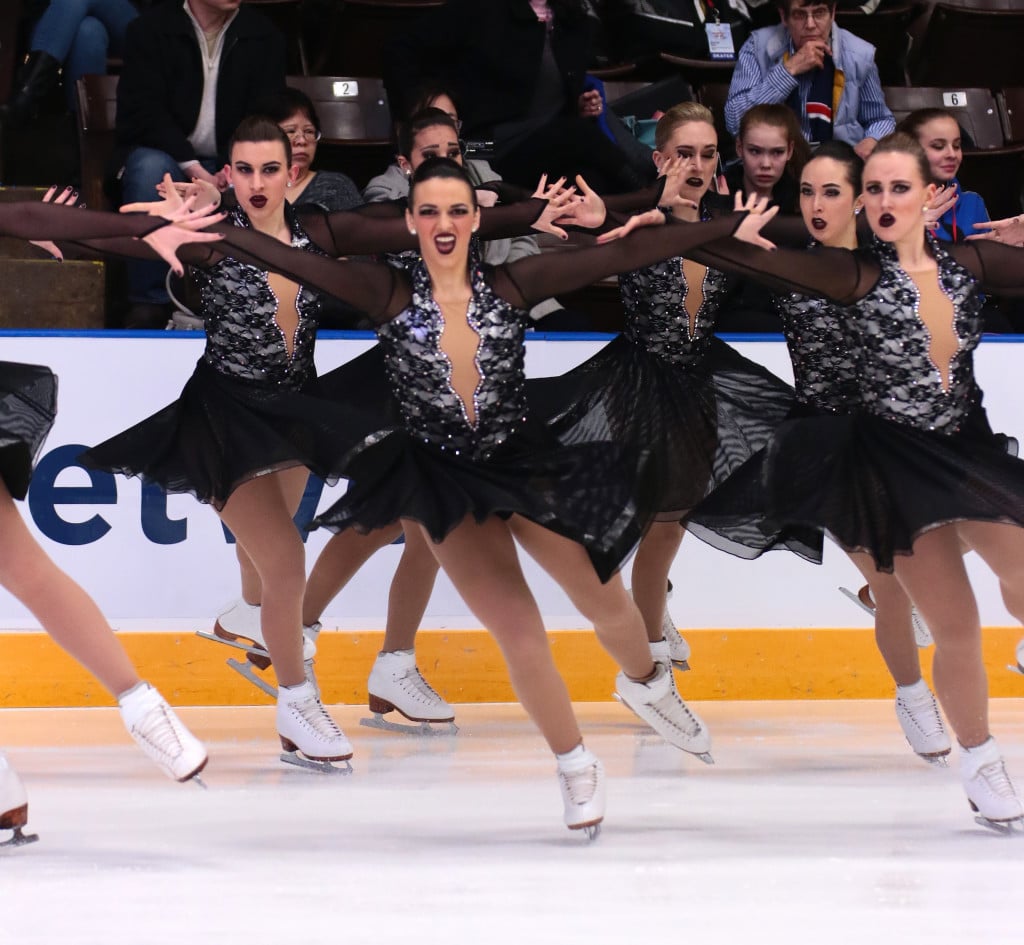 Evil Queen theme: Miami University Senior Team custom synchronized skating dress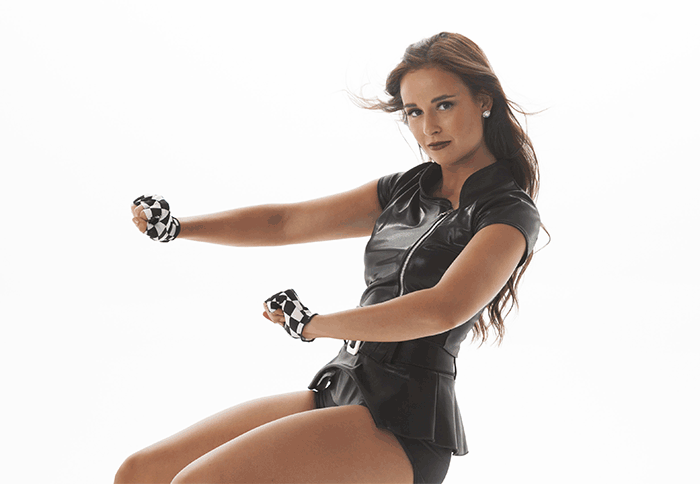 Model Eve channeling her inner biker babe in the Savannah
So what will you be wearing for Halloween? Something dark and edgy to represent your dark side, or something light and bright to represent your inner Disney princess?
---