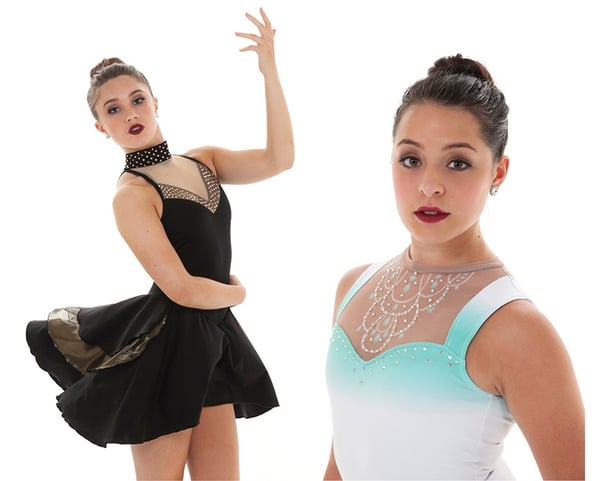 When it comes to dresses, skaters know how to perfect a sophisticated and elegant look. So it's no surprise that when a skating trend takes off, it's usually classy and not likely to immediately fade out of style. As you start planning for the upcoming season, here's a look back at some of our favorite trends that we predict will have serious staying power!
1. Ombrés
Whether it's a pop of color at the skirt hem, or a full bodice color fade, a gradient color change is a great way to add a touch of elegance and interest to any skate dress.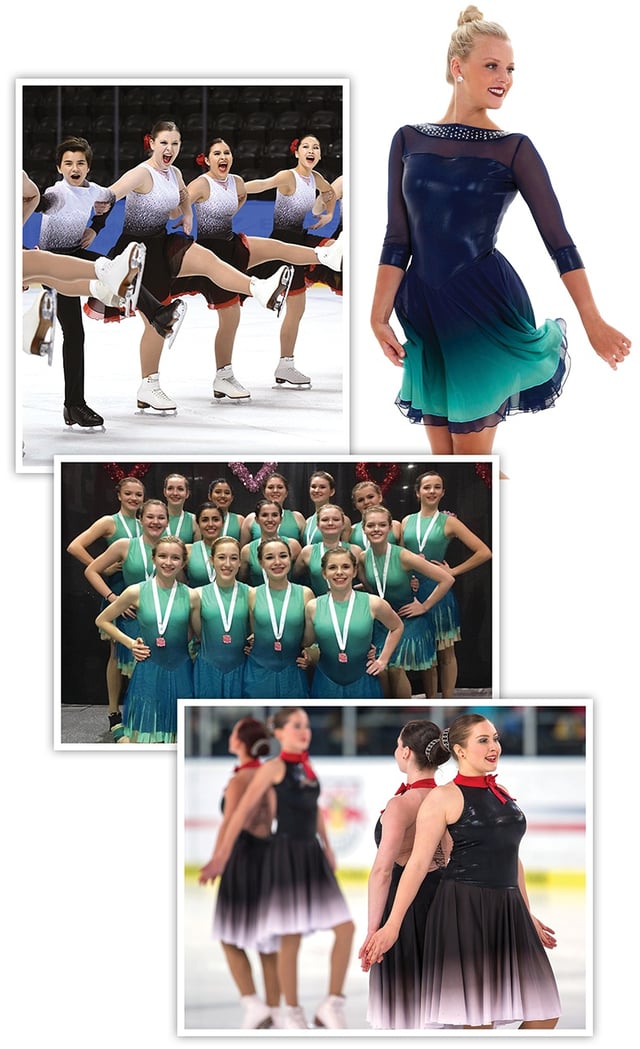 2. Asymmetrical Bodice
à la

Gracie Gold's

Iconic Red Dress

Back in 2012, Olympic figure skater Gracie Gold wore a stunning red dress (upper right below) to the Rostelecom Cup/Cup Of Russia 2012, designed by Brad Griffies. Ever since, we've spotted teams wearing a similar version of this graceful look. Always asymmetrical with swooping lines, and always chic!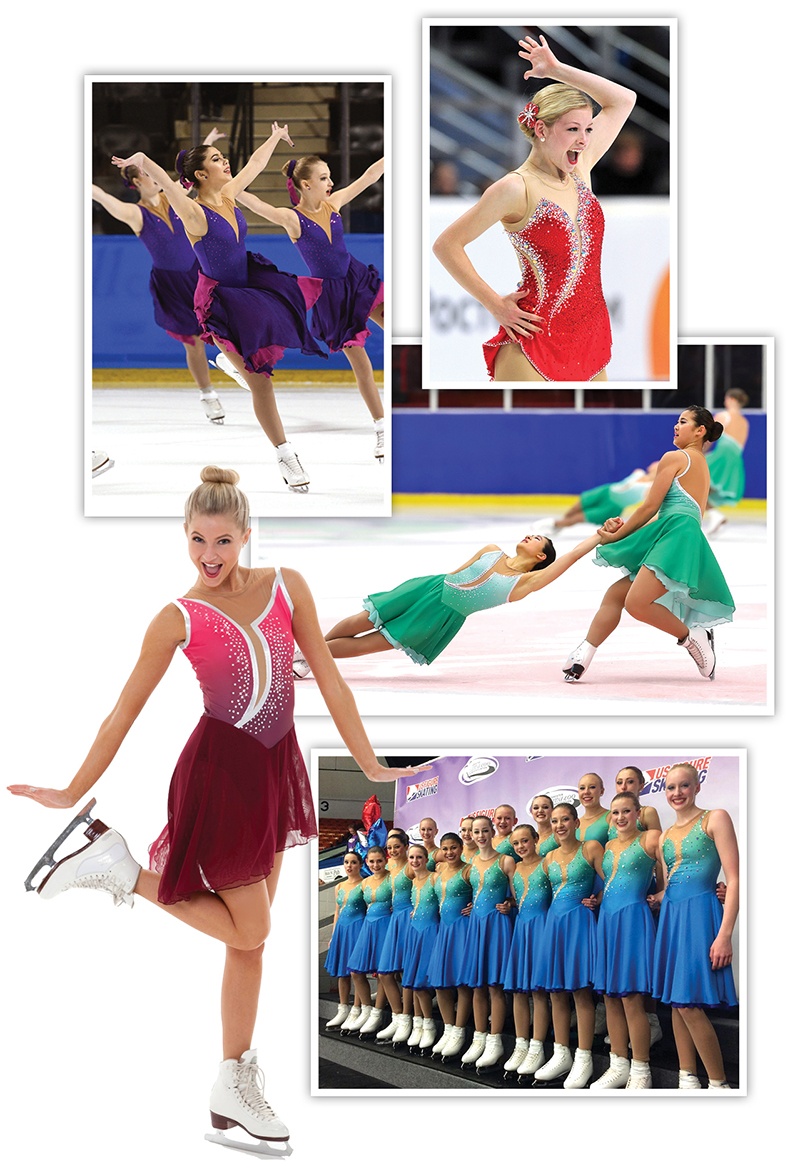 3. The Necklace Look
While jewelry doesn't fall within competition guidelines, super bling rhinestones taking the shape of necklaces certainly do! This look works best with a lot of oversize jewels for maximum sparkle at a distance. The Crystallettes Senior Team wore it best at the World Synchronized Skating Championships this past season!!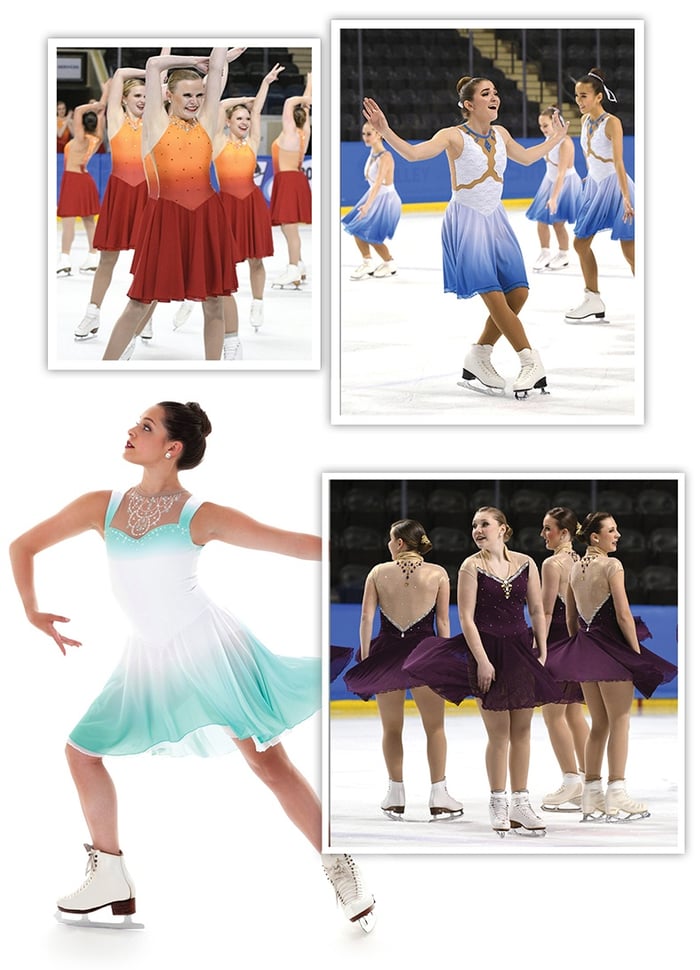 4. Deep V Neckline
The v-neckline keeps plunging, and it continues to get even more stunning. Nude illusion keeps the look modest and stay-in-place to let you do what you do best: skate!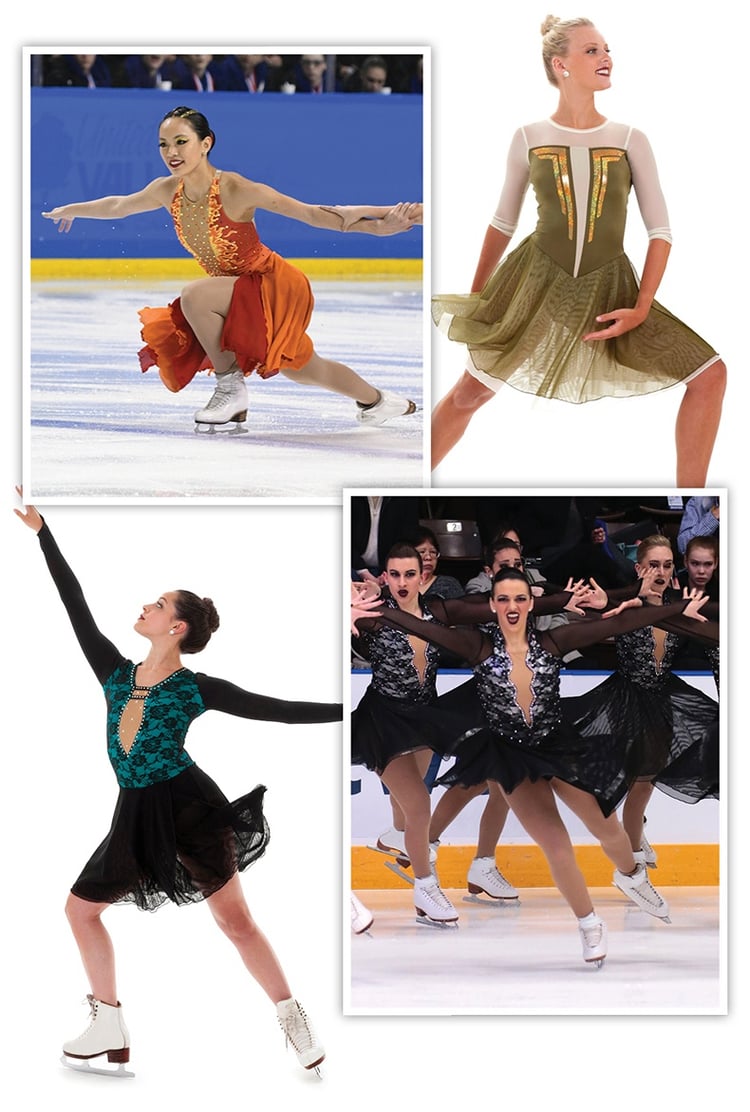 ---