NBA, NFL, or Semi-pro arena football teams are very familiar to us here at The Line Up, but have you ever heard of a professional lacrosse dance team? Enter the Atlanta Blaze Dancers! The Atlanta Blaze Dancers are a part of a Major League Lacrosse Team in Kennesaw, GA. As a new team, the Blaze Dancers contacted us to help them create their signature uniform for their 2016 season!
A Red-Hot Theme
Dance Coordinator Brittiney Walls told us that the biggest challenge for this team was designing a completely new uniform. "It's one thing to freshen up something that already exists, but starting from scratch was tough… My ideas (and elementary sketch attempts) were brought to life." Brittiney incorporated the "blaze" theme with a strategic mix of classic black with deep reds and oranges, along with the team's lacrosse logo on the top, to make this custom cheer uniform the perfect fit!
The team's songs and performances compliment the costume well. Brittiney explains "Each game has a theme, so we incorporate that theme for one performance and use a "fire" or "hot" song for the second performance. For example: our next game is in celebration of summer, so the dancers are performing to "School's Out" by Alice Cooper and "Fireball" by Pitbull." This team thought of everything with their blazing coordination!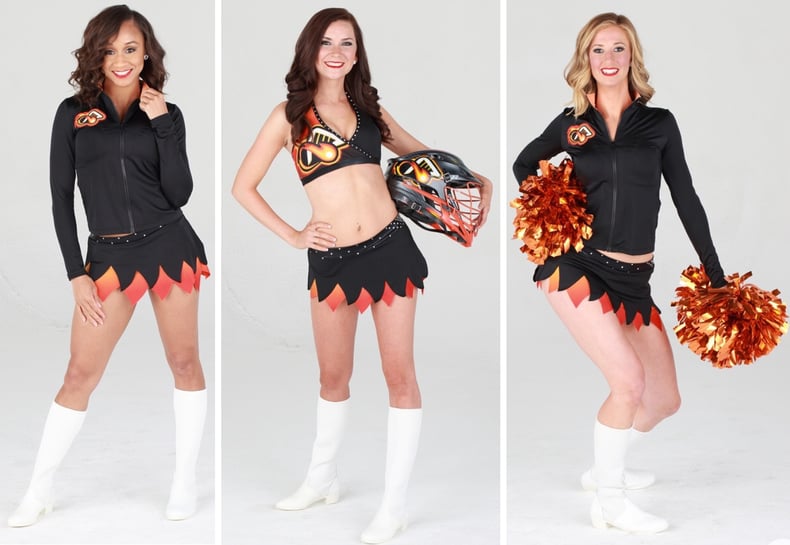 A One of a Kind Team
Brittiney talked more to us about the team and her pride and love for them was very apparent:
"My team is unique because they took a chance on me. The ladies who auditioned to be Atlanta Blaze Dancers didn't know what to expect, but they trusted my vision. We've only been together for a short period of time, but we are a family. I couldn't have asked for a better group of women."
She also told us that the most rewarding moment of the season for the team so far has been their first performance. The team prepared for months doing a variety of weights, drills, and practices, which all paid off. The team uses a mix of hip-hop style choreography with traditional jazz; the perfect mix for showing off their dance skills while also catering to a pumped up crowd.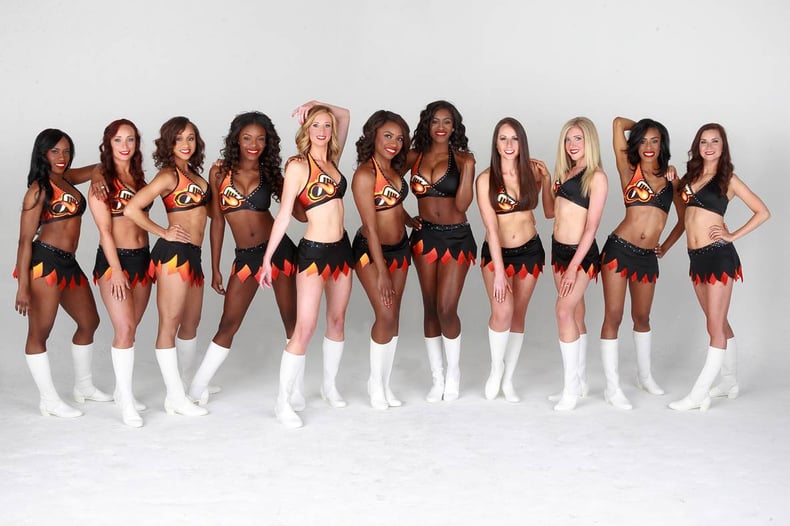 The next step for this team is to finish the season strong with their lacrosse team and get ready to usher in the next wave of girls who will want to join the legacy that this dance team has created. We CAN'T WAIT to catch up with team again next season to see how far they will go!!!