NBA tryouts are in full swing. As a regular visitor of the Ultimate Cheerleader Blog, we were so excited to see two of the Pacers final candidates, featured in their voting invite, wearing Line Up tryout fashions! Click on the photo below if you are interested in voting for your favorite Pacemates finalists.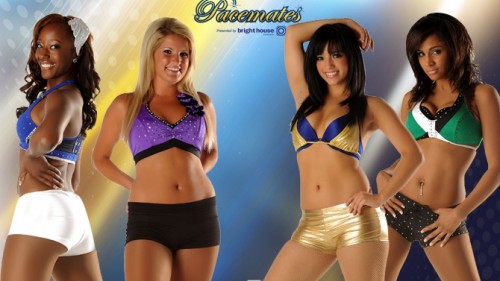 The purple top to the left is style 420-153 and the green, black and white outfit to the right is 420-107A.
To look the part and enhance your chances for making it on the team, customize your look from an extensive selection of tryout apparel, visit our web store at www.thelineupstore.com.