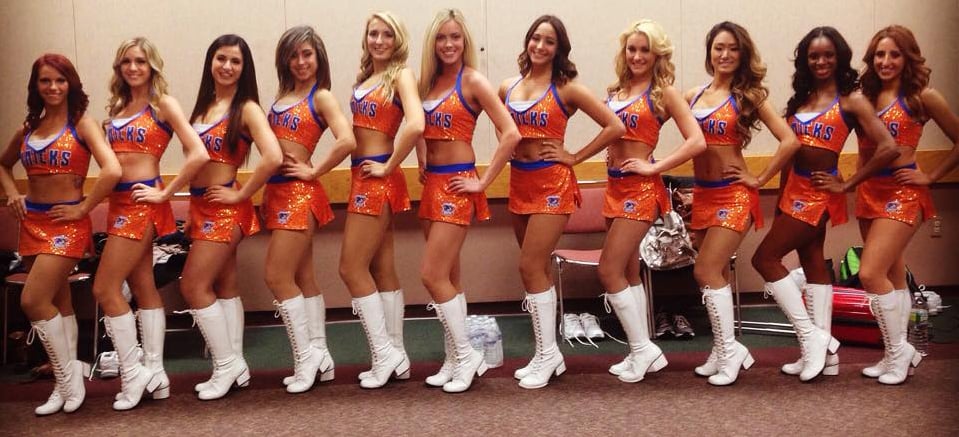 It was a great night to debut a new franchise, a new team and new uniforms! "The Westchester Knicks Dancers were a hit on their debut night, wearing this stunning orange uniform," Coach Heather Van Arsdel said. The Westchester Knicks staff worked closely with The Line Up designers to come up with this crowd pleasing uniform and we love how it turned out! It's very glamorous with the bold, sparkly zsa zsa fabric and sporty with the pop mesh and athletic lettering.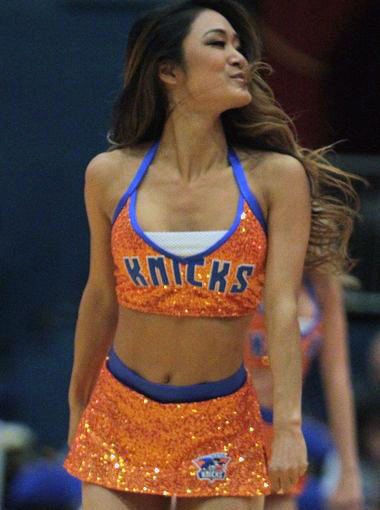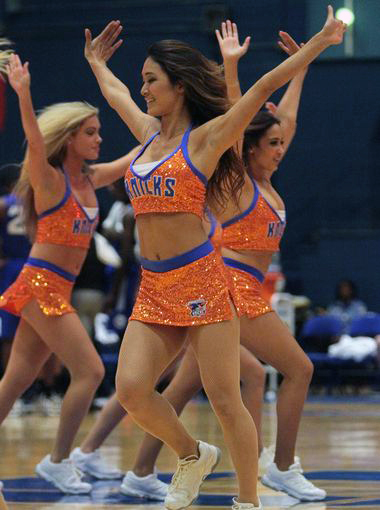 The team, comprised of 11 women, were hand selected to dance the inaugural year of the Westchester Knicks franchise. Home games are played in Westchester County, N.Y. The Westchester Knicks are an American professional basketball team of the NBA Development League that will play in the 2014–15 season as an affiliate of the New York Knicks in the NBA.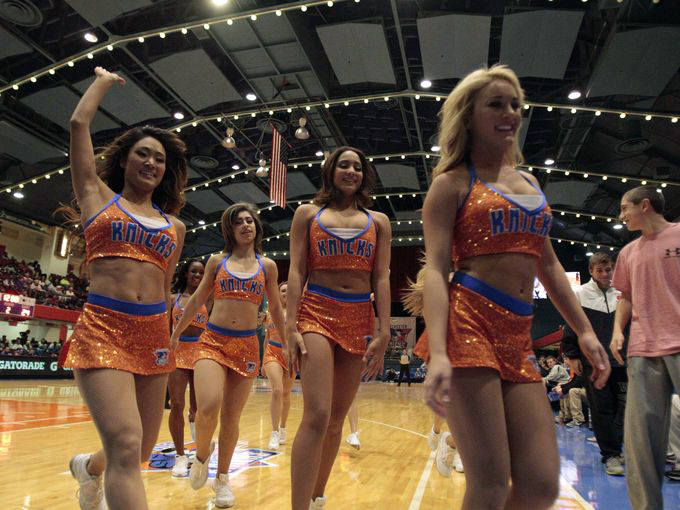 By the looks of these dancers, this team is already off to a winning start!
It doesn't matter if your team is professional, college, high school, junior high or club level—The Line Up has the perfect fit for you. Contact us to get started.