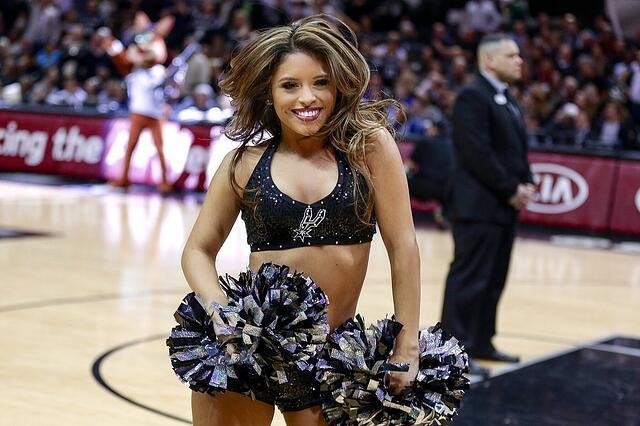 The San Antonio Spurs: New customer, new coach, new look! Katie Gibbons is a former NBA dancer and a the new coach for the Silver Spurs dancers. During her time as an NBA dancer herself, she wore and loved The Line Up's uniforms for the great fit and superior quality. We are so glad to have been a part of her NBA dancing days and honored to have her as a client now as well.
Working with her Account Coordinator Lindsey, they came up with a simple yet sleek design using a web style and modifying it to create the look Katie wanted for her team. The Line Up's black zsa zsa material is a crowd pleaser! The addition of the Spurs logo and rhinestones on the front were all they needed to complete this sleek new look.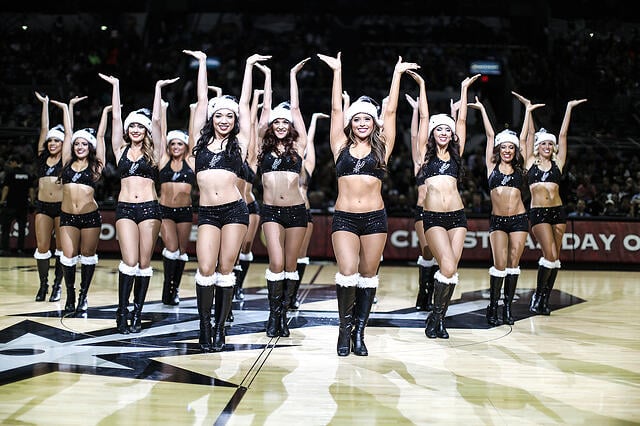 Using a corps hat and belt with the Spurs logo, Katie created a military theme for an honorary game. This was a simple, easy and cost effective way to pay their respects to the military during their game.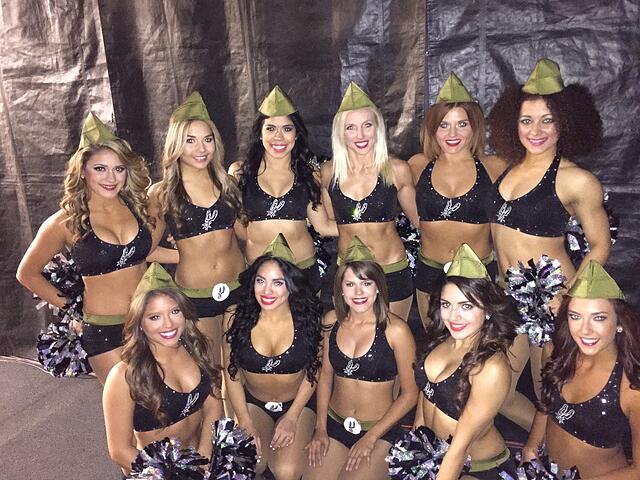 Katie also happens to be in charge of the San Antonio Rampage Ice Girls and created a look for them using the same great fabric she used for the Spurs, but in dress form. It was branded with the Rampage logo and sparkles with crystal rhinestones.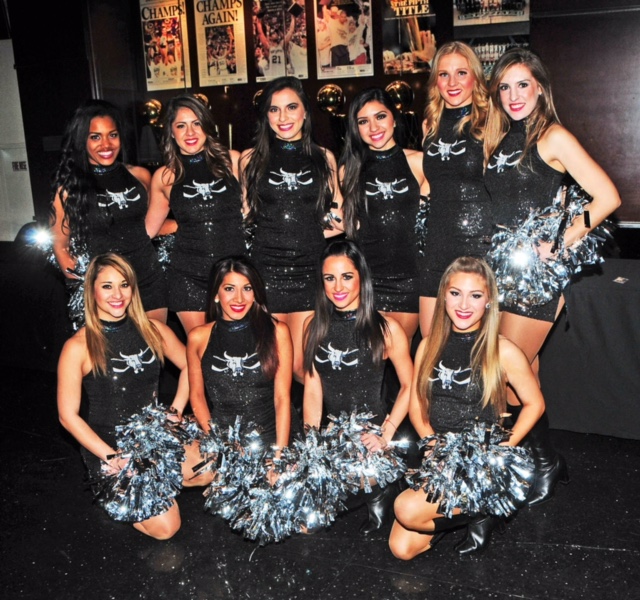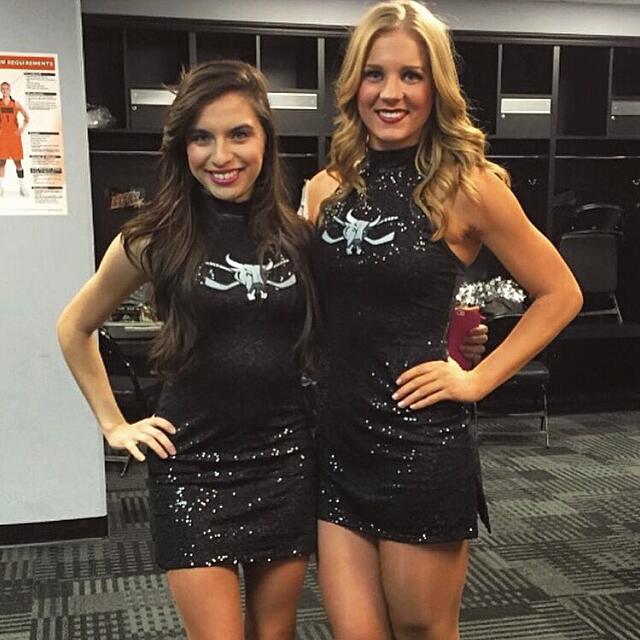 We are happy to work with such a great team and coach! Thank you to Katie and the Spurs and Rampage for trusting The Line Up to develop something fabulous for your team!
Like these looks? Get the Spurs look here and the Rampage look here.