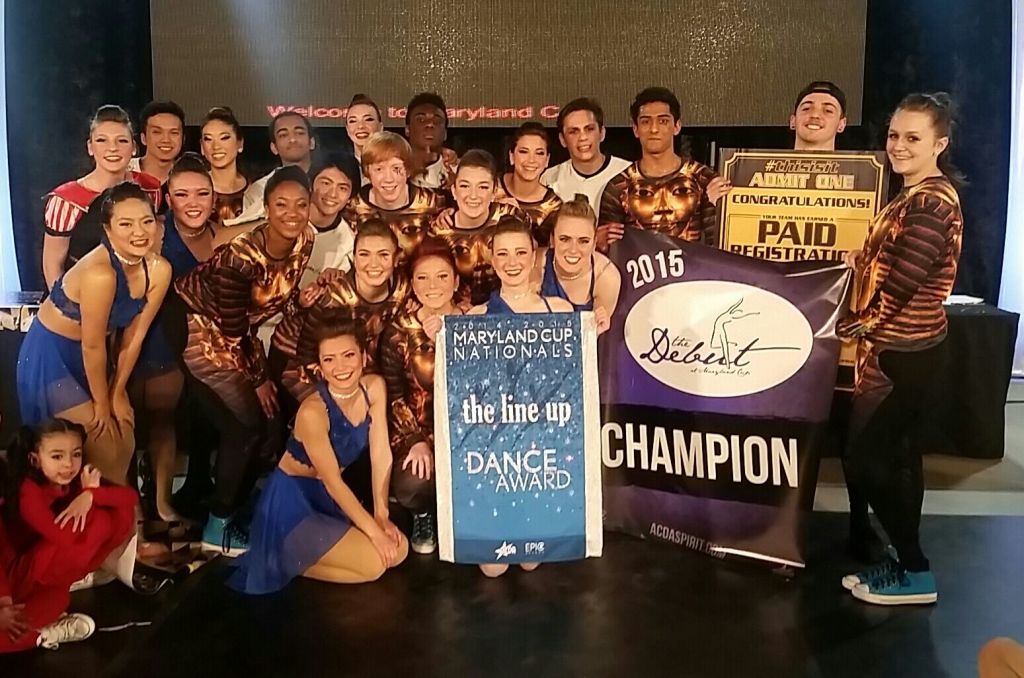 We had a blast this past weekend in Ocean City, Maryland for the Reach The Beach 2015 Dance nationals event, put on by our partner EPIC Brands. Teams from all over came to compete and perform with groups of all ages. It was so fun watching all the different styles of dance by all the teams- great job!
We had a booth during the competition, featuring leggings from our Lifestyle line, and both custom and web costumes!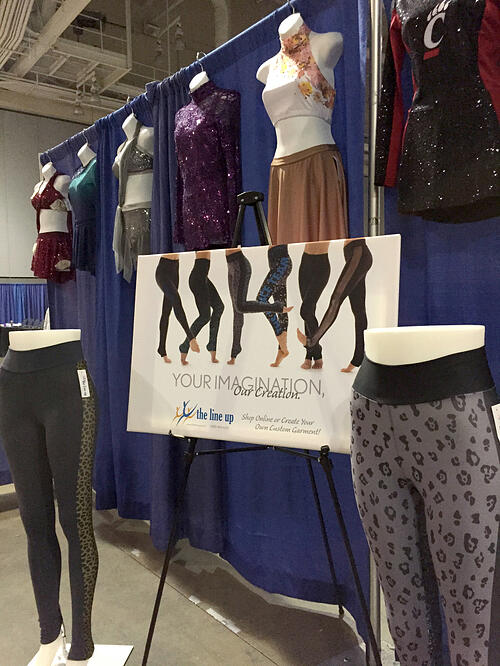 It was great chatting and meeting everyone at our booth. Here is South Jersey Storm in their spectacular, custom military themed costume- thanks for stopping by!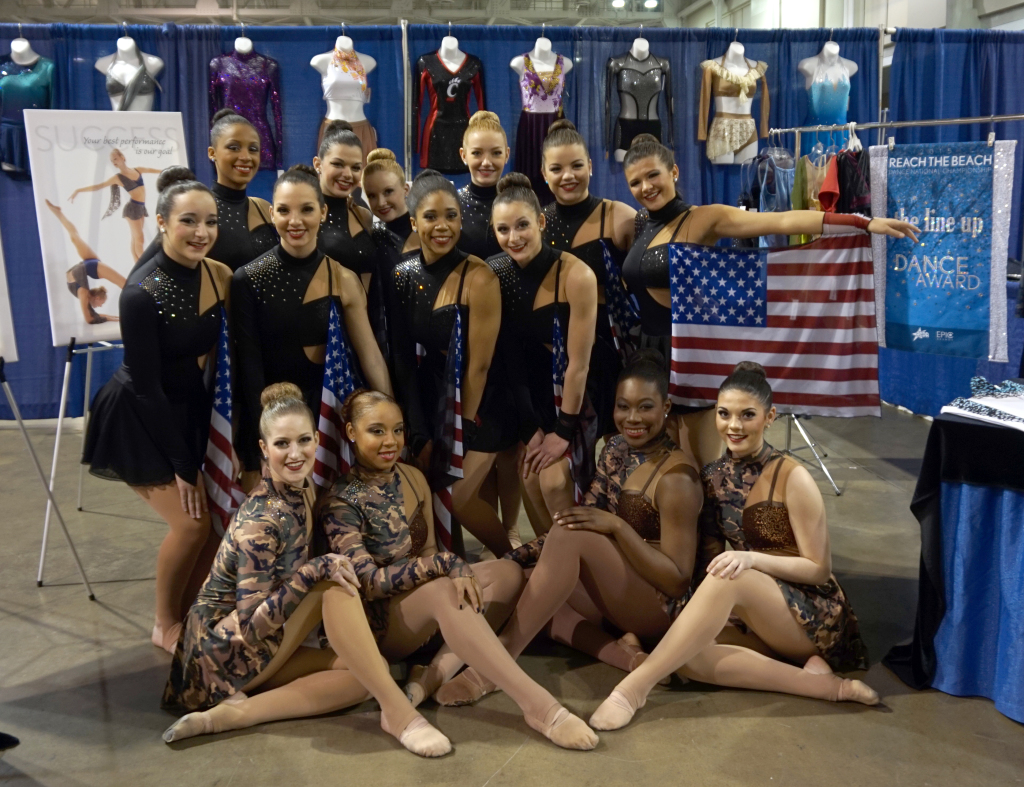 We also put on a fashion show during the competition break with 16 spectacular models from teams competing that day! Each model had their own look, showcasing our latest and greatest garments and design capabilities.
A special shout out to the girls for doing a exceptional job!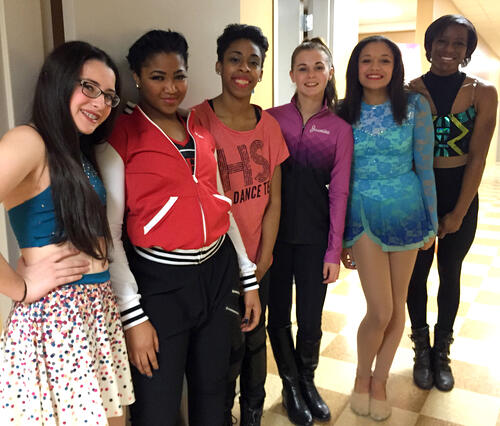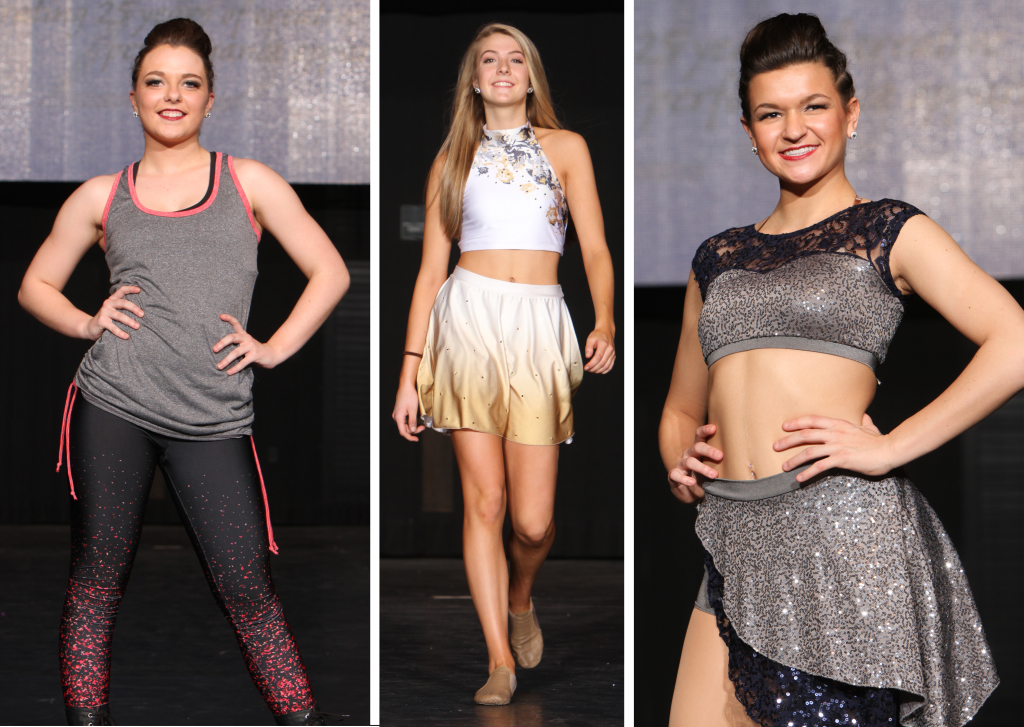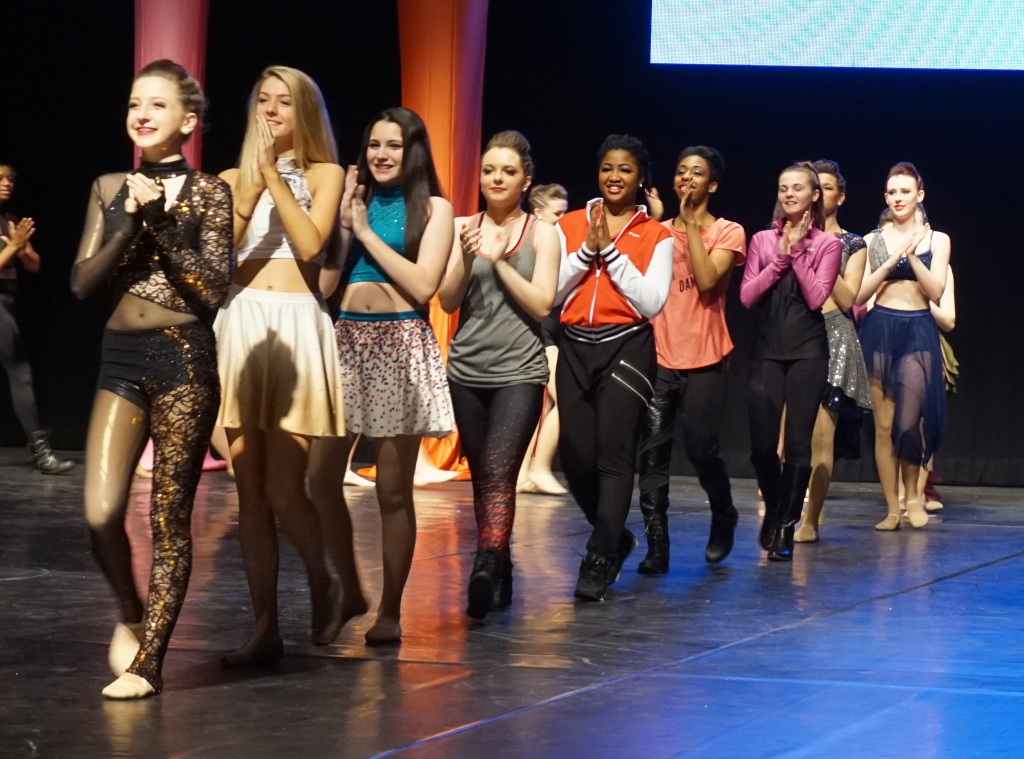 A big congratulations to Adrenaline Dance Senior Coed Thunder Crew for winning The Line Up Award, which is FREE costumes for the entire team for next season!
Fun fact: The Line Up Award goes to the high point winner of the competition. The Thunder Crew won The Line Up Award not only at Reach The Beach, but also the Maryland Cup competition back in January- WAY TO GO!
Overall, we had a blast at the competition and send our congrats to all those who competed!