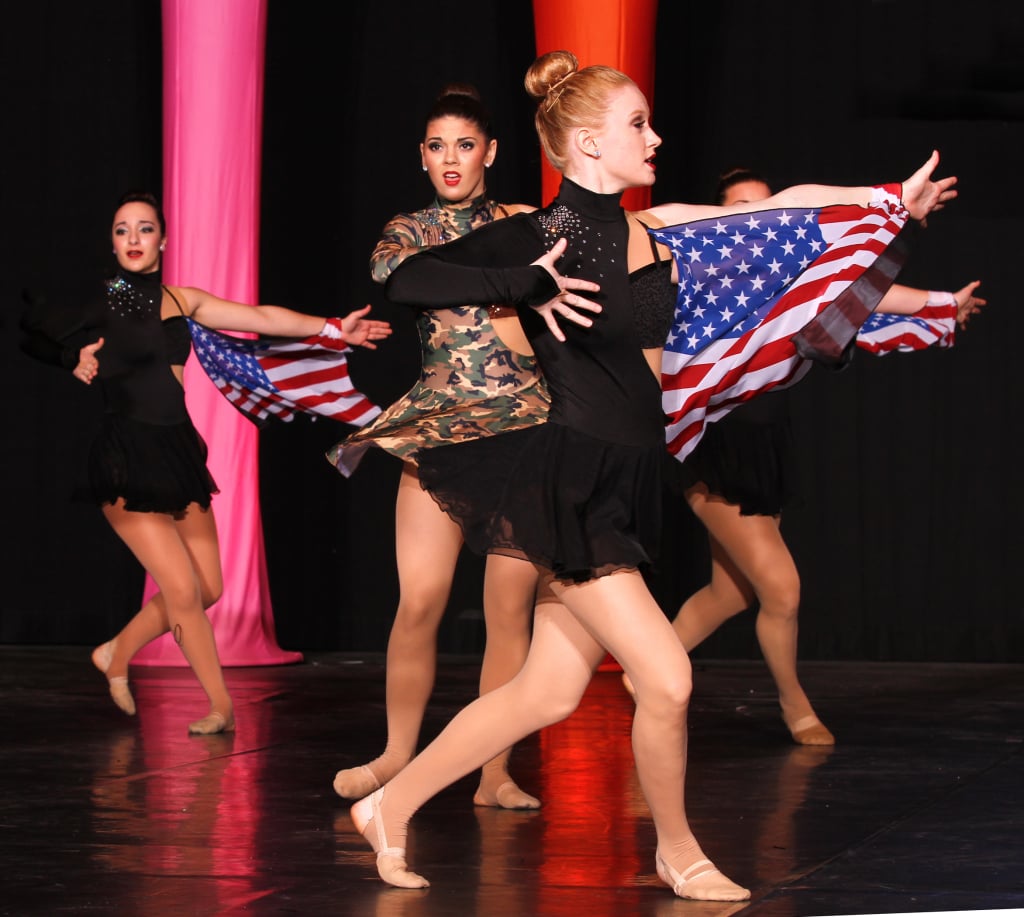 One of many highlights from EPIC Reach the Beach that we attended and participated in was seeing our friends from South Jersey Storm in their custom costume they designed.
Inspired by Katy Perry's flag dress (shown below), the Line Up team ran with this inspiration, incorporating the black zsa zsa on the dress for sparkle and a sublimated mesh flag with wrist cuff at the end to slip their hand through for the flag surprise. The end product is phenomenal! We absolutely LOVE how it turned out! It looked amazing on stage and is truly a standout, memorable costume.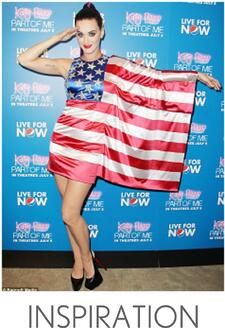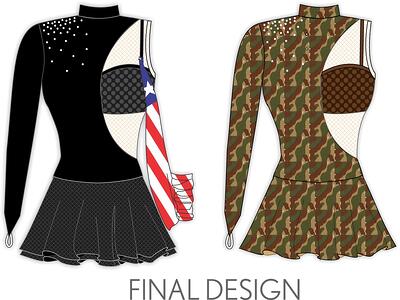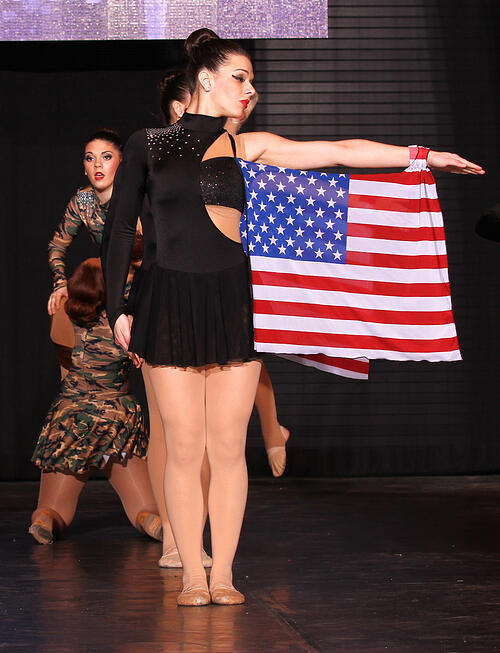 There were two different costumes for this dance: the camo brown and green dress and the black zsa zsa flag dress. The variety of costumes added to the unique choreography of the piece.
The piece is called "An American Tribute" and dedicated to our armed forces. "This dance is more then just technique and choreography, it's a story, a thank you, a tribute."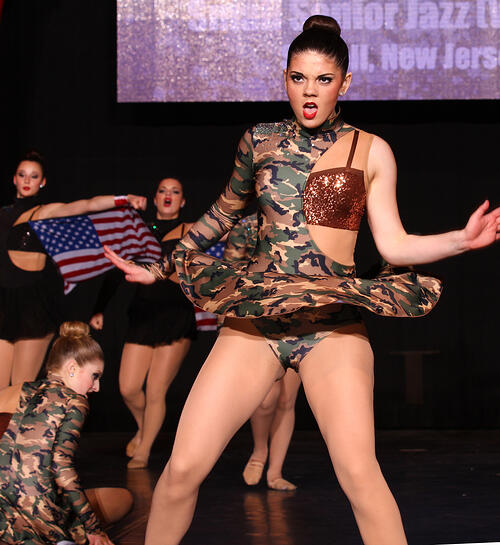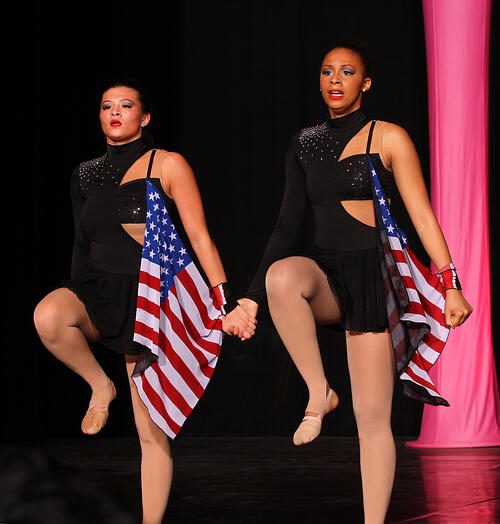 The music, the dedication, the choreography, and the costuming made for an incredible performance.
Congrats on an amazing showing at Reach the Beach, ladies! These ladies won a bid to Worlds- well-deserved!