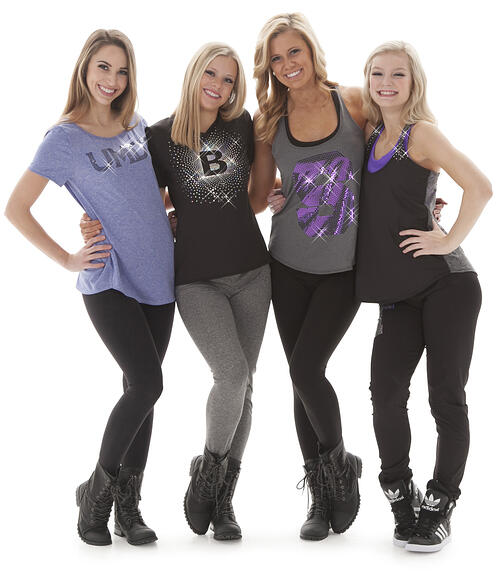 Our latest embellishment technology at the Line Up: Spangles! Spangles are threadless sequins that are applied to a garment with heat-set glue, adding sparkle without the expense of rhinestones! Spangles are one of our favorite ways to add branding to your team apparel, camp wear or practice outfits. We have added many new designs to our 2015-2016 Team Apparel & Warm-Ups Catalog with spangle options included in the price!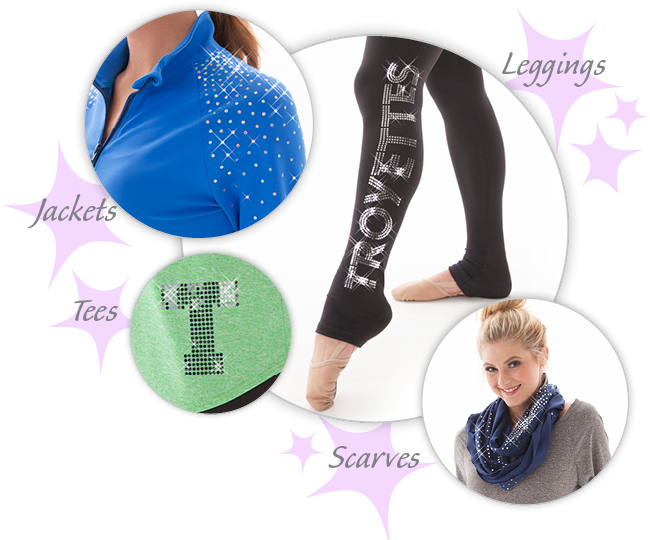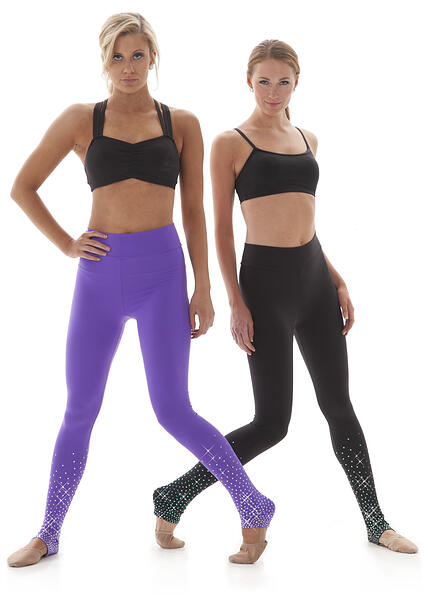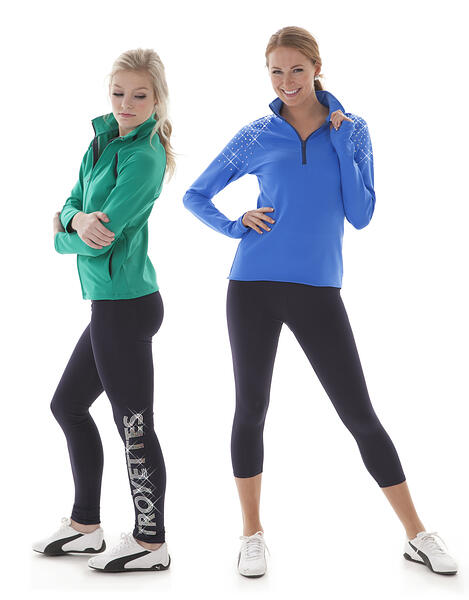 See something you want to add sparkle to? We also offer custom spangle designs! Send us your team logo or lettering and we can turn it into sparkling spangles! Team Bulldogs (below) is a great custom example. The team's logo was added to a jacket and lettering was added to a game day dress!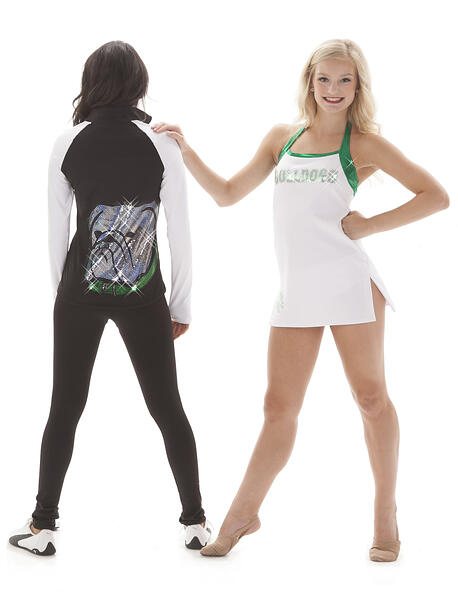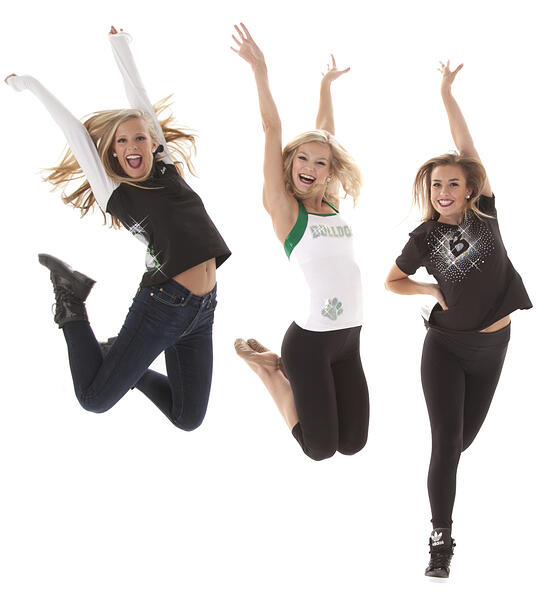 Whether you want to customize your very own team garment or buy from our webstore, spangles are a stunning addition to any costume, uniform or team apparel!