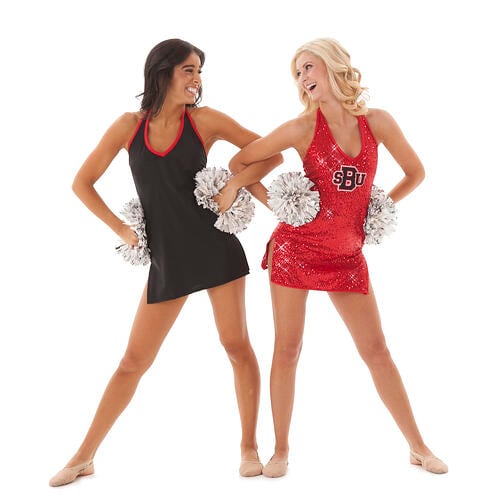 420 Dress and Tami

Cheering on the sidelines and representing your school is an honor. Look good while you cheer your team to victory by adding sparkle and a logo to your uniform! Here's some info about how to start making your Custom Classic game day look.
One of our most popular fabrics for game day uniforms and costumes is Zsa Zsa: a fabric encrusted with small sequins. It's great for extra sparkle at a distance and a little upgrade for your sideline glam!
There are thousands of Classic online styles available in your school colors. Plus, we've just added many new cheer designs! Do you see a style you like but isn't in zsa zsa? Give us a call and we'd be happy to help you change the tricot style to a glimmering zsa zsa garment! The possibilities are truly endless.

Take that dazzling uniform to the next level by adding your team logo. With our embroidery services you can personalize your garment with stock lettering options or by adding your team's custom logo. Send us your artwork along with any color specifications. Once we know exactly what you're looking for, we will work with you to determine the best application, placement and size.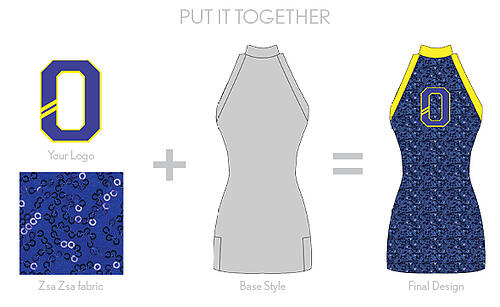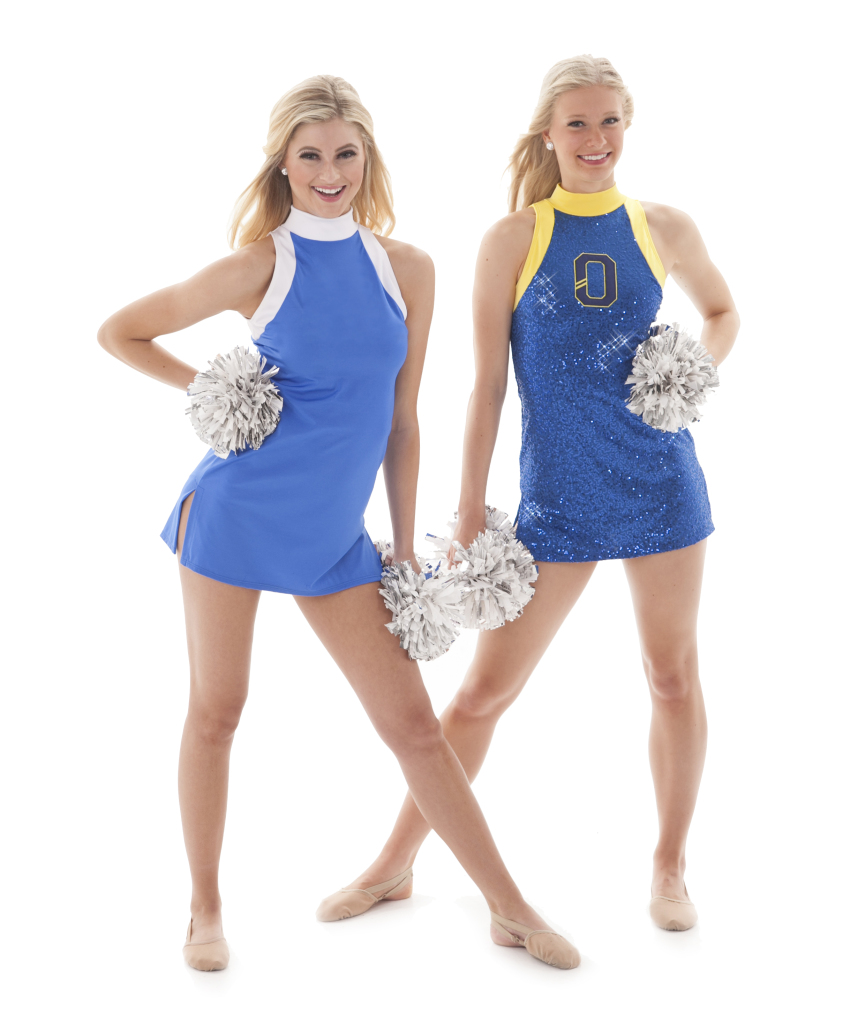 Shirelle and Shirelle Zsa Zsa
Looking for other customization options? Make a Classic online style your own with simple pattern changes, fabric upgrades and embellishments. Great for teams that have tighter budgets or shorter time frames but still want a unique look! We call this our "Custom Classic" design service.
Here are few customization possibilities:
» Upgrade or substitute fabrics
» Add a logo or lettering
» Convert a back closure to a zipper
» Raise the neckline
» Change a bottom to a pant, short, or skirt
» Add or remove sleeves
» Embellish with rhinestones or spangles
» Add or remove design details
» Switch a brief to a boy short
» Change skirt lengths, cuts and styles
» Make a style competition rule compliant