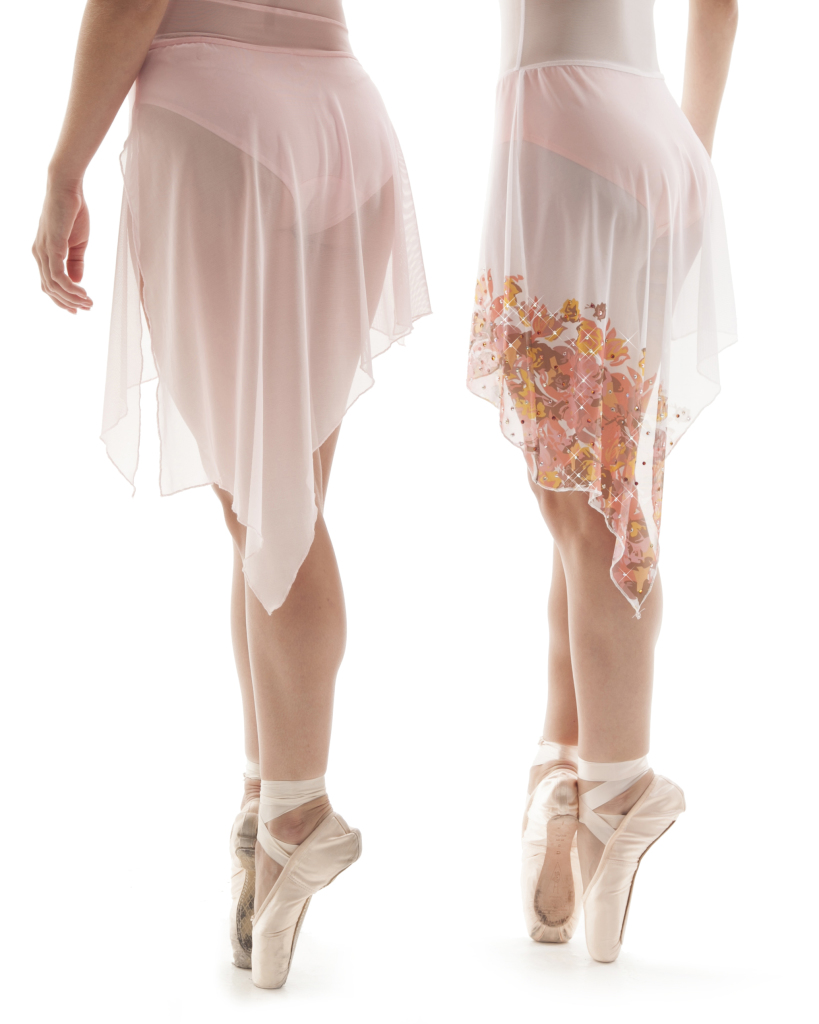 The Avery Dress, with and without our Floral Rose Sublimated Design
If you've been looking into new costumes, dresses, or uniforms this season or seen our new Embellishment Guide, chances are you've heard the latest buzz word: Dye Sublimation. So what is it and why can't we stop talking about it over here at The Line Up? Simply put, sublimation is an embellishment technique that allows you to print colors, designs, or logos directly onto fabric. It's a great way to create a look that is truly one-of-a-kind!
A Three Step Process
So how exactly does dye-sub work? This process differs from other fabric printing methods like screenprinting, where ink sits on top of fabric. Dye sublimation actually permeates the surface of the fabric and becomes part of the fiber, leaving the texture and flexibility of the fabric intact. This means quality coloring that won't fade or rub off, and a fabric design that will move with you. There are 3 steps to make this happen: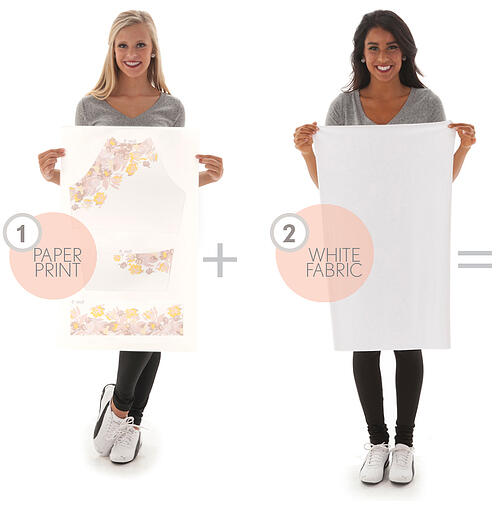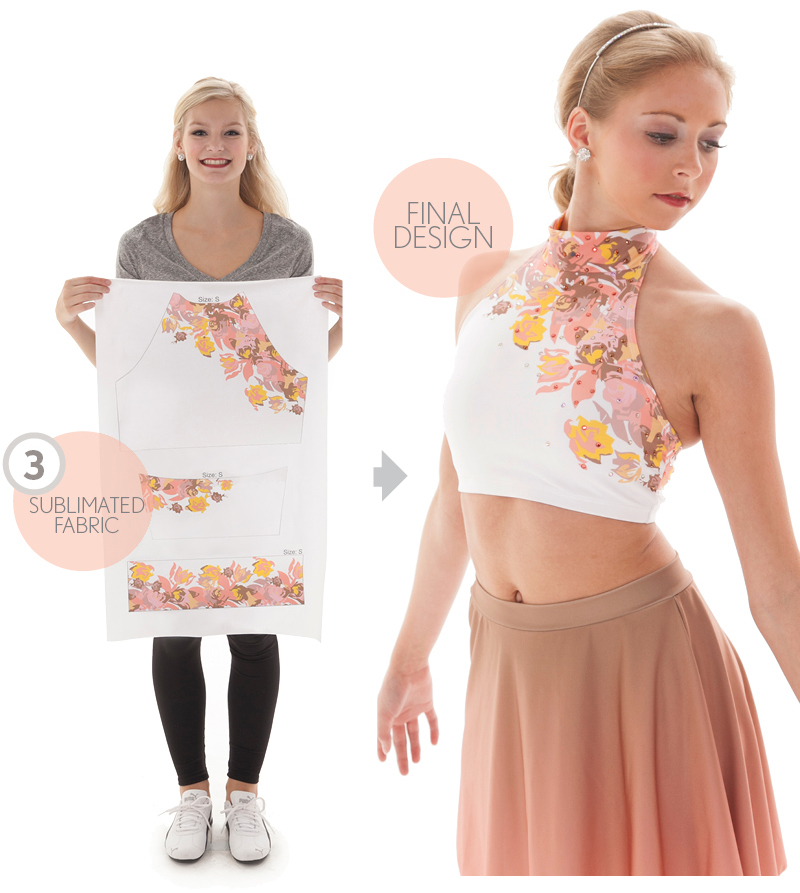 Print on Paper: Graphics are created in an illustration program, then printed onto special paper using unique dyes inks.
White Fabric: Sublimation designs start with white polyester fabric. This is because the color of the fabric shows through the design and influences the color of the dye. In order for the design to bond to the fabric, the fabric must be made out of a polyester fiber.
Sublimated Fabric: The dye on the printed paper is applied to the white fabric using heat and pressure. A chemical process permanently bonds the dye inks to the fabric at a molecular level.
The result is printed fabric that is then cut out and stitched into your final garment! Voila!
Six ways to use Dye Sublimation
Ok, so now that you know about the technical stuff, here are our favorite ways you can incorporate Dye Sublimation in your costume, skating dress, or uniform:
1. Add an Ombre
An ombre is a gradient fill of one color that fades to another. It's a subtle look that adds a little elegance - very on trend at the moment! We especially loved Fond du Lac's Junior Short dress and the Hockettes Junior's Sleeping Beauty dress at last season - the fading pinks on the bodices were so pretty against the ice!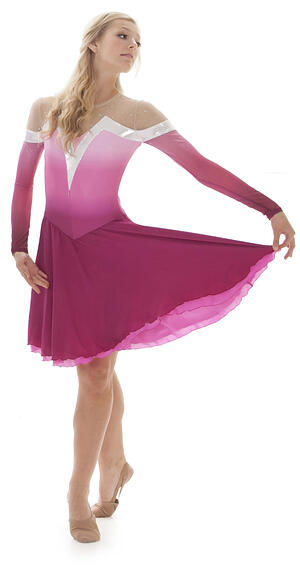 Custom Premier Dress for Hockettes Junior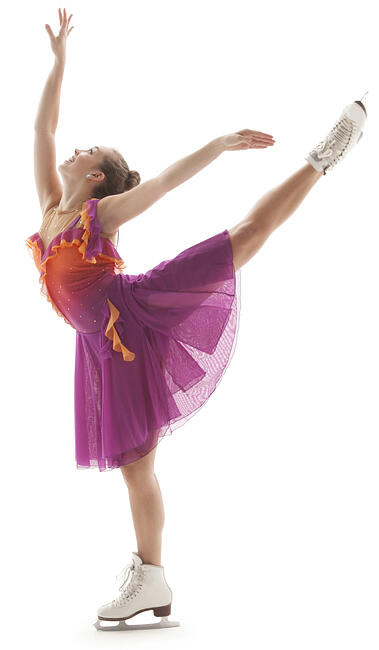 Custom Premier Dress for Fond du Lac Junior
2. Create a custom color
Looking for a color you can't find anywhere else? Want to match your team's official Pantone color? Sublimation is perfect for this! The range of colors available immense - choose from our over 50 of our standard color options or create your own custom color. Waupaca Dance Team Coach Amy came to us with a very specific color in mind for their pom costume last season. The color wasn't available in any of our special order fabric books so we sublimated a custom green, shown on the bodice and shorts in the costume below.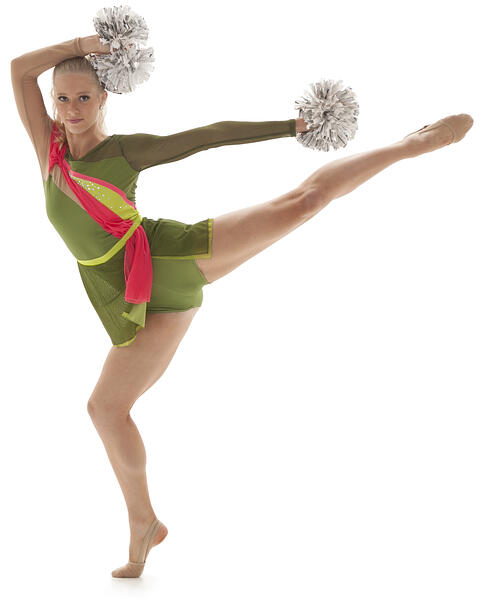 Custom Premier Costume for Waupaca High School Pom
3. Customize with prints & patterns
We have tons of stock pattern options, available in any color you choose! First pick your pattern, then pick your favorite color - the number of combinations are endless!
If you can't find what you're looking for with a stock option, we can also help you create a custom prints - perfect for theme costumes! Fond Du Lac Blades Pre-Juvenile team took a simple dress silhouette and added a gingham pattern to make their look instantly recognizable as Dorothy from The Wizard of Oz. So cute!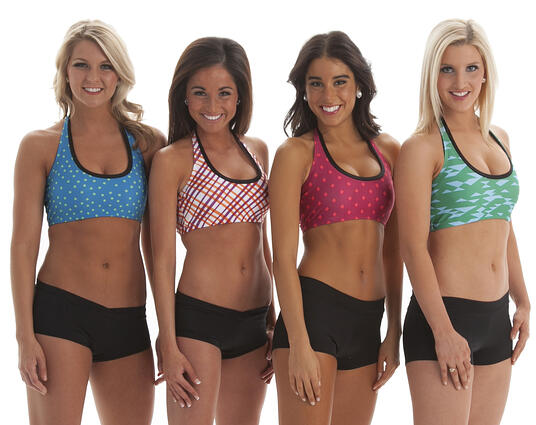 Classic Online Style 420 Scoop Pro with Sublimation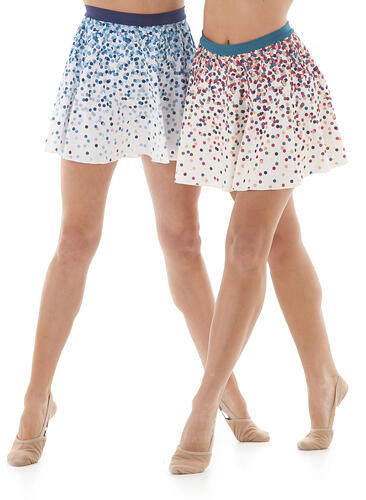 Classic Online Style Confetti Skirt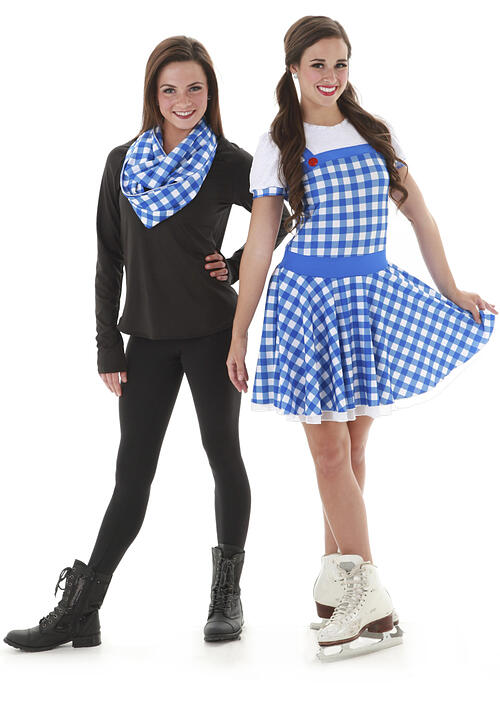 Custom Premier Dress for Fond du Lac Blades Pre-Juvenile Team
4. Personalize with Lettering
Add lettering to your sublimated top to personalize apparel for your team. Perfect for practice wear, camp tops, or even fan apparel for those devoted moms and dads! We re super excited about two of our newest innovations from our Hip Hop catalog. The Top Rock and Watch Me tanks are actually sublimated on Drumroll Zsa Zsa - a sparkly, sequin encrusted fabric. Who know sequin could be sublimated?!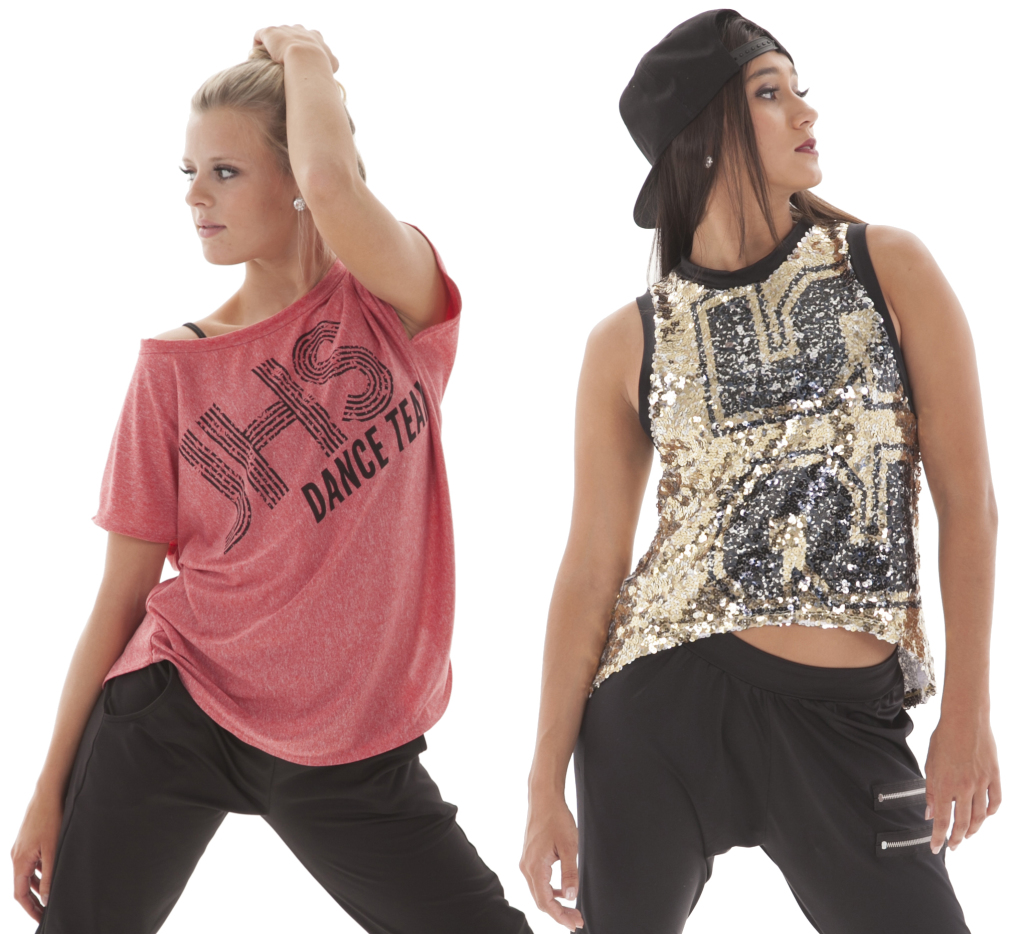 Classic Online styles Vista Tee and Top Rock
Classic Online styles Floral Rose Fitted Tank and Floral Rose Fitted Tank with Lettering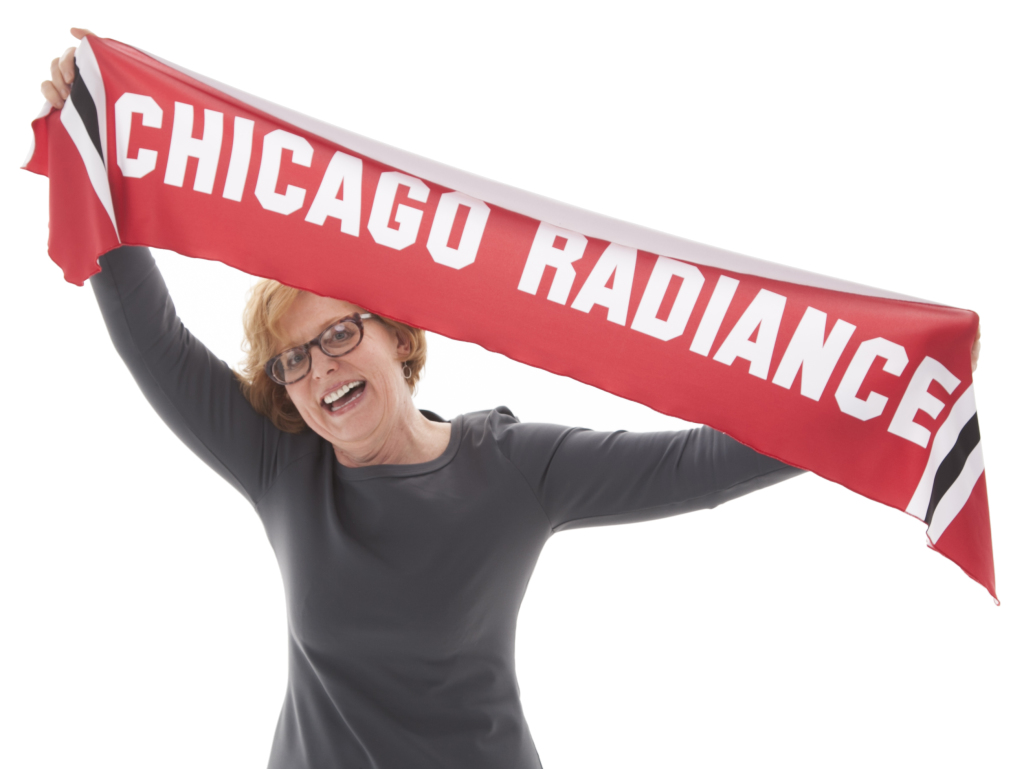 5. Brand your apparel with a logo
Represent your team by adding a custom logo to your team apparel. We've been loving the over-sized logo look lately - blow your logo up large over a a background pattern to create a fresh team look like the Vikings or Tigerettes examples below.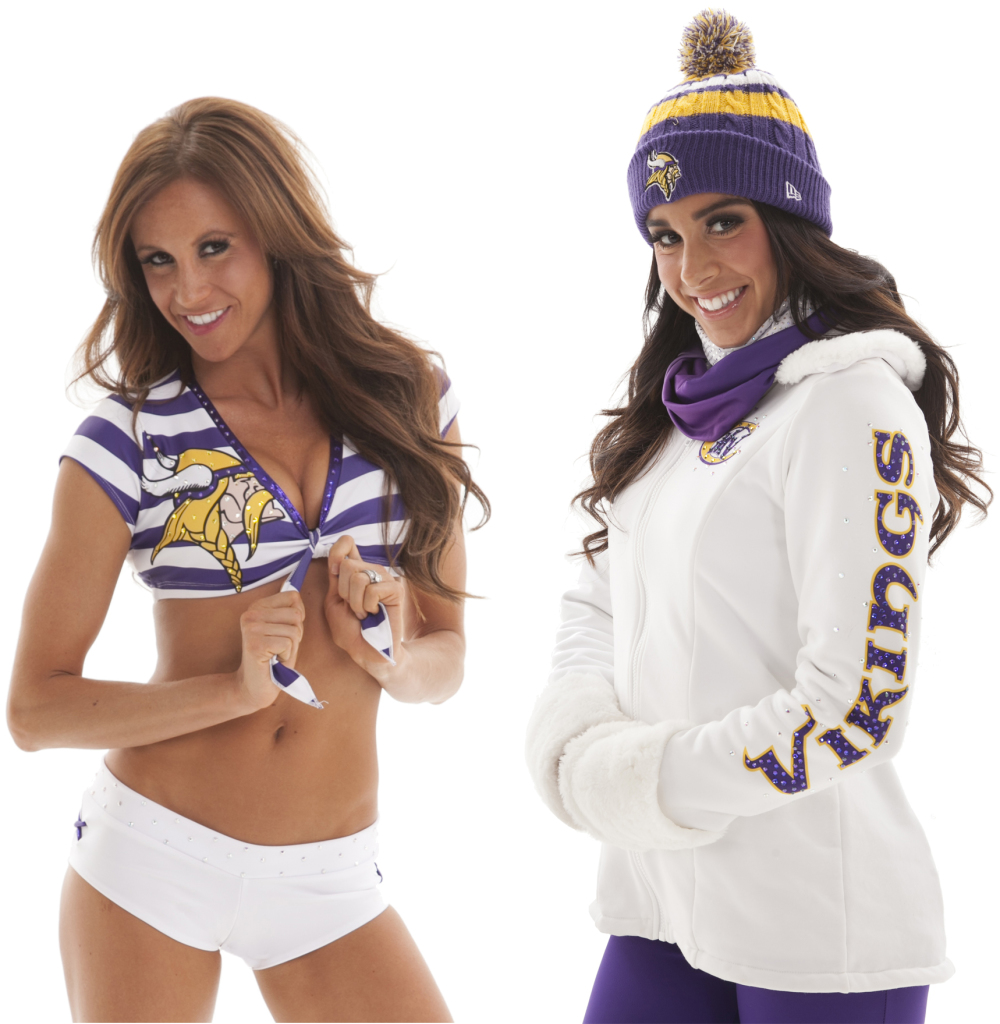 Custom Premier Top, Jacket, and Scarf for the Minnesota Vikings Cheerleaders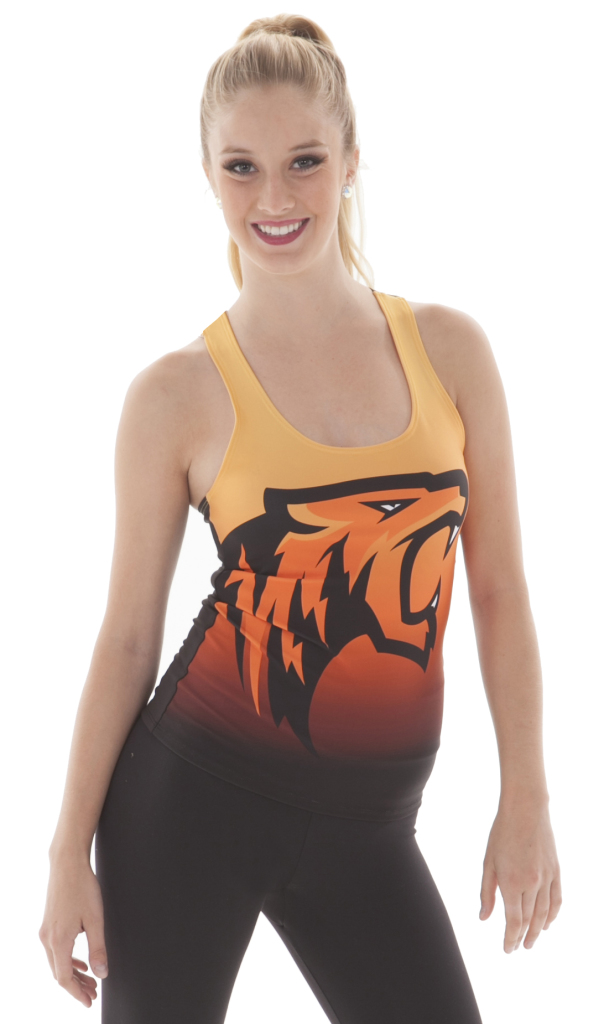 Custom Premier Practice Top
6. Create a custom "all-over" design
Create unique style lines or designs, like the butterfly dress below. A design styled in cooridnation with the cut your garment can enhance your overall choreography and concept, and more fully express your theme. The design possibilities are endless!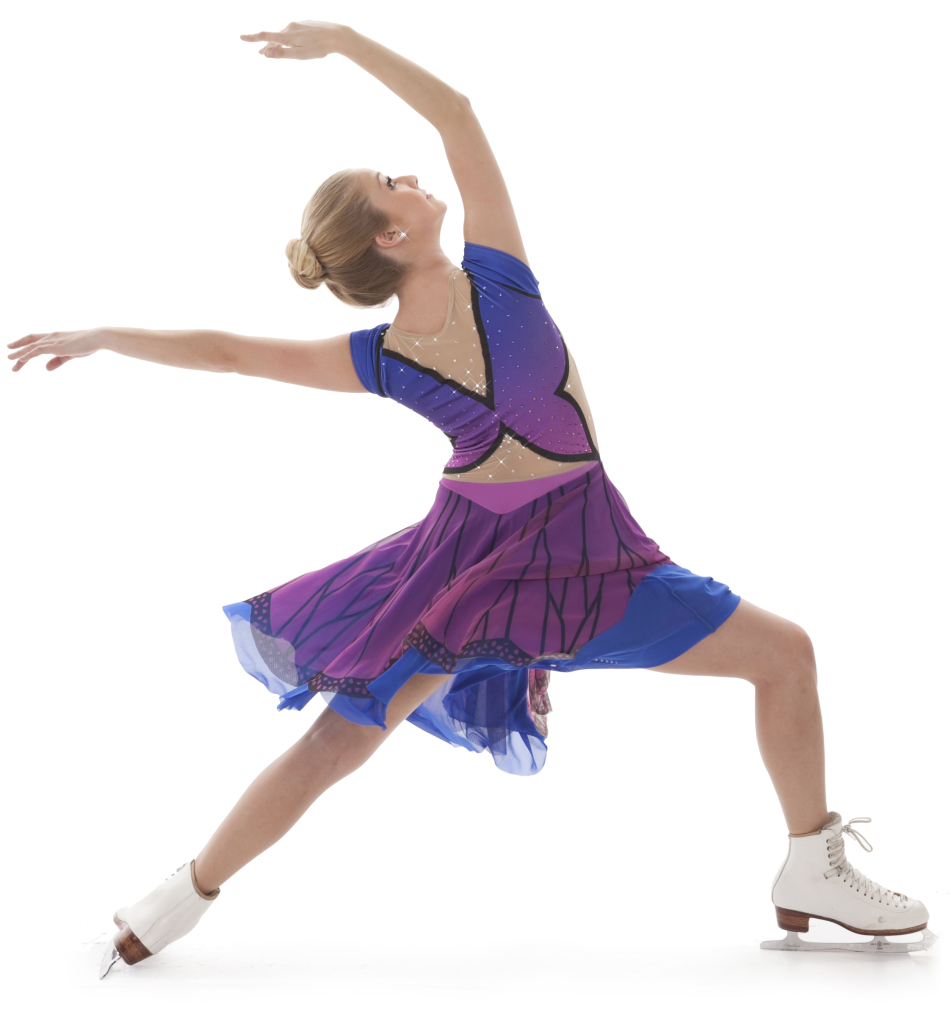 Custom Premier Dress for Hockettes Junior Team 2013-2014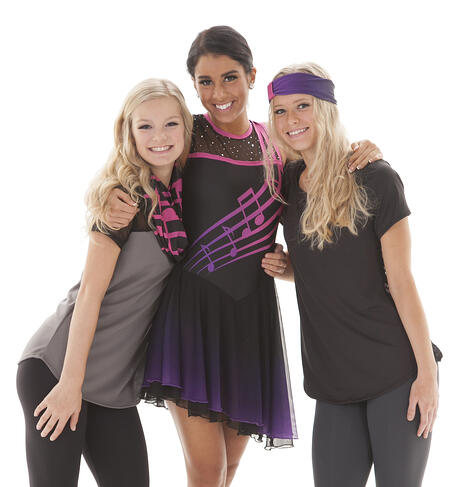 Custom Premier Dress for Chicago Radiance Novice Team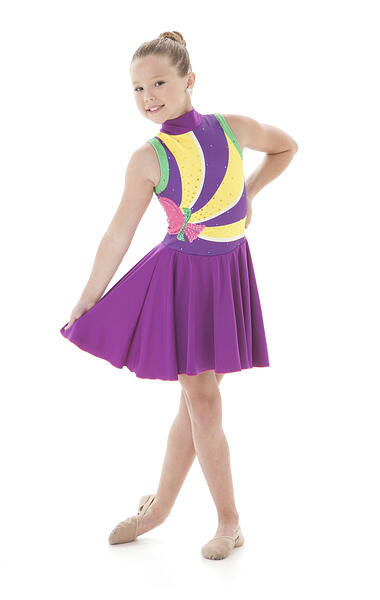 Custom Premier Dress for Team Delaware Pre-Juvenile Team
---
Hope this inspires to you to start dreaming up sublimation possibilities for your next costume!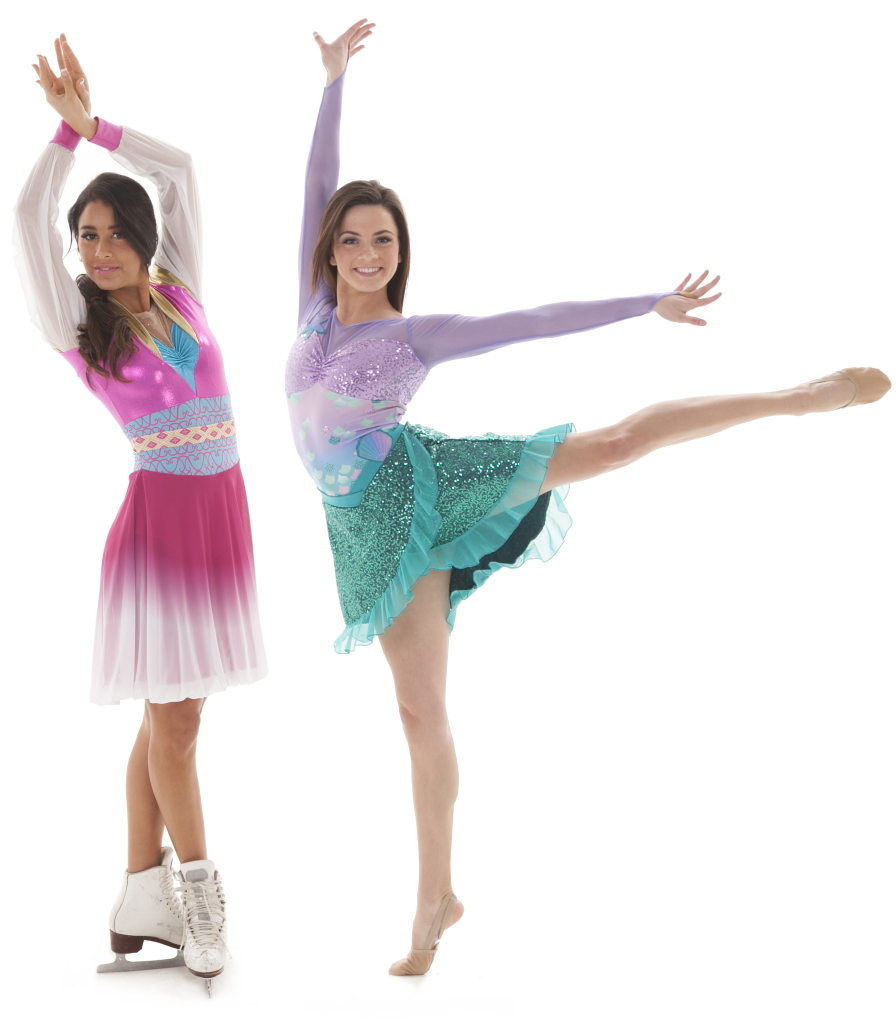 Custom Premier Dress for Phoenix Intermediate and Ashwaubenon HS Dance Team