Whoever said that rehearsal outfits have to be boring? Why not "practice how you play" and always look fierce at rehearsal? This season, many teams are rocking some pretty spectacular practice wear. Our favorite of the bunch: the 420 sublimated top with team branding. So why do so many teams love this top so much? Well, let us tell ya:
1. It's comfortable and supportive - a MUST for practice wear. The halter straps are comfortable and don't pull down on the neck while providing maximum support. The top was also designed with the perfect amount of coverage to hide a bra for those times when a little extra something is needed. Either way, this top isn't going anywhere while you perfect your routine.
2. It's easily personalized. Logos and team branding can easily be printed directly onto the fabric of the top with sublimation. (What's sublimation, you say? Check out this post for more details.) Logos, lettering, or team colors - the options are limitless!
Here is a roundup of our favorite pro teams that are currently sporting this style: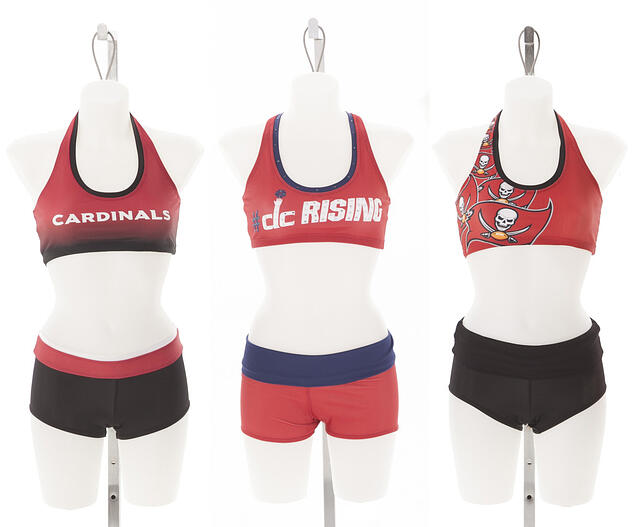 Arizona Cardinals, Washington Wizards, and Tampa Bay Buccaneers
---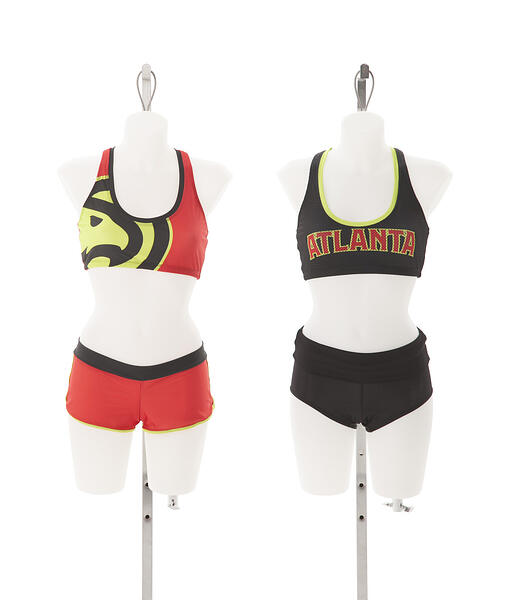 The Atlanta Hawks have not one, but two great sublimated tops this season!
---
Indianapolis Colts Cheerleaders, Philadelphia 76ers Dancers, and the Washington Wizards Dancers.
---
And check out these great shots of the ladies in their perfect tops in action from our friends over at UltimateCheerleaders.com!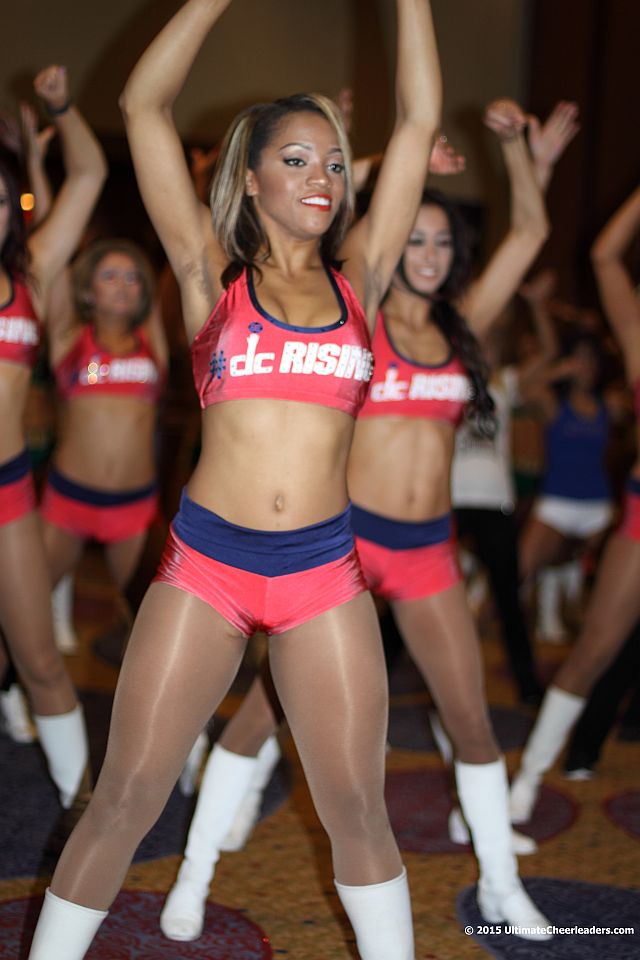 Washington Wizards Dancers
---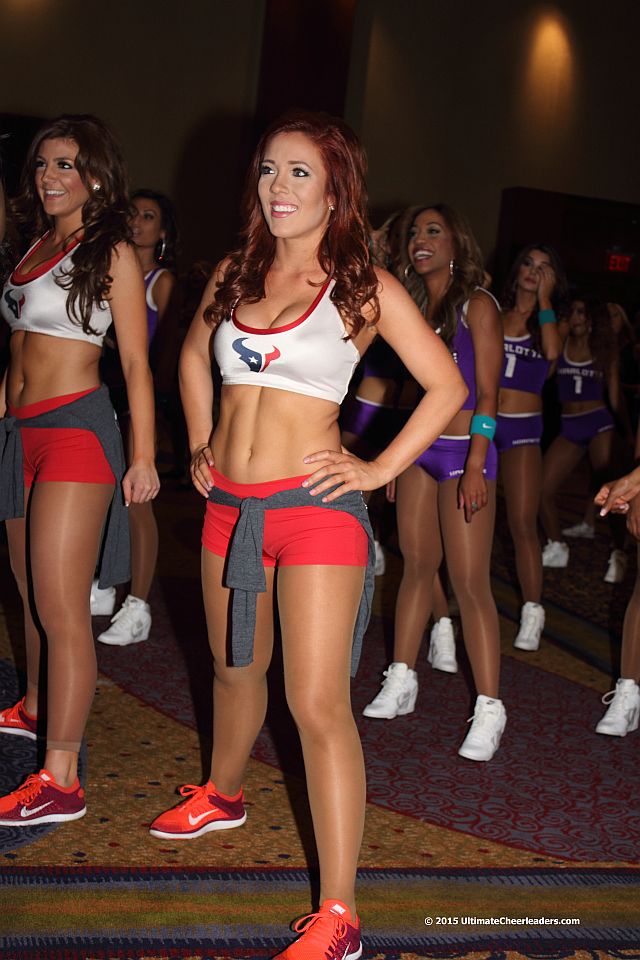 Houston Texans Cheerleaders
---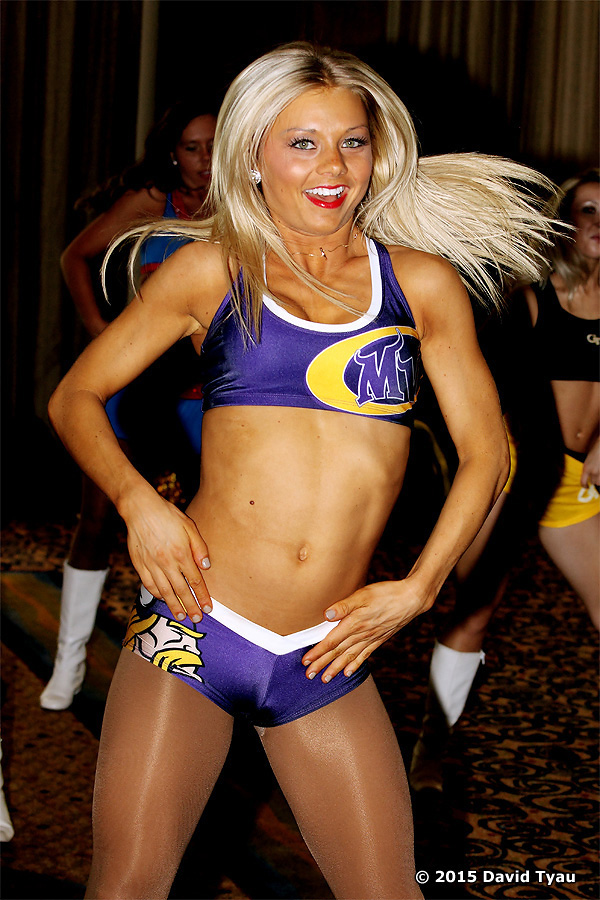 Minnesota Vikings Cheerleaders
---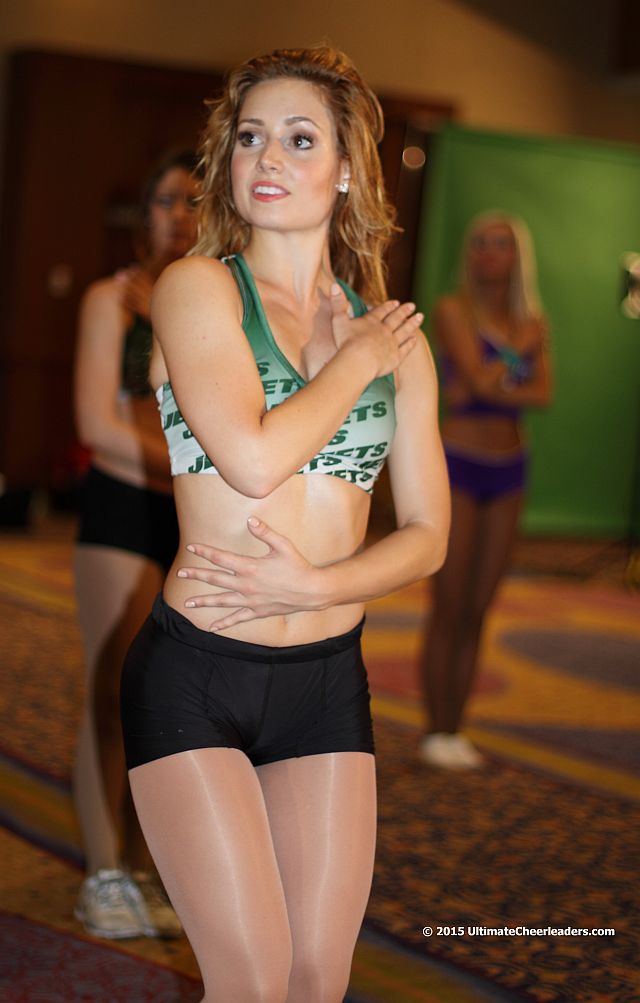 New York Jets Flight Crew
---