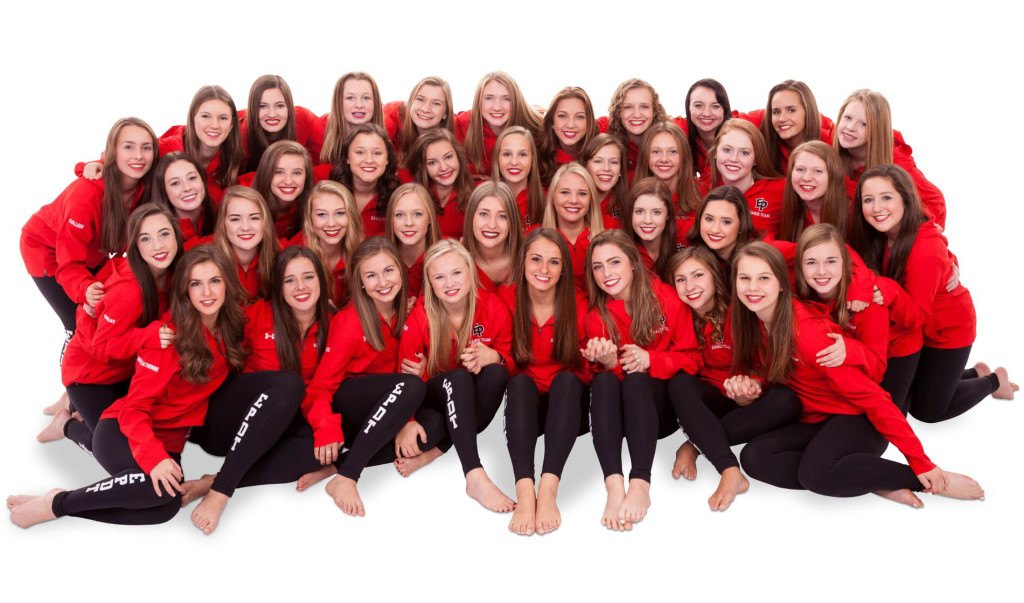 This fall the Eden Prairie High School Dance Team captured the phenomenal talent of the their dancers during a photo shoot at Steve Lucus Photography. We were thrilled to see the photos of the girls in The Line Up's heavy jersey leggings!
Did you know that Steve Lucas Photography not only photographs Eden Prairie's Dance Team, but also does ALL the photography for The Line Up's website and catalogs? His ability to seize the athleticism of a dancer is a rare and unique talent! These great action shots are no exception!
With Eden Prairie Dance Team's rigorous schedule, the team wanted team apparel to withstand repeated washings. They chose leggings in heavy jersey, a wick-away fabric that is thick and durable yet soft and breathable. Wickaway fabrics provide great moisture control by moving perspiration away from the body to the fabric's outer surface where it can evaporate - perfect for sweaty practices! With the addition of applique lettering, the team took a basic design and made it their own!
---