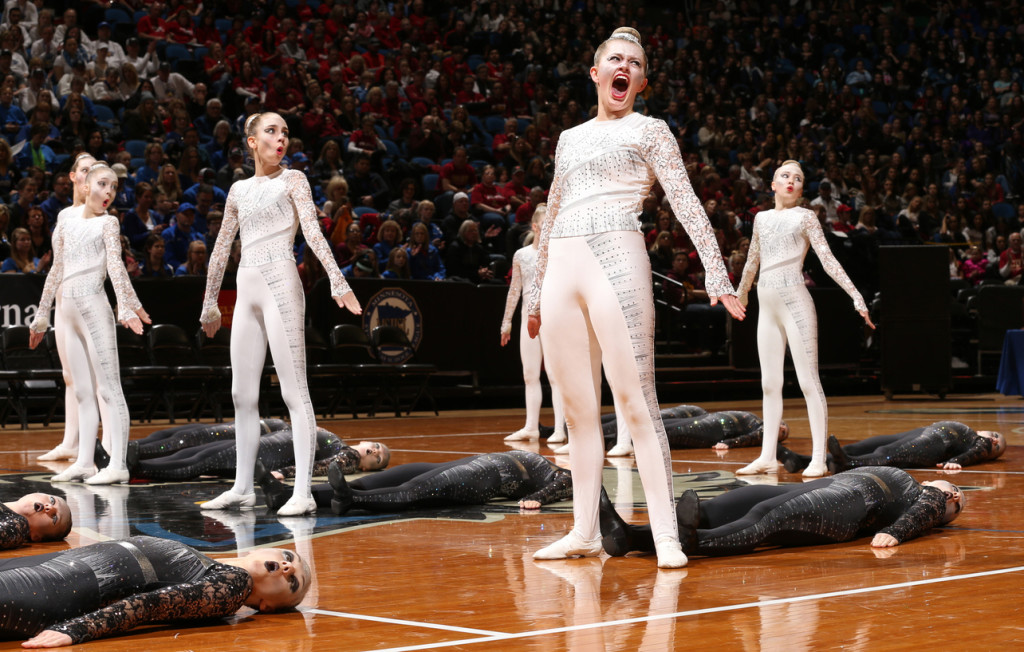 Year after year, we have learned to expect a call from the same person immediately after the Minnesota State High School Dance Competition season ends. This year was no exception! On the Monday following the state competition, Lois Krinke, coach of the Faribault Emeralds Dance Team, reached out to us ready to start thinking about her team's next dance costume! As always, she gets the early bird prize for planning well in advance for the 2016/2017 season.
There was a time - years ago for those of us that can remember - when everyone recognized the Faribault team by their emerald green sequins and full skirts (which always included a very full white crinoline underskirt). Thankfully fashion changes, and this is no longer the case! The team excels in High Kick, where new ideas and unpredictability is essential to their success. Check out some of their costumes from past years, and see how their custom dance costumes have evolved: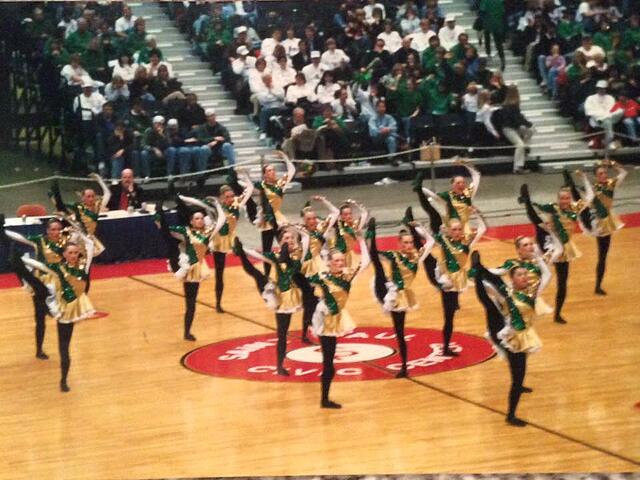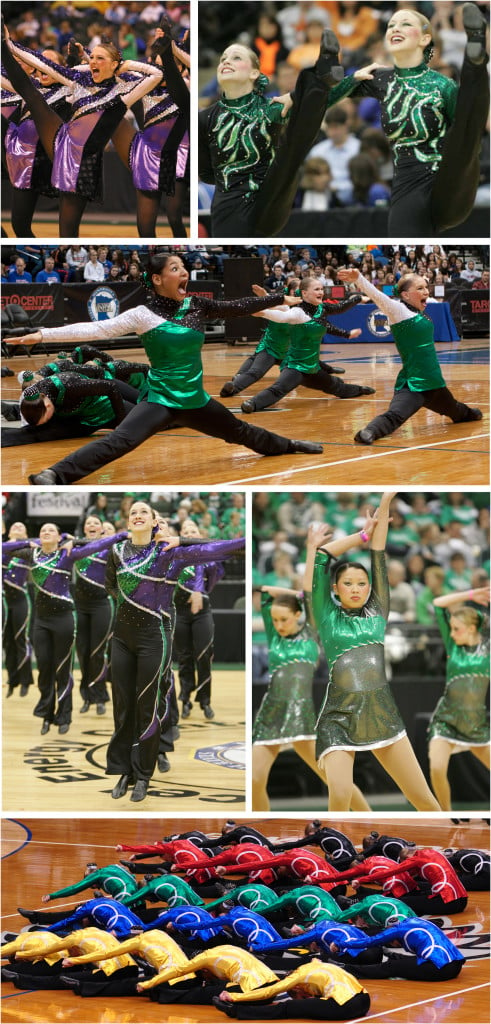 Pulling off the team's new ideas takes early planning and thoughtful designing. This is usually done well in advance of selecting the new team. Lois and her assistant coach Tammy, consistently make sure their costume design is done and ready before the new team is selected. By doing so, they are able to focus their time and attention on coaching the team and preparing for the competition season. Lois and Tammy finalized their "shadow" design high kick costume (below) this past summer, well in advance of the last minute November rush!
This season, the design process has already started: illustrations are done and fabric selections are being finalized. Soon a prototype will be made and sent off for approval before the end of the school year. Stay tuned for the unveiling of their new look for the 2016/2017 season. Until then, it's all top secret! ;)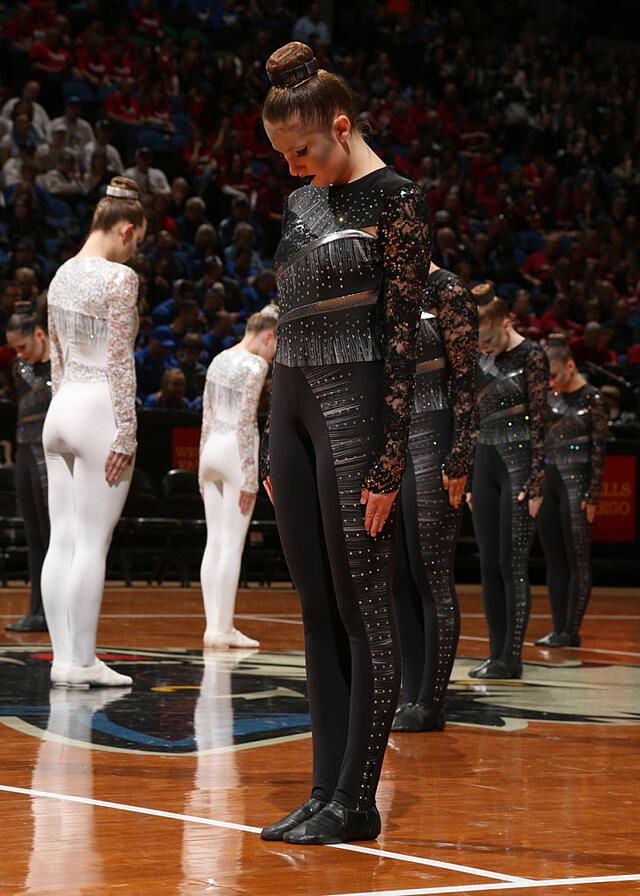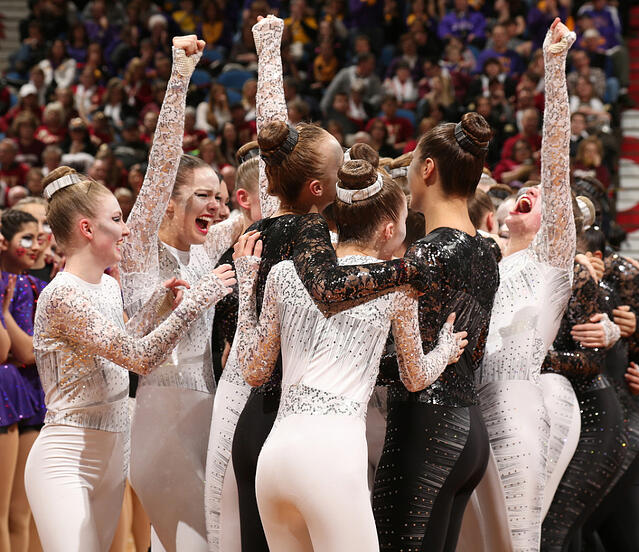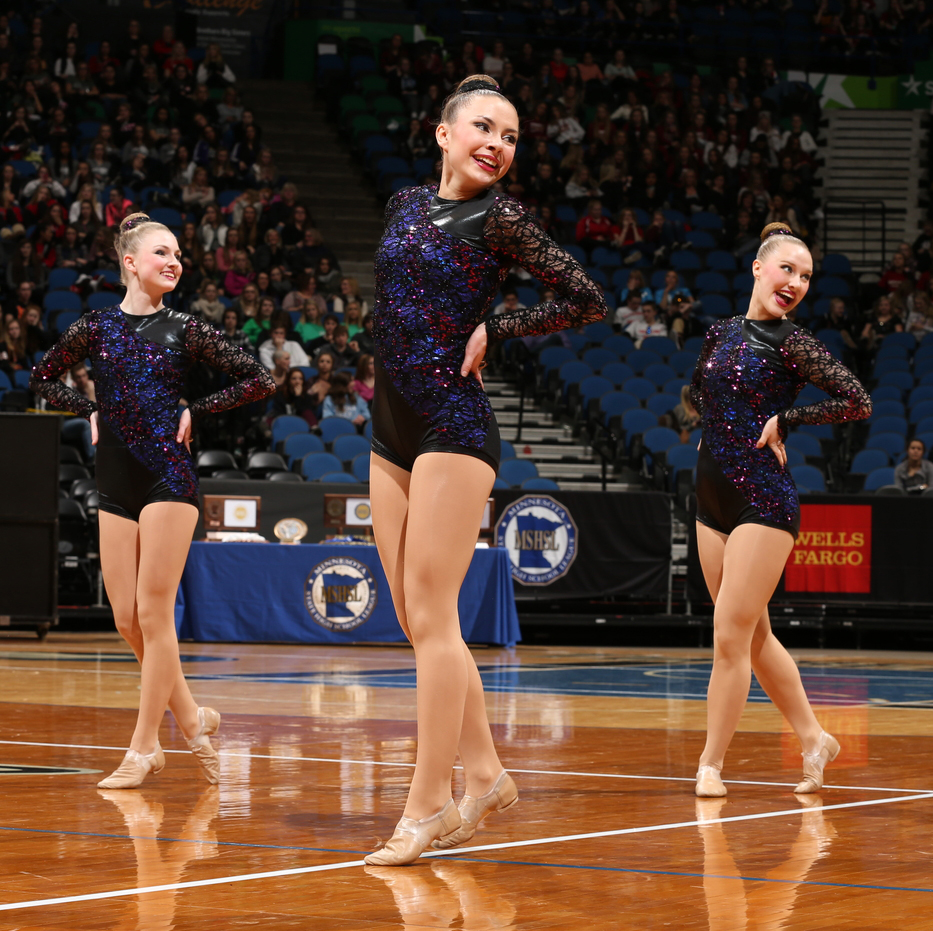 Photo by Adam J.H. Holt / Faribault Daily News via
Although the Emeralds Dance Team is no longer recognized for wearing green sequins and crinoline skirts, the school has always been consistent about sporting their school colors. Their motto is, "Green is not a color, it is an attitude!" Even off the competition floor, The Emeralds Dance Team can be found preparing for the new season wearing their customized team warm-ups, proudly displaying their school spirit (shown above.)
Congrats to the Emeralds for a successful 2015-2016 season!
---