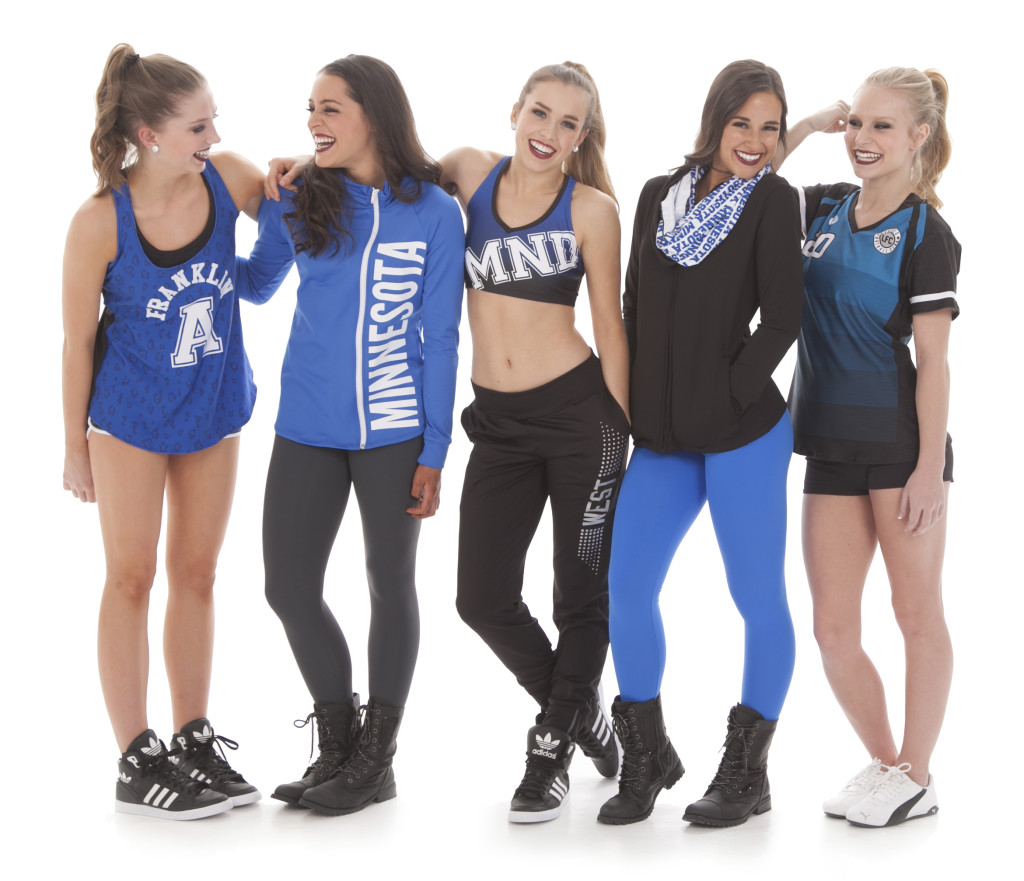 ---
When it comes to the hard work and dedication found in the dance and synchronized skating world, we know that you spend the majority of your time training and practicing for only a few brief and exciting moments of performance. So why not spend that time practicing in style? Look great, feel great, and you'll perform great!
With this mantra in mind, we got to work designing some fabulous new team apparel, perfect for sporting your team pride at practice, camps, and team events throughout the season. It's practice wear that's meant to move with you, withstand numerous washings, yet still be flattering and fashionable.
In honor of our new team apparel catalog (just out today!) we're pulling together some of our favorite team apparel trends for the 2016-2017 season. Check 'em out:
1. Jersey Chic
The Bulls jersey has become a global street style phenomenon according to Vogue, and while we designed the new Basketball Jersey with a classic hip hop colors in mind, it didn't occur until later to us that we had unwittingly created our own version of the Bulls jersey! Another favorite jersey look? Has to be the sparkly gaga version of these tanks, as sported by the Detroit Pistons Dancers (below) and Waterloo Columbus Dance Team.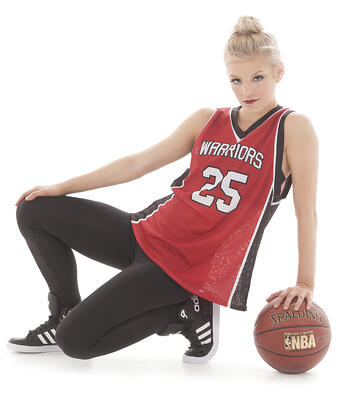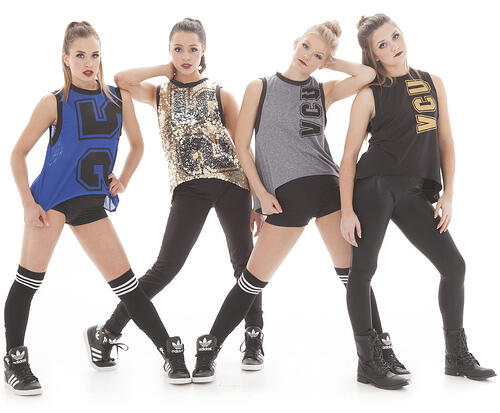 Shown above:
---
2. Customizable prints
Have you heard us talking about dye sublimation and how much we love it? This high-tech embellishment option allows you to print any design directly onto fabric: colors, graphics, logos, patterns, you name it! Which makes it perfect for representing your team, as well as customizing prints on warm-ups. The Lark Tommie jackets (shown below) are actually the same jacket style, but the 3 different looks were created simply by changing the print (over 25 print options!) and changing the colors (over 50 color options!).
What's your favorite look? Sporty green, classic animal print, or girly floral? We love how the Faribault Emerald Dancers took this look and personalized it for their team - complete with their team name embroidered on the back! Chicago Jazz Synchronized Skating Team created their own version, below, with a pattern made out of their team name.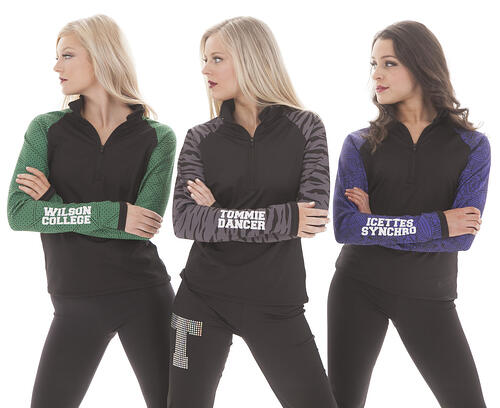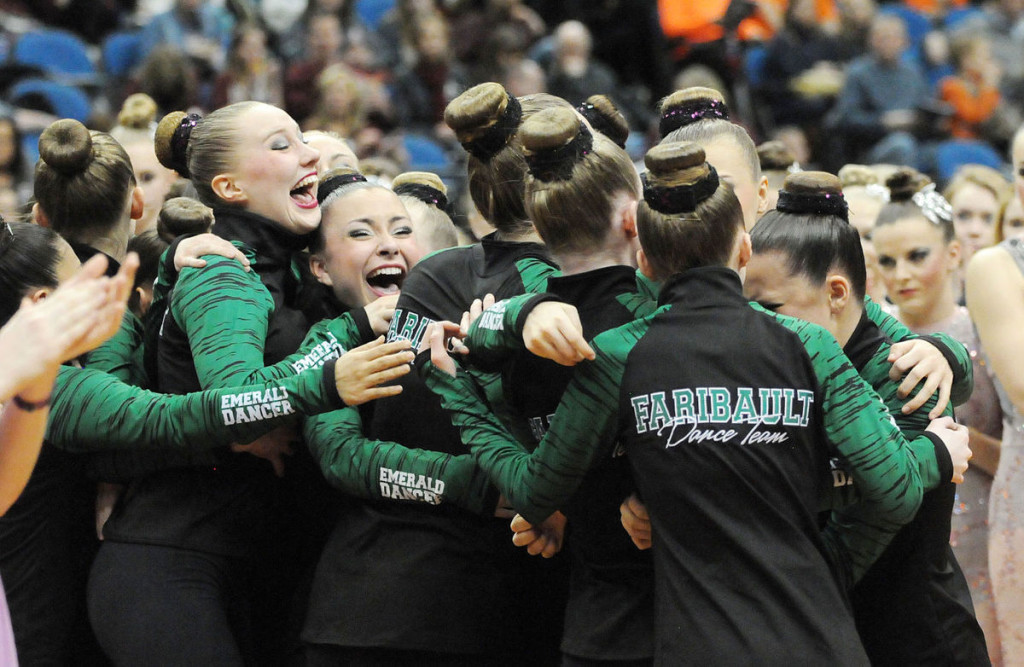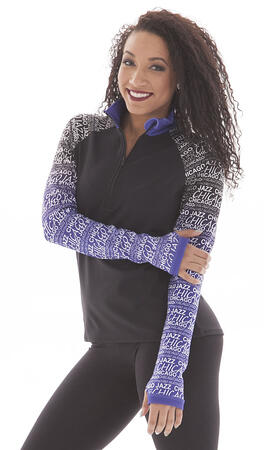 Shown above:
Image 1: Lark Tommie Quarter Zip Jacket shown in 3 colorways and prints. Image 2: Faribault Emeralds customized the Lark Tommie Jacket for their warm-ups. Image 3: Chicago Jazz modified the Lark Tommie jacket with custom lettering
---
3. Skate Mix and Match Practice Outfits
We've seen a couple synchronized skate teams ordering the mix and match look for practice wear recently. Do you remember this look? It's making a comeback with a fresh perspective and face lift for one very good reason: versatility! 3 pieces - a leo, a skirt, and leggings - that can easily be exchanged to create 2 outfits. Top it off with a jacket and that's 3 great styles! Phoenix Synchronized Skating Team rocked the mix and match for their practice apparel this past season, and even personalized it with their team color and logo.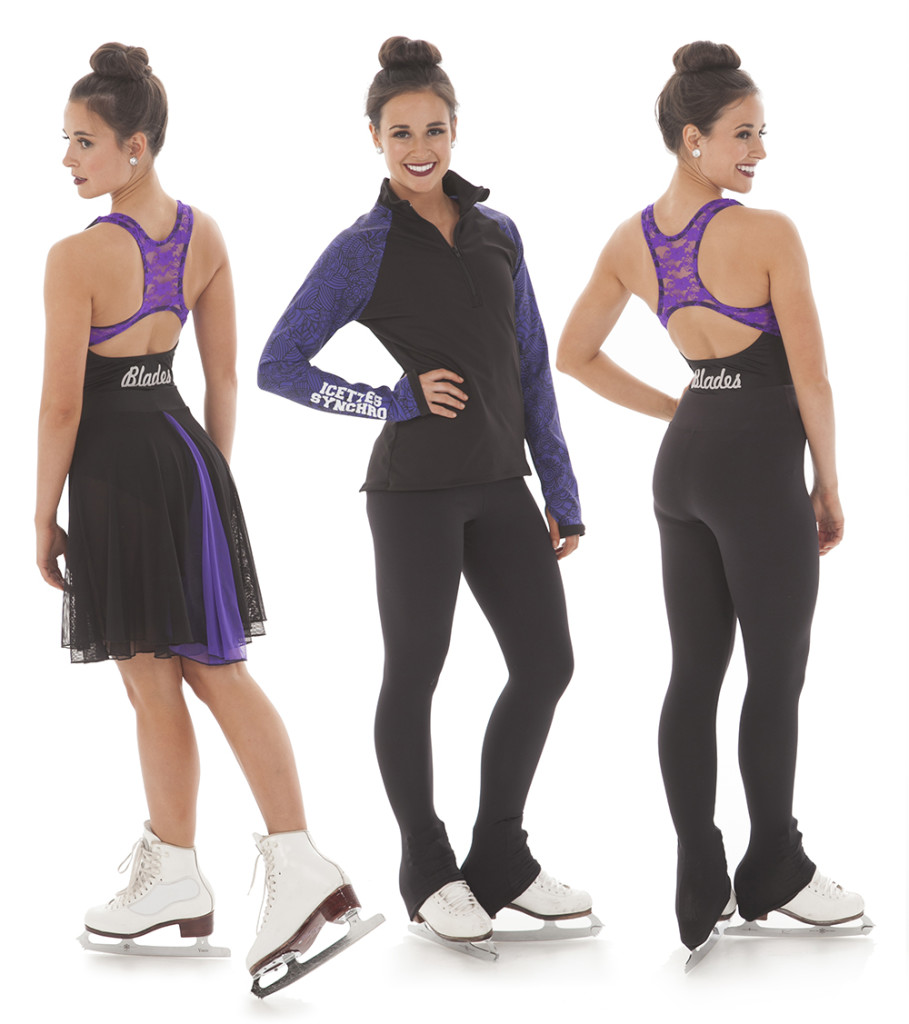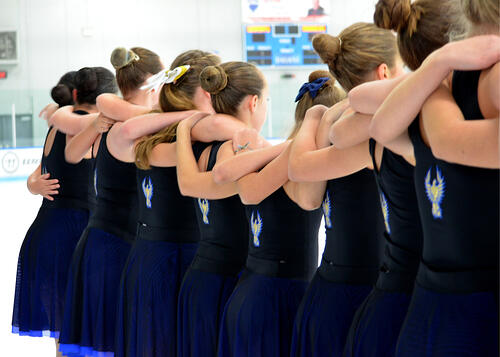 Shown above:
---
4. The Cozy Funnel Neck Pullover
An update on the classic hoodie - our new funnel neck pullovers are like the love child of a hoodie and scarf! The updated neckline gives it that little extra bit of coziness with a modern twist. Looking for a jacket version? The Pathway is a fresh look with an asymmetrical zipper and a cute gathered collar!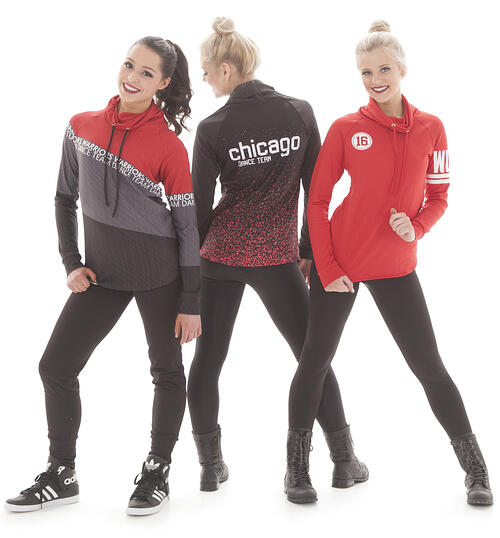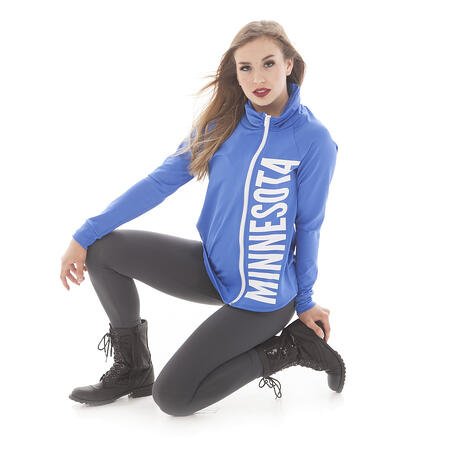 Shown above:
---
5. Sublimated Crop Tops
Branded tank tops are a dance camp essential, but how about showing your team pride on a bra top? Once again, thanks to the magical powers of sublimation, adding your team name, lettering, colors, and patterns to a bra top is super easy! Platinum Dance took their custom logo design, below, and put it on a crop top and leggings to create a cohesive studio look! Check out some of our new styles below, available with built-in lettering options!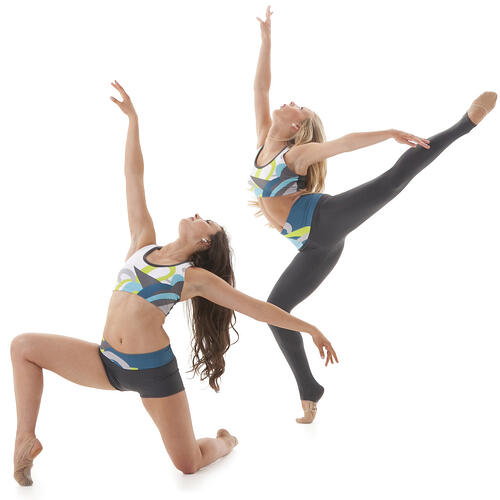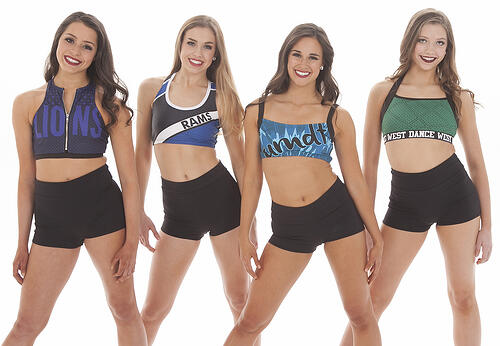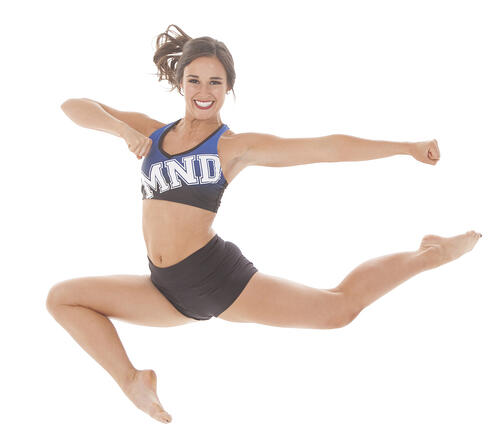 Shown above: Image 1: Custom Practice crop tops, shorts, and leggings for Platinum Dance Studio Image 2: 202-8 Bra, 420-238 Bra, 419-170 Tie Dye Bra, and 420-174 Letter Band Bra Image 3: 420-236 Bra