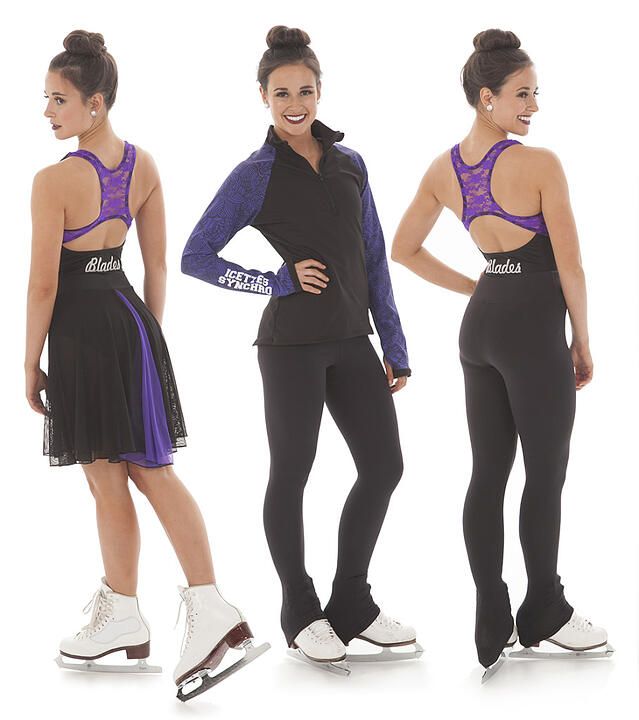 When it comes to synchronized skating practice wear it's easy to get stuck in a rut. Black skate dress, black jacket, embroidered logo. Looking for something new to shake things up? How about trying mix and match pieces instead!?
Use three items – a stand-alone leotard, a detachable skirt, leggings - to create 2 very different looks:
Look #1: A detachable skirt over a leotard has the grace and elegance of a classic skating practice dress look.
Look #2: Leggings over a leotard gives a more streamlined look, emphasizing legwork.
The mix and match trend also makes it easy to create a cohesive off-ice team look as well! Pair leggings with a tank, long sleeve top, or a jacket for an effortless transition from the rink to the street.


Chicago Radiance's stunning leggings, sporting their team name.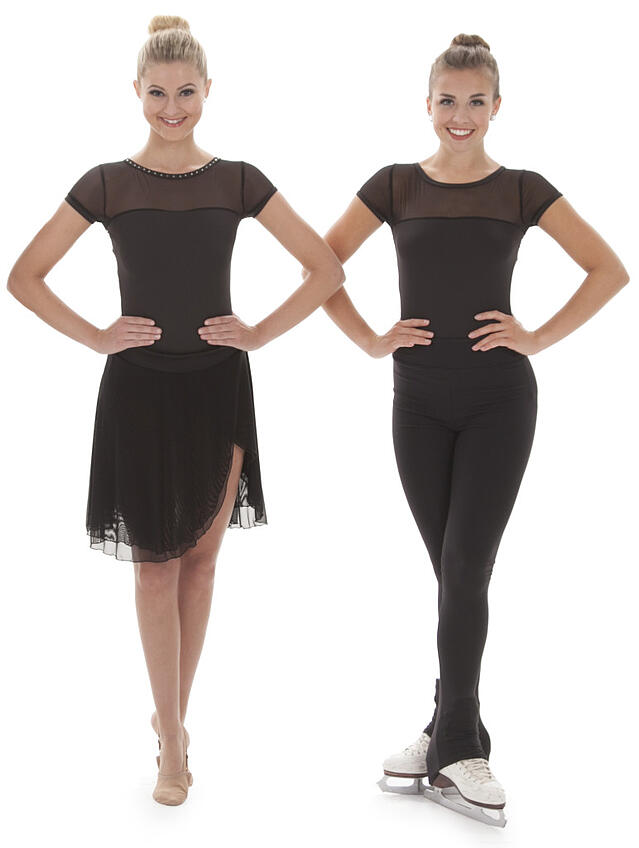 What do you think of this practice wear look? Could you rock it?