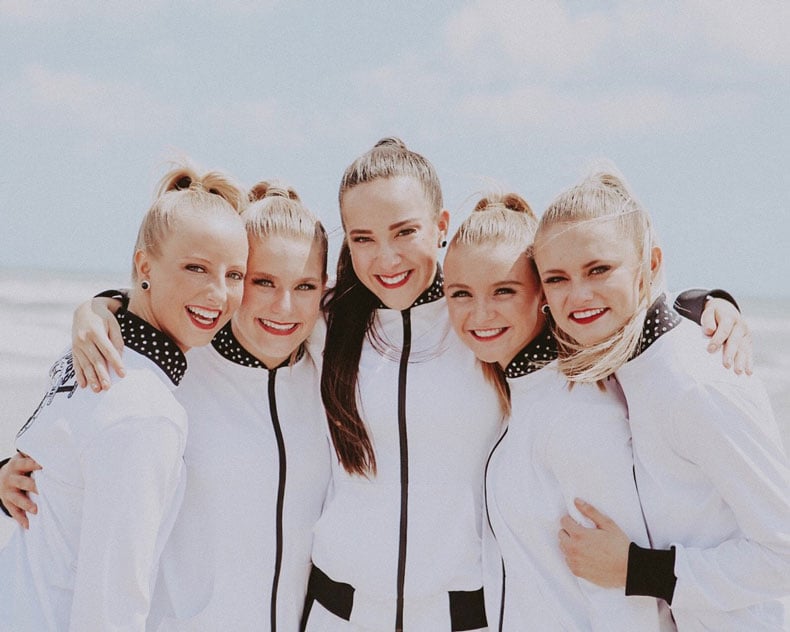 Team: Brigham Young University Cougarettes
Director/Head Coach: Jodi Maxfield
Location: Provo, Utah
Style: Collegiate Dance Team
Brigham Young University's Dance Team Places 2nd at NDA
As we head into the new season, we caught up with Brigham Young University Cougarettes about their second place finish in the hip hop division at the 2018 NDA College Nationals last spring!
The team is familiar with success, claiming an impressive 17 National Championship over the past 21 years. Talk about a dance dynasty! This year, the team won over the crowd and judges with their hip hop routine set to a mashup of songs including Gucci Gang, Look at Me Now, Walk it Out, and many more.
When asked about their outfit inspiration Coach Jodi Maxfield said, "We were inspired by a few well know hip hop crews and wanted something athletic and girly." The team wore an on-trend hip hop look: bomber jacket and harem pants. They stood out from the competition by styling the outfit in all white! It's a color choice we don't often see for hip hop, but they wore it well!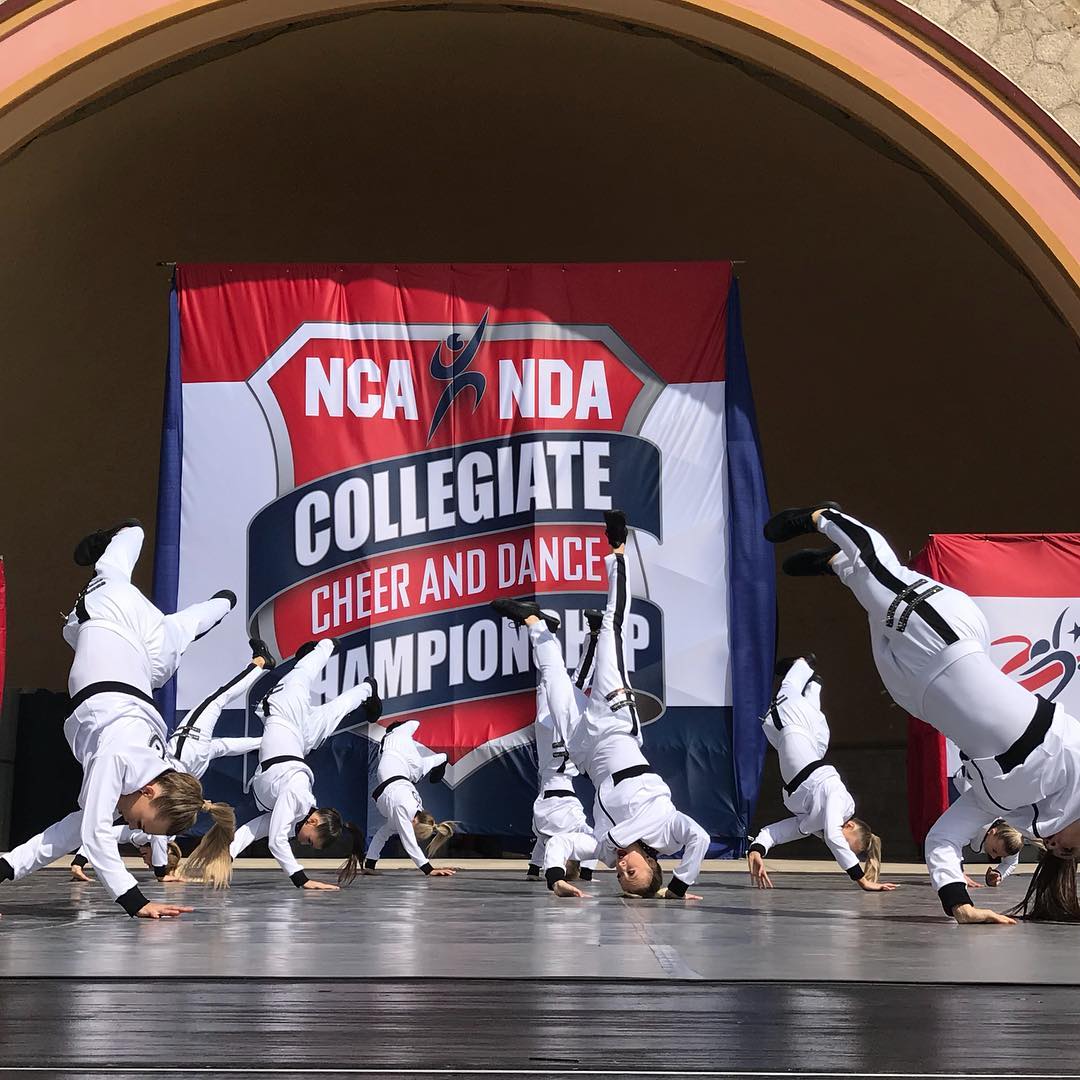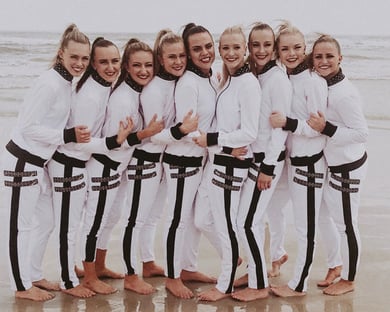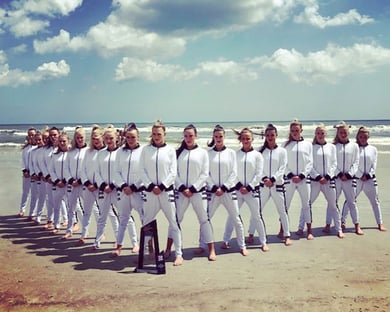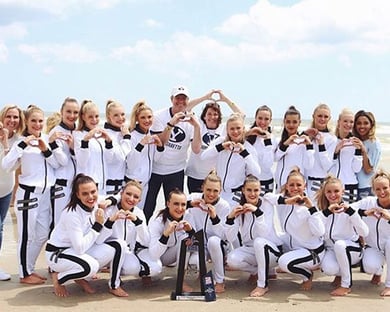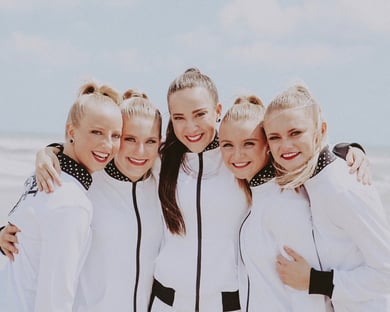 The Cougarettes' Game Day Dresses On the Field
When the Cougarettes aren't dominating the competition on stage they are busy cheering on the BYU Cougars on the sidelines! Check out their custom game day dresses in the pictures below!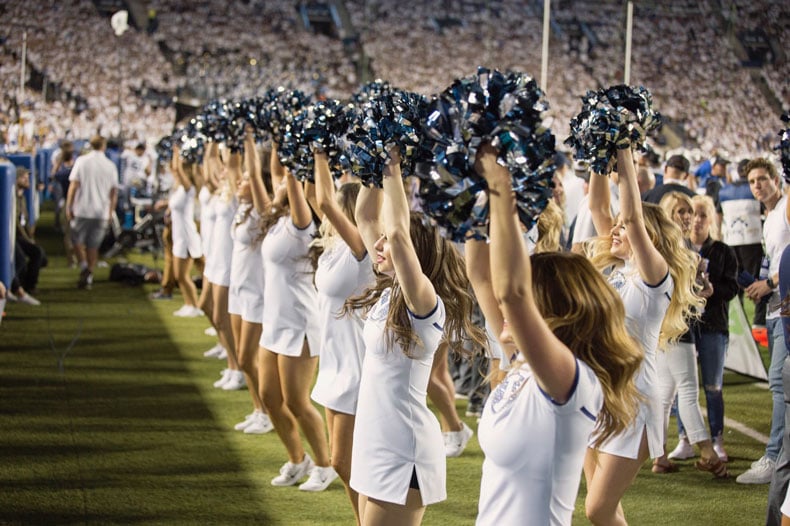 Team Spotlight Q & A
What makes your team/group unique?
We are a faith based school and we love sharing our extensive dance training in Hip Hop as well as Jazz.
What is your favorite fan memory, or what are you most excited for this season?
Stepping on stage as a team is something we'll never forget!
What was your team's biggest challenge/opportunity this season?
Trying to balance the many responsibilities and performance opportunities we've had this year.
---