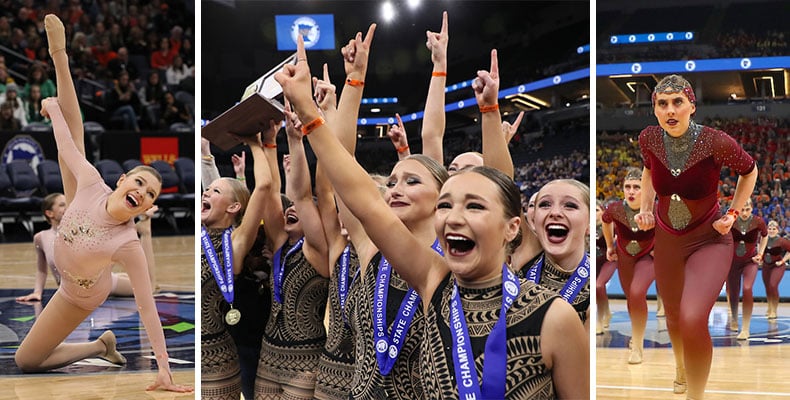 The Minnesota State High School Dance Team Tournament was February 15-16th this year, and not too far from us at the Target Center in Minneapolis!
We had the incredible honor of dressing some of the talented teams that competed this year, and boy did they look amazing! From Totino Grace's Bohemian Rhapsody jazz look to Spring Lake Park's Mardi Gras high kick rendition, we loved helping these routines come to life with outfits that enveloped their theme!
Check out the some of the teams we were lucky enough to help create their very own #LineUpLook.
Aitkin - High Kick
Anoka - High Kick
Austin - Jazz
Bagley - Hick Kick
Benilde St. Margaret's - Jazz
Benilde St. Margaret's - High Kick
BOLD - Jazz
Chaska - High Kick
Faribault - High Kick
Henry Sibley - High Kick
Hutchinson - High Kick
Lakeville North - Jazz

Lakeville North - Jazz
LQPV-DB - High Kick

LQPV-DB - Jazz
Maple Grove - High Kick
Marshall School, Duluth - Jazz
Mound Westonka - Jazz
Mounds View - Jazz
Orono - High Kick
Prior Lake - Jazz
Simley - High Kick
Spring Lake Park - Jazz
Spring Lake Park - High Kick
St. Charles - High Kick
St. Cloud Cathedral - Jazz
St. Cloud Cathedral - High Kick
Totino Grace - Jazz

Totino Grace - High Kick
---