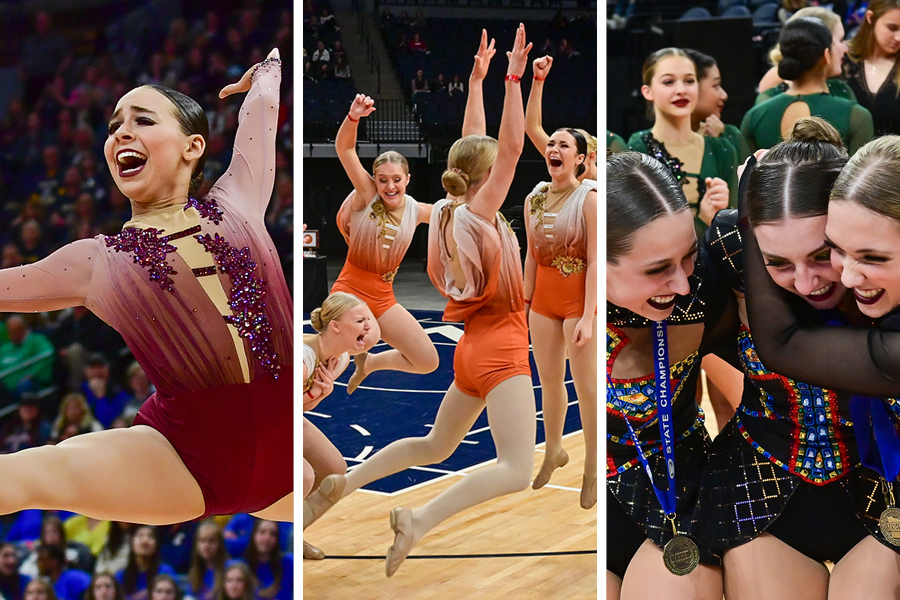 As we do our duty to stay at home, we've been starting to feel nostalgic. A plethora of social media challenges means plenty of throwback images to revel in! Recently, we've been taking a look back at this past season and reliving some of our own favorite highlights!
The Minnesota State High School League (MSHSL) Dance Team championship, held last February, is always our favorite high school competition of the year. So many of our local teams competing in our own back yard, and so much shared history! We love that we're able to be a part of your journey in some small way!
The MSHSL recently posted an amazing gallery of photos from the event. With so many great photos to share, it was tough to narrow them down to some of our favorites - but here are 3 priceless photos that exhibit the grace, excitement, energy, and anticipation of the final competition of the season!!
Benilde-St. Margaret's Dance Team - Jazz

Lac Qui Parle Valley Dawson Boyd Shadows Dance Team - Jazz

Totino Grace E'Gals Dance Team - Jazz

Check out the full galleries on MSHSL's website!
---