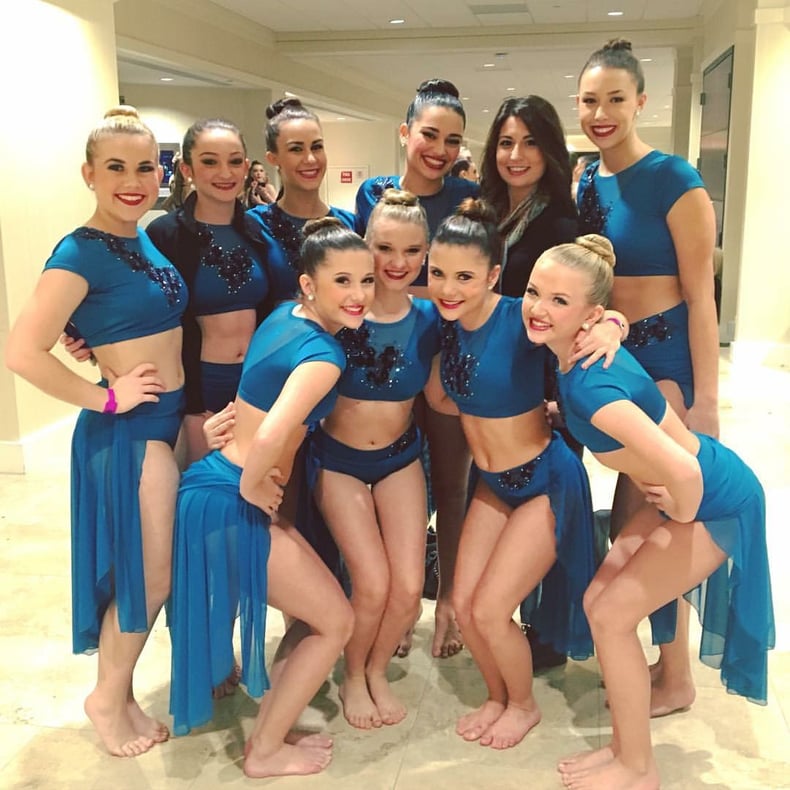 Dance Space's Lyrical Senior Team
One Team's Strength
The Dance Space studio recently shared with us photos and video of their stunning custom dance costume and lyrical performance at competition! This group's lyrical dance titled "My Strength" really imbibes the core values of their team: strength and determination. The team endured many injuries and formation changes throughout the year, yet the dancers rose to the challenge, ultimately placing 3rd overall as a Small Group during their season!
The Vision
Christie from Dance Space tells us about how their costume design and dance came about:

"Choreography was created by world renowned choreographer Suzi Taylor from New York City Dance Alliance. Based on Suzi's vision the costume color was chosen. The music demonstrated a powerful yet graceful and fluid theme which drove the color and style that we chose. We specifically ordered the Sous sus skirt and Mika top in teal then embellished with navy appliqués and navy/teal Swarovski stones."
The Dance Space studio brought their costume vision to life by mixing and matching online catalog styles and adding applique and rhinestone embellishments to create their own unique style.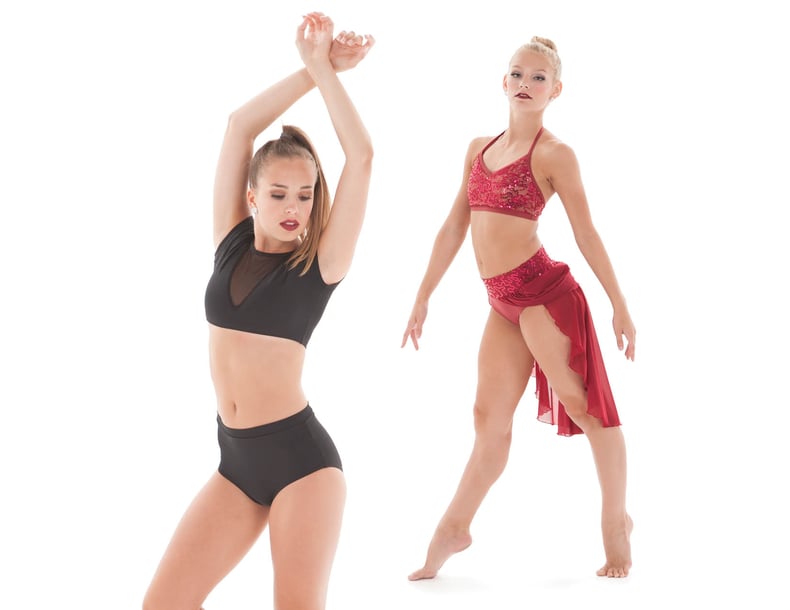 Dance space modified two online lyrical dance costume styles: Mika Top (left) and Sous Sus Skirt (right)
A Promising Future
What makes them unique? They LOVE dancing as a team and bringing so many different personalities, types of talent, and energy to the stage!
Although they will only be a team of six next year, they have already organized their choreography! Suzi Taylor is again working on their lyrical dance, and Andy Pellick on their jazz dance, both choreographers hailing from New York City Dance Alliance. Good luck girls!!!
Check out their dance "My Strength" right here:
Director: Andrew Currie and Video by: Chris Hiser
---