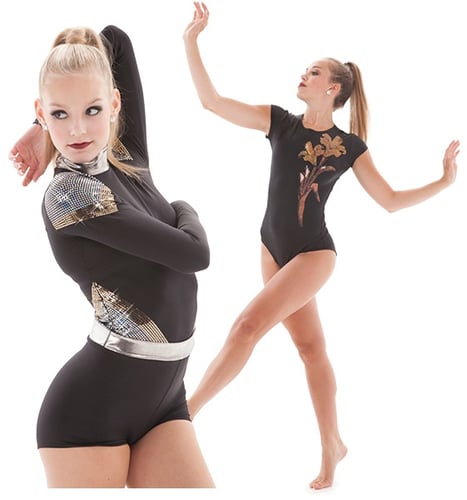 When it comes to dance costumes, there's one ingredient that is pretty universal: sparkle. Best way to add a little glitz and shine is with rhinestones, but paying your costume company to apply rhinestones can become a costly expense. If you are on a budget like most teams, here are four great ways to get a sparkly dance costume that won't break the bank!
1. Rhinestone It Yourself
The best way to save a few dollars with rhinestones is to do it yourself! Avoid expensive labor charges and tackle this DIY project with the rest of your team. Buy the stones, design your pattern and make a night of it! It's definitely easy to learn and many hands make light work.

Check out these How to Rhinestone tutorials to get started: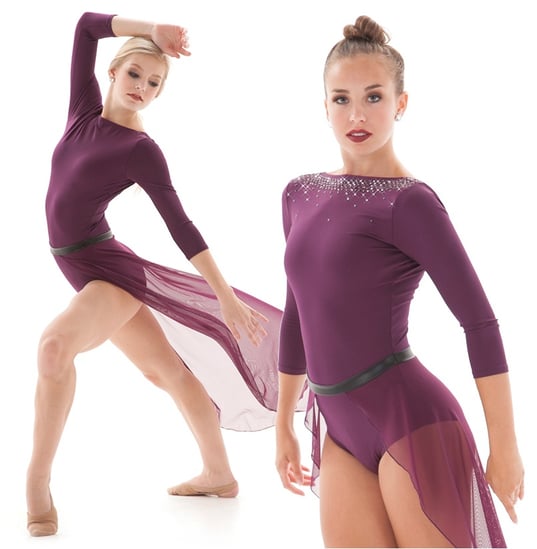 Style Octavia Half Skirt is transformed with the addition of rhinestones!
2. Upgrade to a Sparkly Fabric
Rhinestones are one great way to bling out your dance costume, but they're not the only option! Substitute a solid fabric for a sequin encrusted fabric for all-over sparkle at a cheaper price point. Shiny fabrics like holograms and foils can also give a metallic sheen, adding more stage presence.
The dress below is shown on the left in gold Zsa Zsa (a sequin encrusted fabric) and Fog Mesh (a mesh with a metallic sheen), which has a little more pizzaz than the same dress in solid fabrics on the right!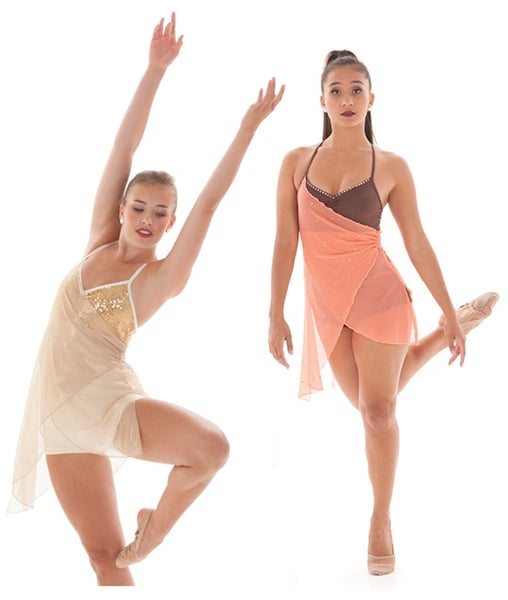 3. Add Your Own Applique
Another way to add a little sparkle on a budget is to accessorize with appliques. A simple costume can be made into a true stunner by adding hand sewn appliques yourself! There are many beaded, sequin, and rhinestone applique options available online. Perfect for a feminine touch and extra texture.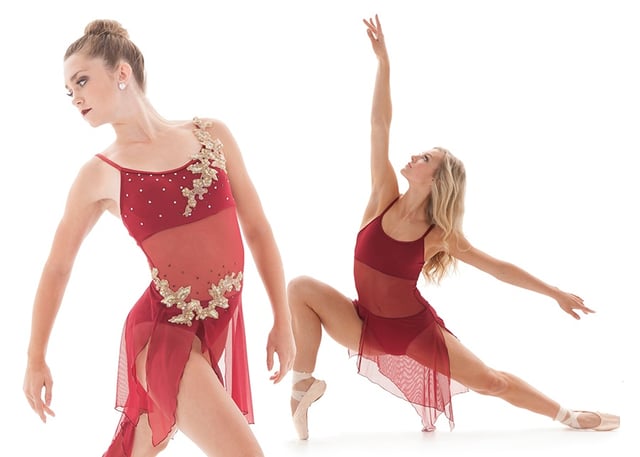 4. Consider Heat Transfer Sequins
A new approach to sparkle is to go graphic! New technologies in sequin application allow you to create patterns and design with threadless sequins, which are heat set to your garment. Added bonus - it's cheaper than rhinestones, while still maintaining shine at a distance! Many dance costume companies now have options for adding sequin designs, or you can buy pre-made sequin transfer designs online and iron on yourself.
A few application ideas to kick start your imagination:
Flowers
Chains
A waterfall or burst
Repeating geometric or organic patterns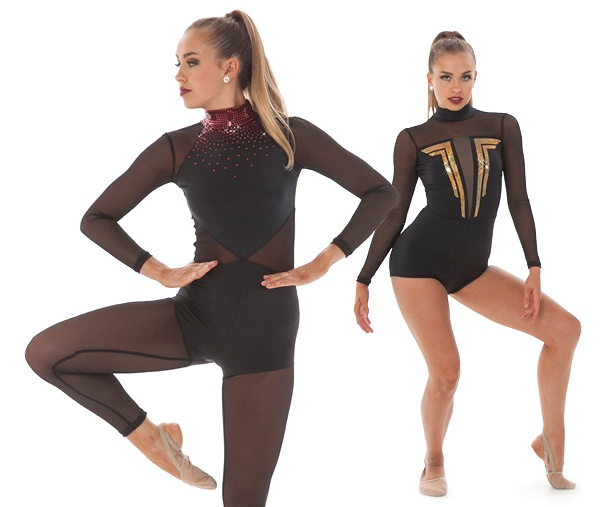 So there you have it - 4 easy ways to add sparkle to your dance costume on a budget! How will your team add sparkle?
---
For more tips on how to create your perfect look without breaking the bank... check out our new Budget Tips Guide!