When it comes to photoshoots, it's hard not to be in awe of our models - their flexibility, technique, and artistry never fails to impress us! But we were a little thunderstruck last year when we heard that on of our models, Emy Urdahl was selected as Tremaine's 2021 Senior Dancer of the Year!
Emy just finished her senior year at Dance Arts Centre in Chanhassen, Minnesota, accomplished studio in our back yard that holds a special place in our hearts (it's home for our Choreographers, Pam and Mollie). We've been lucky enough to work with her for a few years. She came to us through a model call audition, and actually started her first shoot with us as a last minute replacement - how lucky for us!
We chatted with Emy about her experience this year in the convention world, and what her plans are for the future. Check out the Q & A below!


How long have you been dancing at Dance Arts Centre? Have you trained in any other programs?
I have been training at Dance Arts Centre since I was two years old, so this year marked my sixteenth year at the studio. I did recreational dance for two years, and have been doing competition dance for the other fourteen years. I have participated in a few different Joffrey Ballet School summer intensives over the years as well. I attended the Joffrey Los Angeles contemporary intensive for one week in 2015, the Joffrey South contemporary intensive for two weeks in 2016, and for three weeks in 2017.
This year I was so fortunate to have been selected as the Senior Female Dancer of the Year (DOTY) for the Tremaine Dance Conventions and Competitions. Being DOTY has allowed me to travel to the Tremaine Conventions to train with and learn from the amazing Tremaine faculty.
What was your favorite part of this past year as Dancer of the Year?
My favorite part of getting to be DOTY was learning from the talented faculty at Tremaine in such an amazing environment. At Tremaine, there is such a strong sense of encouragement and love from all of the teachers and other dancers who attend. It is so cool to dance with people who are there to cheer you on, and help you grow into a better dancer. It was also such a gift to be able to go to the Tremaine events when Minnesota was on a youth sports lockdown during COVID.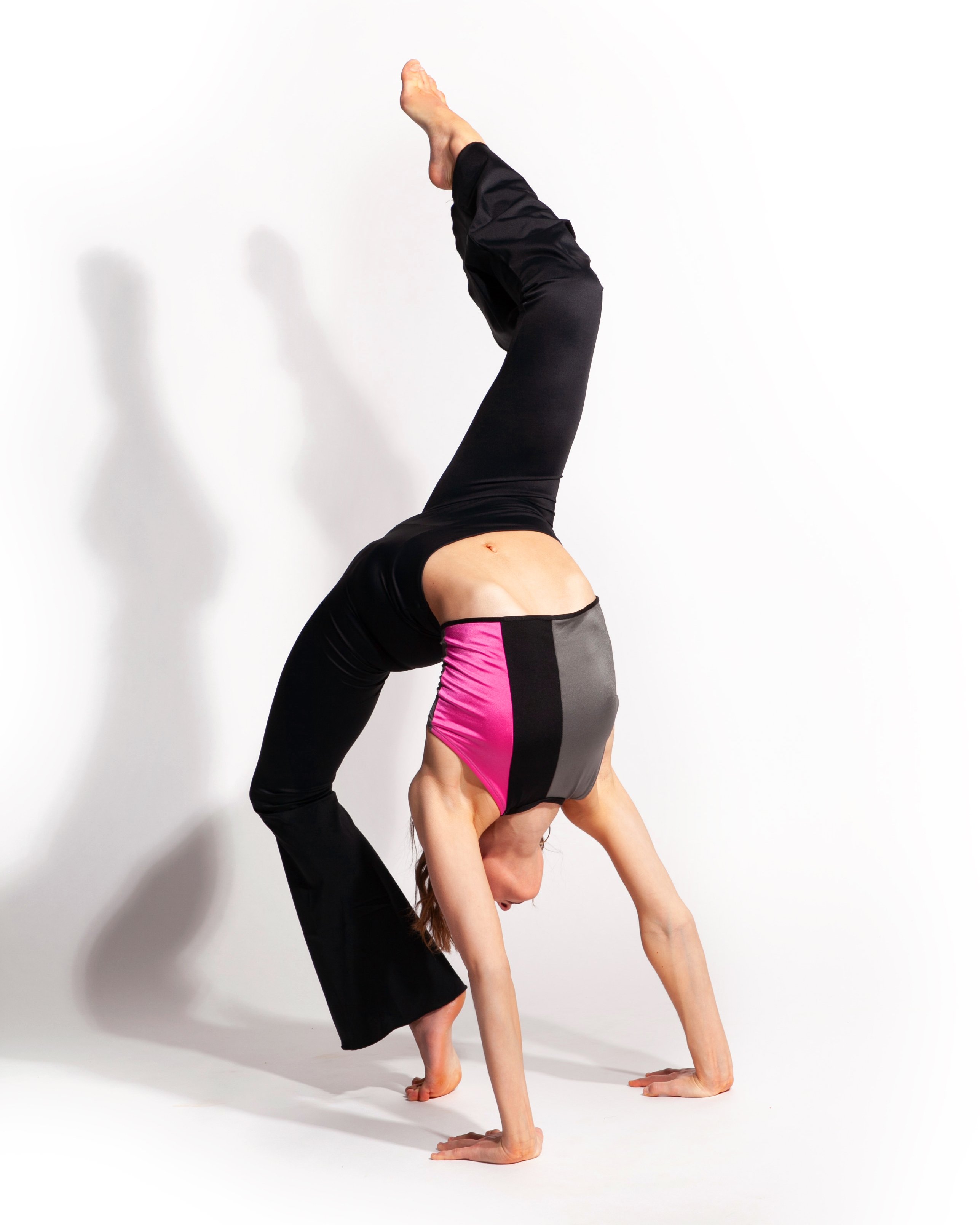 What are your plans for the future? Do you plan to keep dance in your life?
Next year I will be attending Fordham University in New York City. At Fordham, I will be a part of the Ailey/Fordham BFA Program. This program allows me to train at the Alvin Ailey American Dance Theater pursuing my BFA in Dance, while also taking classes at Fordham University.
My goals as a dancer are to obtain a spot in a contemporary dance company for many years, but to eventually return to school to earn my PhD in Dance and become a college dance professor. I have been lucky enough to learn from instructors who constantly nurture and inspire me to become the best dancer that I can be. This is exactly what I want to do in my future; I want to inspire dancers to love the craft as much as I have grown to love it. I want to give back to the dance community that has already given so much to me.
What's one thing you wish you would've known as a young dancer, or what advice can you give to an aspiring dancer?
My advice for younger dancers is to take advantage of every opportunity that is given to them, and to seek out information and opportunities. Try to take as many extra classes as you can to expand who you are as a dancer. I wouldn't be the dancer that I am today without stepping outside of my comfort zone and trying new things. If something scares you, just try it anyways, it might just open up doors for you that you didn't even realize were possible.
Dancer:

Emy Urdahl, Tremaine's Senior Female Dancer of the Year, 2021


Choreography:

Mollie Sylvestre


Music:

Withering Away


Costume: Emy Top

&

Tigre Briefs

---