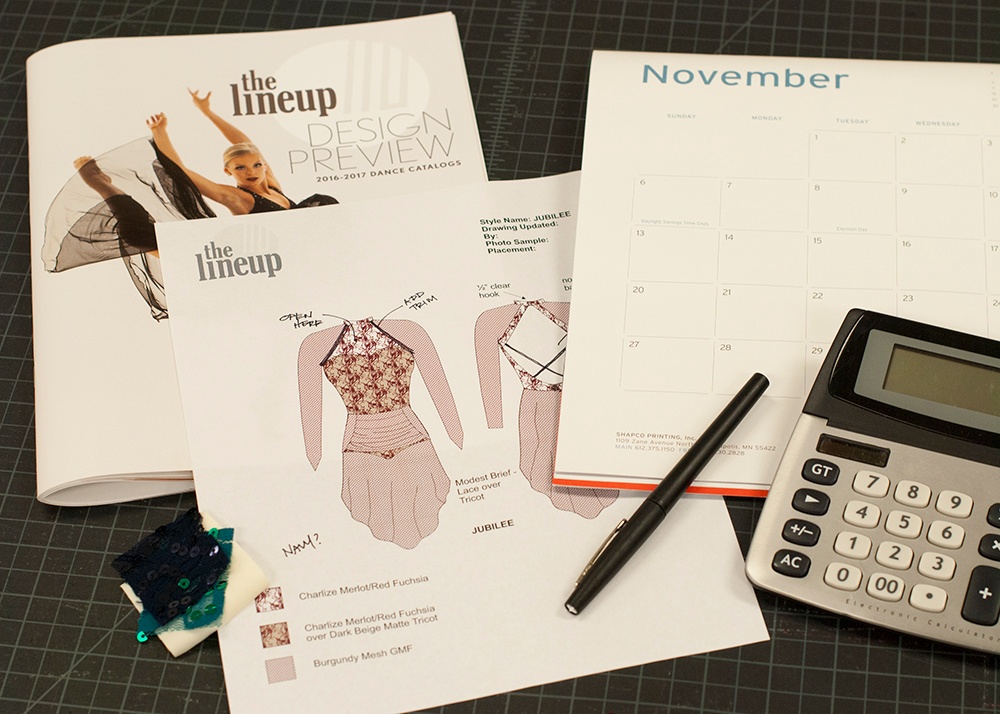 We've asked some of our coaching friends to share their unique insights with you for this new series: EXPERT COACHING TIPS. In case you missed it, last week we talked about how to create the best practice!
This week, we're talking about planning for the season. We know that coaching a dance team involves A LOT of coordination and details. From tryouts to practices to designing costumes... there's a ton to keep track of and get organized. To help, see what these expert dance team coaches had to say about staying on top of planning!
WHAT ARE YOUR TIPS FOR PLANNING?
1. Break Up Your Planning Into Modules
"I break everything up into large projects and try to stay 2 months ahead of each. For example, auditions are typically in July so I start my heavy planning in early May. Next is my calendar, I shoot this in September so I try to start in late June or July. Our season starts in October so we begin practices in August. I try to make everything cyclical and I'm able to always stay ahead and not fall behind."

– Derric Whitfield - Washington Wizard Girls
2. Your Talent Will Influence Your Planning
"Our planning for the following season does happen throughout the year. There are things as you go on, you say 'I might change this,' or 'we might add this for the following year.'

But, most of the time we do try and wait until the conclusion of auditions so we can really see what specific talent we've got. If you have an individual that has a specific skill set that you want to use for the next year, it's really hard to make that planning happen before you know who's on your squad."

– Alysia Ulfers - University of St. Thomas Dance Team
"It all starts with auditions! My view and plan for the year is really based on the amazing talent the team brings in from year to year, once the team has been chosen. From there I start to plan out my objectives that I want to set for the team. I meet with the officers and we all work together to form our goals.

From ordering uniforms, to keeping up with social media posts, and all the little things in-between, it surely keeps me busy. Before you know it, our team is together for the first time in New Orleans for camps and then football season kicks off and I hit the ground running! It's a process that doesn't stop but I LOVE IT!"

– Ashley Iserman - Tulane University Shockwave Dance Team

3. Use Your Resources
"I'm always pinning or saving clips of celebrity dresses or fashion for costume design concepts - whether it's for color combinations or different cut-outs or necklines, etc. to inspire me with the design process once I've found my music. I'll pull out pages of fashion magazines as the seasons new 'color trends' come out to see if those color concepts will fit with my song. Once I find some ideas I really like, I start sketching designs and listening to the music repeatedly to try to visualize what I want the performance story to look like."

– Kristi Hogan - Mukwonago High School Dance Team
4. Use Technology to Your Team's Advantage
"We have implemented a system in which we keep a Google Doc and use video links of all of our choreography. Every time I teach a new dance, we get one video with counts and one with music. This allows the dancers to practice on their own and have the material ready to set and clean for performances at the following practice. With this, our practice times are shorter, and we are much more efficient in practice. As a result of having the video and the dancers being disciplined and doing their part, they are more comfortable with choreography on game day and are able to perform at a higher level."

– Derric Whitfield - Washington Wizard Girls
5. Start Early
"We begin planning our season the bus ride home from state the prior season. We usually spend some nights in the coaches basement, jamming to music with pizza until we choose the perfect song."

– Heidi Shimon - Hudson High School Dance Team


"Typically, before my current season even comes to a close, I am moving onto ideas and thoughts for the following season. Tryout dates, summer practice dates, camps, fundraising. I like to have a skeleton set of competition dates at my spring tryout meeting so parents and athletes have a 'save the date' as soon as possible."

– Kim Chick - Duluth East High School Dance Team


"I start planning for our upcoming season during the last few months of our current season. I try to estimate how many dancers I might have on the team, how many might be returning or how many will be newbies, what we will need to focus on, will it be a building season or will it be a strong season, what we will do for camps, what we will do for choreography. I like to have a plan laid out for the dancers before tryouts so that they know exactly what the time and financial commitment will be for the upcoming season."
– Tina Wilhm - North Iowa Area Community College
"I pretty much start planning for the next season as soon as one ends! I love to get the early bird deals to save money and it helps to get routines planned out in advance for summer camps."
– Beth DeBruin - Little Chute High School Dance Team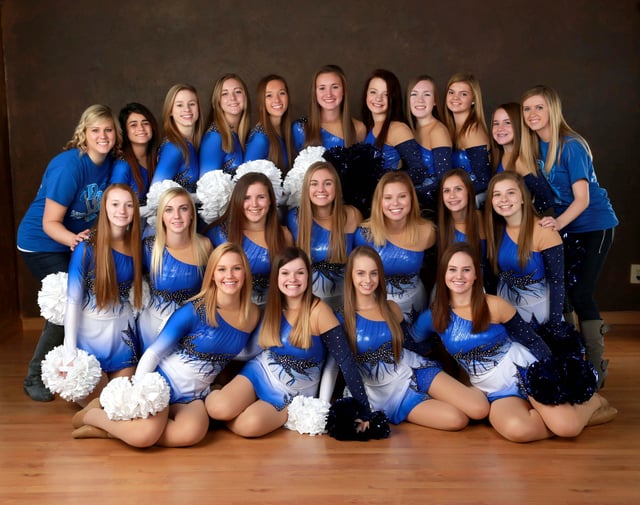 Little Chute High School Dance Team and their coaches.
6. Working With a Choreographer Adds to Collaboration
"The theme for each of our performances each year comes from our choreographers. We've been really blessed to have a lot of talent in that regard and they've been great about working with us. That collaboration and coming up with a theme each year has been great. The inspiration really comes from our girls. Our choreographers are so talented that they have the ability to come with a plan, but not such a specific plan, to where they can really cater to our specific needs and talent."

– Alysia Ulfers - University of St. Thomas Dance Team
Coaches - How do YOU plan for the upcoming season?! Comment below!
---