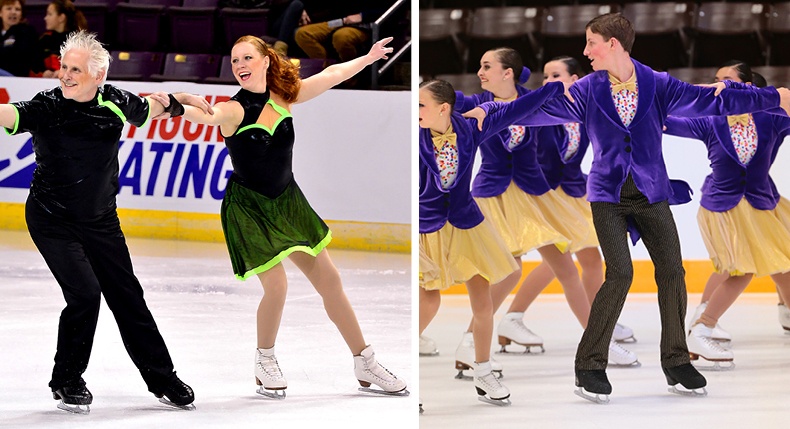 It can be a challenge to coordinate costumes when you have just one or two male members on a dance or skating team. Where do I start? What should he wear? How can I get his costume to look appropriate but also blend well with the team?
If this sounds like you, read on for 3 tips to help you design your next men's or boy's dancewear or skating costume!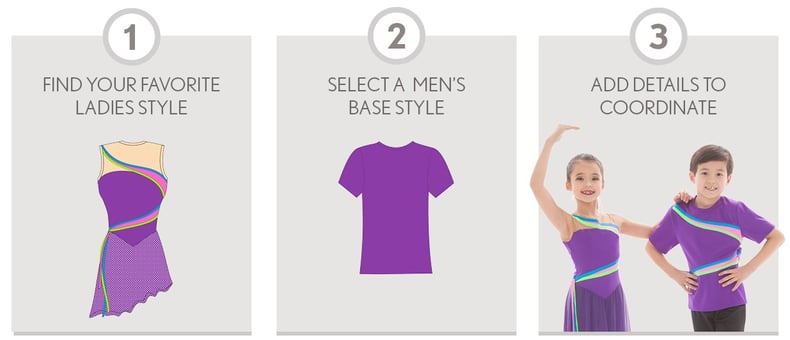 1. Find Your Favorite Ladies Style
Seems obvious enough, but the best place to start is with the rest of the team. Determining the ladies style first will provide better design direction for the menswear.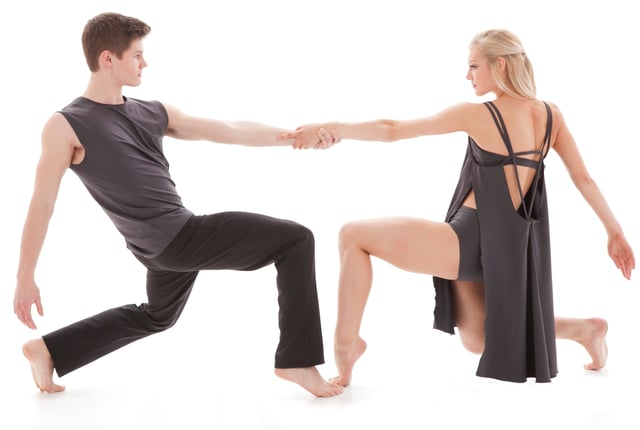 2. Select a Men's Base Style
Determine your male dancer or skater's comfort level. Some men are comfortable with an open shirt, while others want to be covered up. Some male skaters prefer more of bodysuit fit to help keep their costume in place, while others would prefer a regular shirt style. Ask your male dancer or skater what he's worn in the past and what has worked best!
Choose a neckline and sleeve length that compliments the female dancers or skaters. If the ladies are wearing long sleeves the guys should too. If the girls have a sweet heart neckline a V-neck boy's top would complement best.
Things to think about:
Unitard vs. two piece

Shirt vs. bodysuit

Arm length

Neckline

3. Add Details to Coordinate
Incorporate design elements from the female dancer's or skater's costumes into the guys' outfits. If female and male performers have similarly designed costumes, it results in a more cohesive performance! If there are style lines in the girls' dresses, similar style lines should be in the guys' tops. All of these sort of details add to the success of an award winning performance!
Examples of design elements:
Color blocking
Trims
Embelishment
Accessories - jackets, vests, gloves, etc.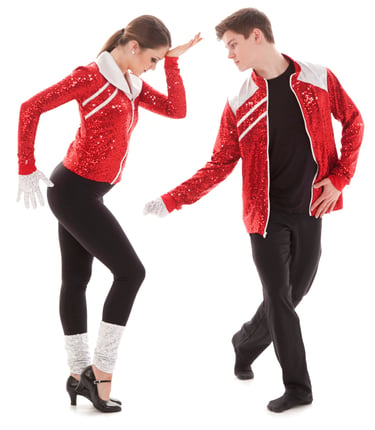 The diagonal stripes, white collar and blocking tied these two Micheal Jackson themed looks together.
Designing a men's or boy's style to compliment your team's look can often be an afterthought. But it doesn't have to be! If you follow these easy tips, custom menswear for dance or synchronized skating will be a breeze! Check more inspiration for men and boys costume examples below!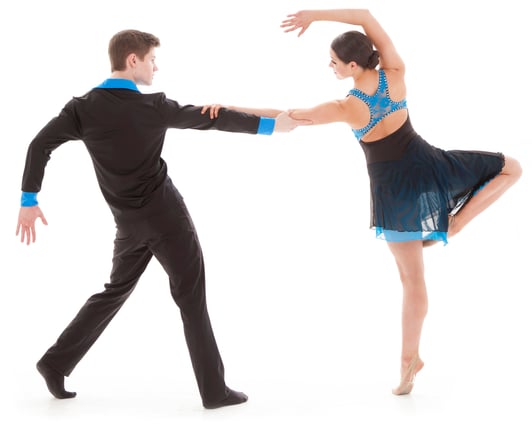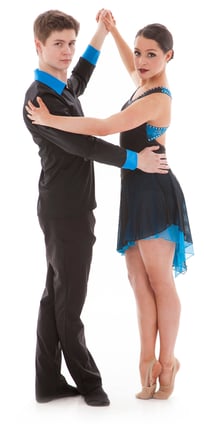 ---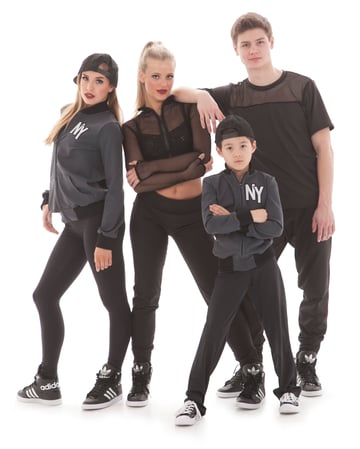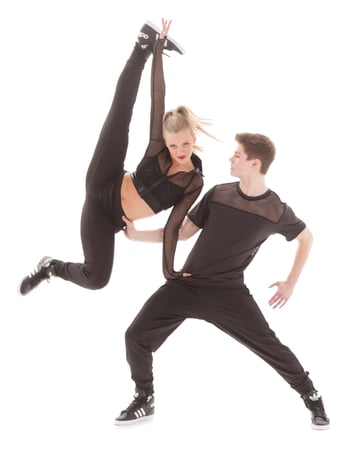 Jackets can easily translate from female to male like the above bomber jackets.
Incorporating the same accent fabric, like the pop mesh examples, right, is another way to get a cohesive look.
---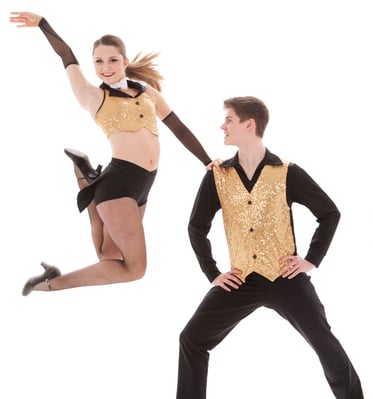 ---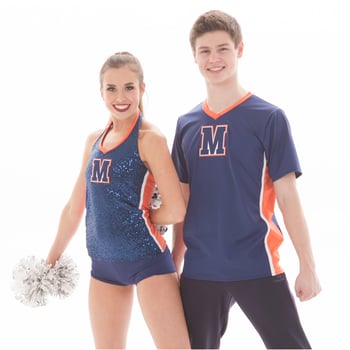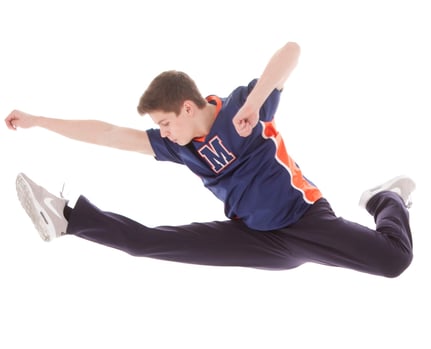 ---