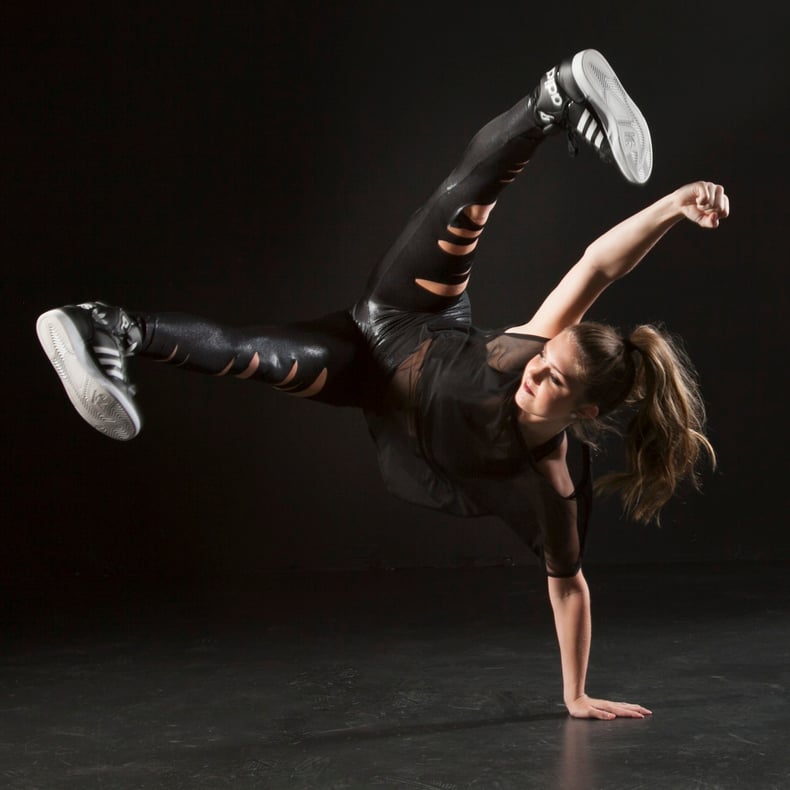 This post was created in collaboration with guest bloggers Anna Miller & Carsen Rowe of TRIBE 99 Choreography. Anna and Carsen have been professionally choreographing high school and college dance teams for 10 years, and are currently preparing for The Dance Combine coming in May 2018!
5 Tips for Your College Dance Team Audition from TRIBE 99
At college dance team auditions, many programs ask their prospective members to do a short freestyle combination that showcases their skills and style. Typically music is provided that has a constant tempo and dancers go one at a time. Each team has their own requirements, but in order to prepare for that section of tryouts, we have put together a few tips on how to make it go seamlessly!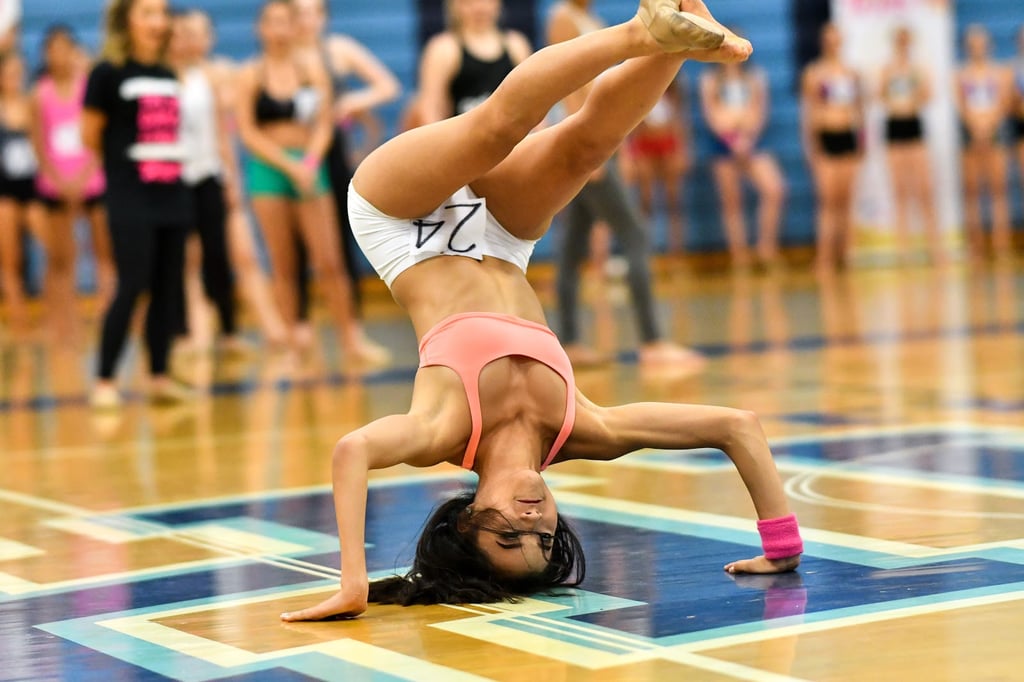 1. Capitalize on YOUR strengths:
Many times dancers at auditions will try to showcase skills or tricks that they aren't confident in, but feel that they need to show to be selected for the team. If anything, play up YOUR strengths. If you are trickster - nail those tricks! If you are a leggy dancer or can turn for days - play that up! If you are a distinctive mover - dance, girl, dance! Show off what you do best and what you can bring to the team.
2. Make your showcase adaptable to ALL styles of music selections:
When you are choreographing, make sure your combination goes to a variety of music selections. Usually you are not given the music selection until you are at the audition. So practice your combo to a few songs. Make sure to change the musicality of your combination to match each individual song as well. Here are a few songs that we recommend trying your combination to:
If your combination works to a variety of styles of music, you should feel confident going into the audition!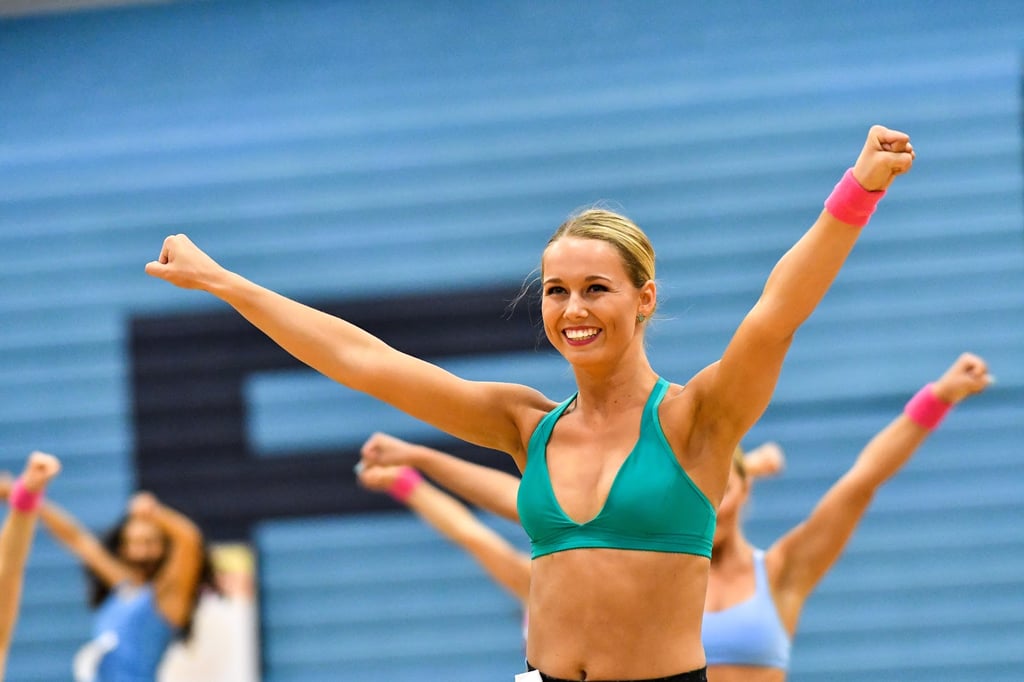 3. Emphasize your individual uniqueness:
Technical elements are an important aspect of being on a college dance team but you should find that balance of skills versus showing your style as a dancer. When you finish, a coach should have a little more insight on your personality and who you are as a dancer. Oftentimes in an audition setting dancers forget this, so it ends up being a compilation of technical elements with NO dancing! Don't look like everyone else, find your niche and own it!
4. Practice:
Dancers feel the most confident when they are prepared, which usually means practicing over and over again. Make sure you have two plans for how you enter and exit. Do you need to dance to the center of the floor or do you run on? Do you have to exit to the right or to the left? Practice these different formats. You'll need to be prepared to adjust your showcase depending on the directions of a specific team's audition. If a skill or move isn't looking great or constantly hitting, alter it so you can execute your showcase.
Practice in your tryout attire to avoid any costume malfunctions. You should feel confident and comfortable in what you wear!
Look good = feel good = dance fabulously….this is a TRIBE saying :D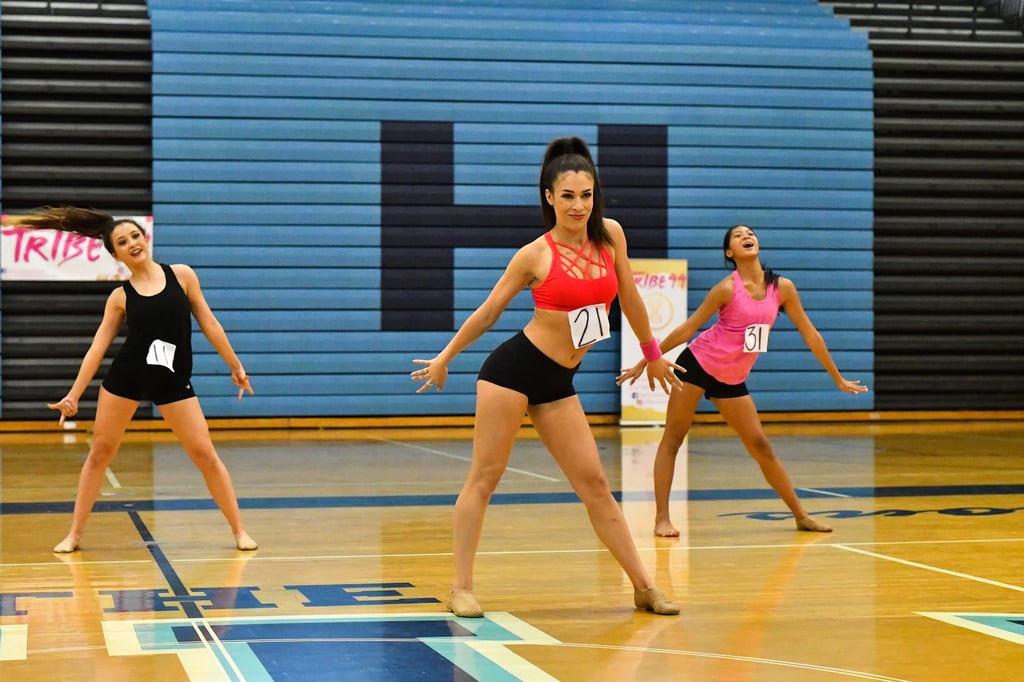 5. Confidence & Passion is KEY:
This may go without saying but when you are doing your individual showcase, it is YOUR time to shine. It doesn't matter if you are an incoming freshman or third year returning veteran, OWN that floor and show why you want to be a part of that team. A confident and passionate dancer is more likely to be chosen verses a skill heavy and self doubting dancer any day.
Walk into your audition with certainty that you belong in that room! Be determined and go after what you want! If you have any questions, feel free to reach out to us! We are always willing to help our TRIBE!
Also - if you are a younger dancer - we highly recommend to attend The Dance Combine. It is a way to effectively prepare for college auditions and we help you with this showcase element. Check out The Dance Combine website for more information! We'd love to see you there!
XO, Anna & Carsen
---
About the Authors:
TRIBE 99 Choreography is owned by Anna Miller & Carsen Rowe. They have been professionally choreographing and teaching since 2008 for dance teams across the country. They are known for their dynamic musicality, creativity and originality. They danced on Eastern Washington Elite All-Stars, the University of Cincinnati Dance Team and Team USA Dance. TRIBE supports and creates a community that is supportive, all-encompassing and artistic. Each TRIBE client is part of a bigger dance community that fosters a deep love of dance. Currently they choreograph for The Ohio State University, Louisiana State University, UNLV, University of Louisville, Farragut High School, Seton High School, Floyd Central High School and Carlsbad to name a few. Carsen and Anna are currently doing a summer tour around the country teaching convention style intensives and hosting The Dance Combine in May 2018. For more information on those two events, visit their website.