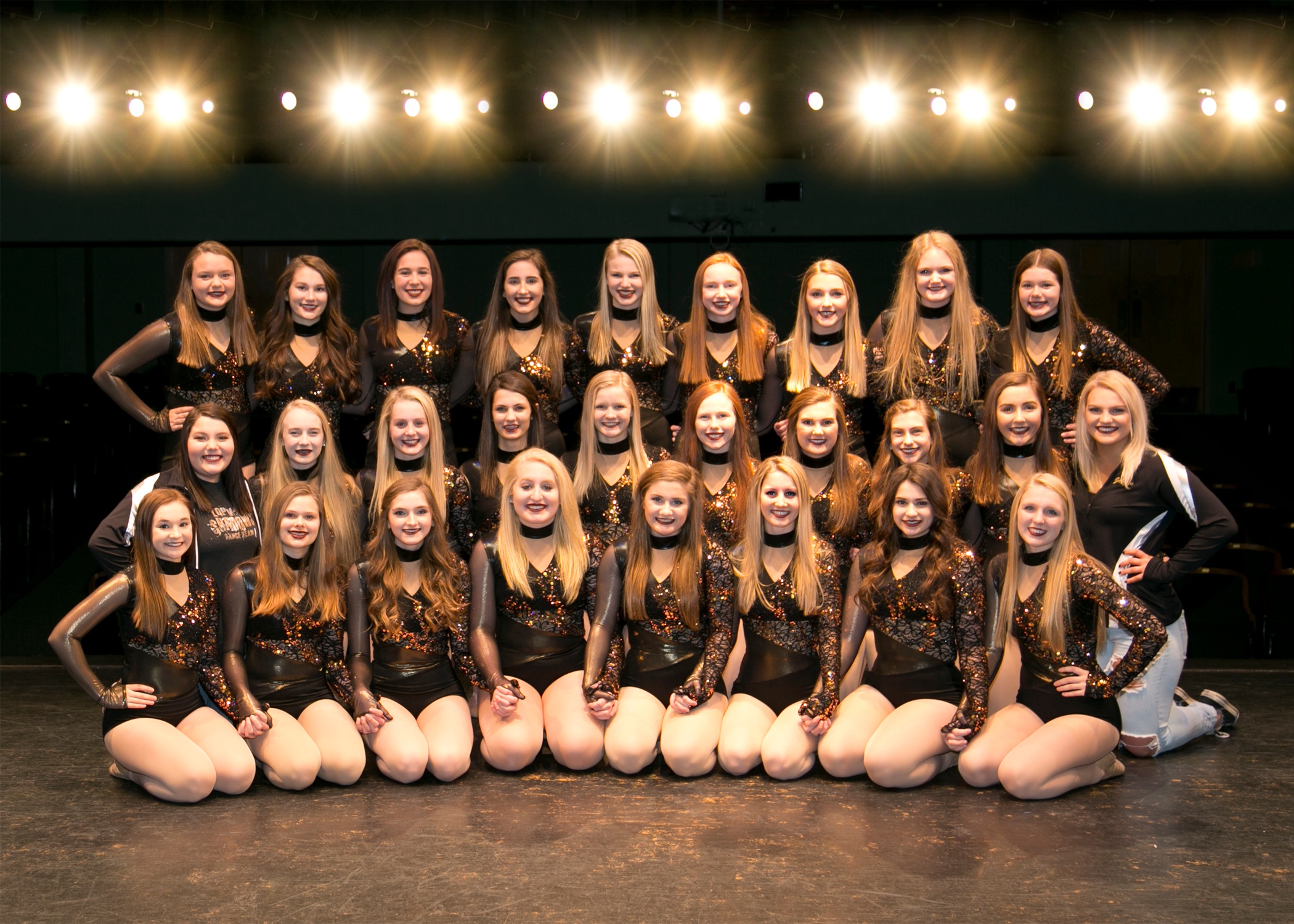 Team: Lac qui Parle Valley High School Dance Team
Director/Head Coach: Lisa Johnson
Location: Madison, MN
Style: High School Dance Team - High Kick
Team Spotlight: Lac qui Parle Valley's Edgy High Kick Leotard
Lac qui Parle Valley (LQPV) Dance Team put it all out on the floor this year, finishing in second place in both Jazz and High Kick at the 2018 Minnesota State Dance Tournament! We talked with Coach Lisa Johnson about their edgy high kick costume.
"We really wanted to do something different than in the past," Lisa told us. The team was also working within their budget and Minnesota's strict costume rules, both of which influenced their costume design. The perfect solution started with the online style Rhiannon, and ended with a few simple changes!
The first modification was changing the unitard into a leotard. "Our budget didn't allow us to do the full body suit that we wanted, but with your help we came up with a replica of our idea with leotard body instead!" Lisa explained. Eliminating the pants not only saved on costs, but gave them very on-trend look.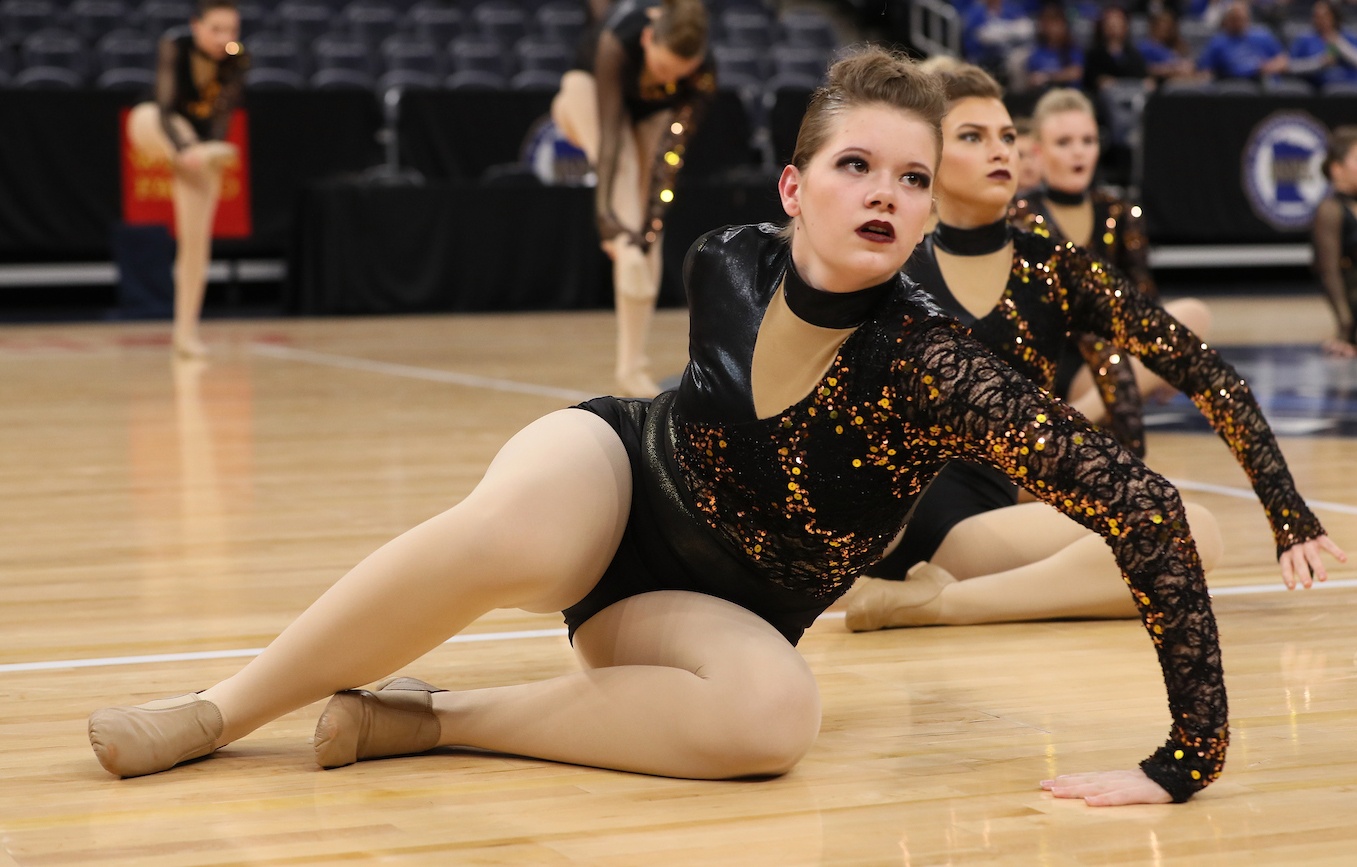 Another simple swap included upgrading one of the fabrics to a multi-dimensional sequin lace. "We wanted school colors (black and gold) and we loved that we could do it with all the different textures of that material," Lisa said.
The final tweak incorporated a few adjustments to meet the modesty rules of the MSHSL: changing the back from a keyhole to a zipper closure, filling in the neckline with nude fabric, and lining the bodice.
In the end, we loved how these easy changes gave them a unique and rule compliant costume! Check out a video of their performance and more Q & A with Lisa below.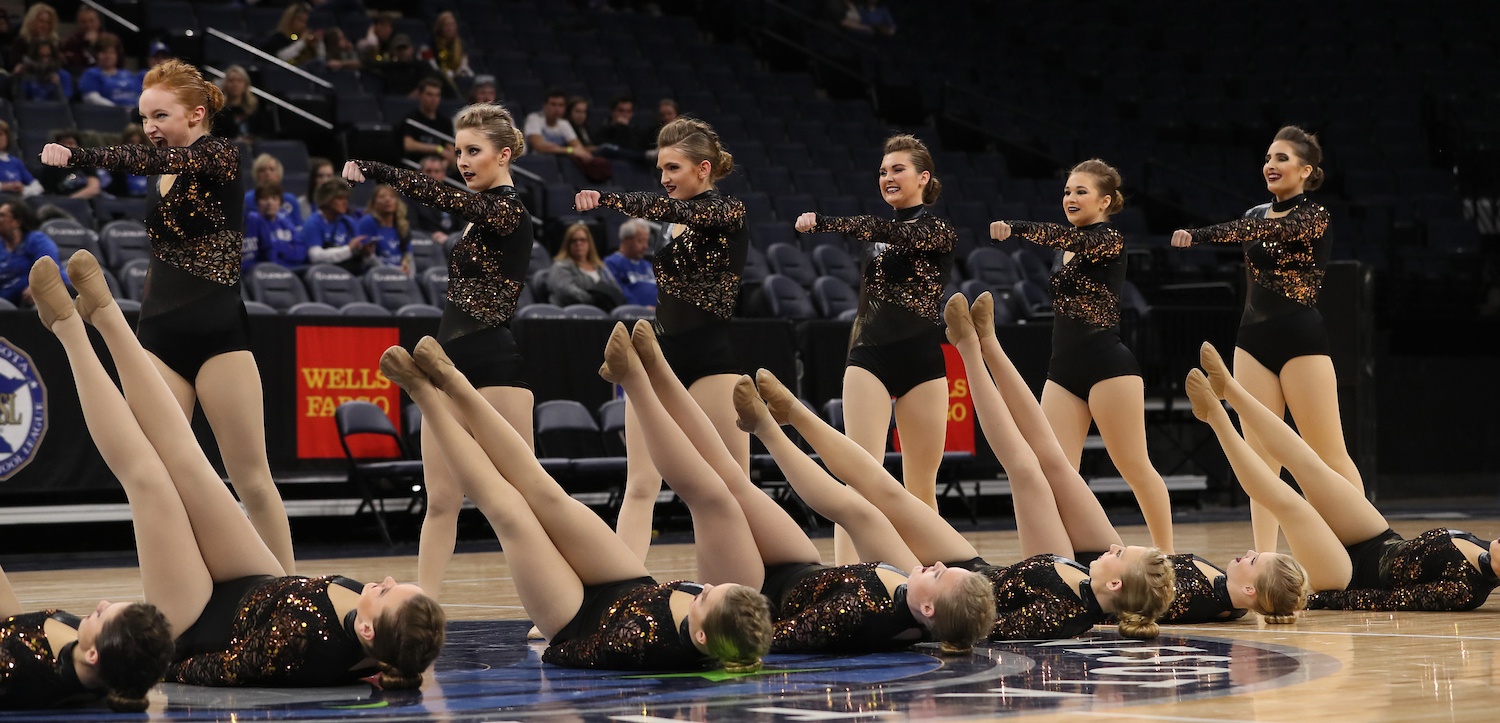 What is your team's competition music?
Diamond Eyes by Shinedown
What makes your team/group unique?
They are the most hard working group I have ever worked with. They will try anything that I ask of them. And they love each other and our team bigger than most!
What is your favorite fan memory, or what are you most excited for this season?
Our favorite memory is most definitely state 2018! It was amazing from start to finish!

---