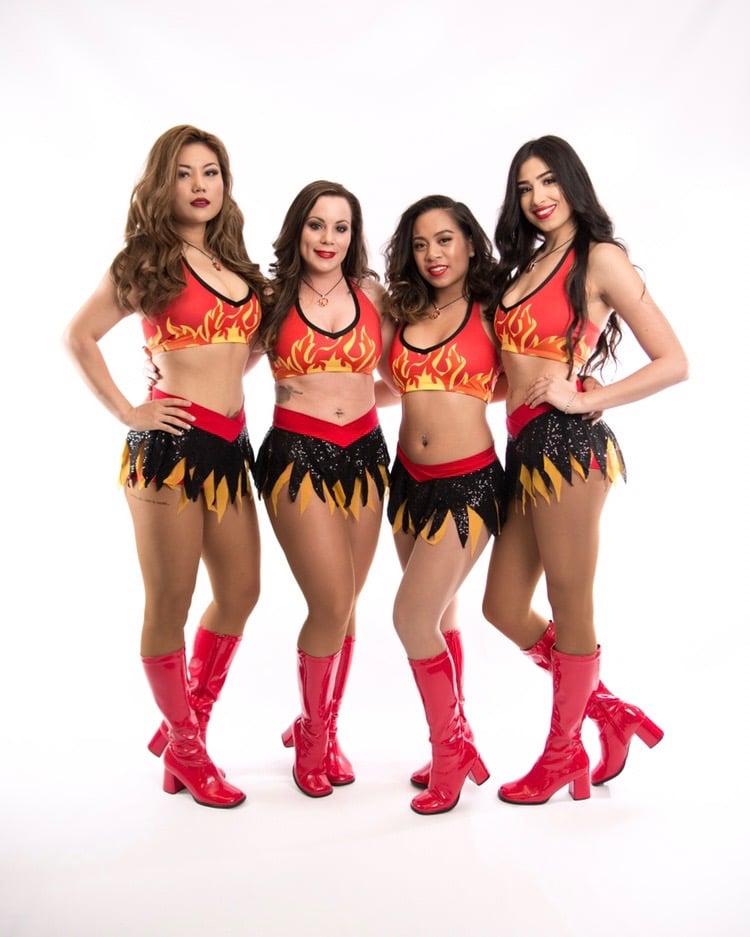 Team: Hunnies Cheerleaders
Owner/ Coach: Christin Cox
Location: Raleigh, North Carolina
Style: Professional
The Hunnies Cheerleaders' Flame Uniforms
The Hunnies Cheerleaders are pretty busy these days. As an independently contracted cheer team, they cheer for three different teams in three different sports in North Carolina: the Capital City Torch arena football team, the Raleigh Firebirds basketball team, and the Fayetteville Marksmen hockey team! They also have a very active community presence, regularly attending charity events in the North Carolina area.
We got a chance to speak to Christin Cox, owner of the Hunnies Cheerleaders, about their uniforms and the look they were trying to achieve. "Our inspiration for the uniforms came from our fire logo. We are women on fire & the uniforms are exciting and alive, like our team!" To get their look, they chose a simple top and added a flame print to spice it up and match their theme. They paired the top with a jagged hem skirt that gives an appearance of flames, further fitting the concept!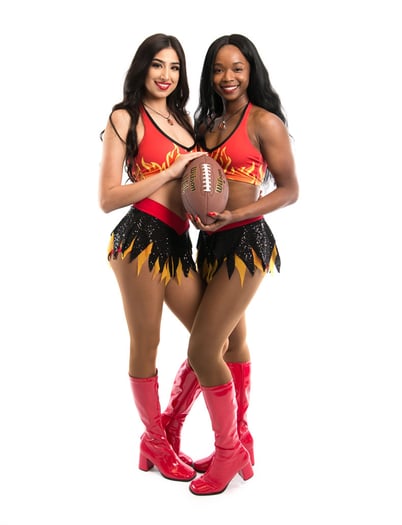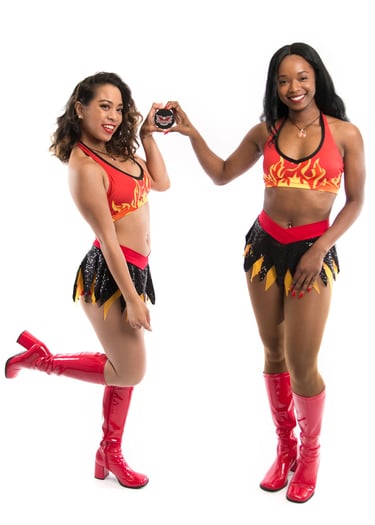 Team Spotlight Q & A
What is your favorite song to perform to?
Cardi B "Drip" is our go to hype music this season! Our Hunnies logo matches the hype!
What makes your team/group unique?
The Hunnies Cheerleaders are unique, because we are an independently contracted team that is signed with hockey, basketball, & arena football. We get to experience the love for multiple sports!
What is your favorite fan memory, or what are you most excited for this season?
One of our favorite memories & something to look forward to each season is dancing with our cheer sisters at All Pro Convention in Atlanta!
What's your team's biggest challenge/opportunity this season?
To date, our biggest challenge was dancing on ice!! Not only is it exciting & fun, but it keeps you on your toes... literally!!!
---