Employee Spotlight: Alexia, Client Services
What do you do at the Line Up?
I'm the Client Services Specialist and I manage a lot of the initial outreach from customers. I also do some of the web order processing and I help many customers become more knowledgeable with web styles, garment fit and potential color options. Additionally I assist clients that would like to use our customization services and connect them with the best fitting Account Manager for their design level.
Why do you love working at The Line Up?
I love that The Line Up values a cohesiveness not only within each department, but in the company as a whole. Because of that we have a family-esque culture with a high importance on teamwork and introspective motivation to ensure we provide quality customer service, beautiful designs and well-made performance apparel. In essence, we all share a common aim to provide you with the best dance, cheer and skate attire around! 😊
What do you like doing outside of work?
I really love to dance! I'm in a dance company here in Minnesota, and I also go to Aerial classes a lot. I really enjoy traveling as well, so I like to do that as much as possible.
What's your favorite #LineUpLook and why?
I really like seeing our Custom Classic and Premier designs come to life. I've seen some beautiful, edgy leotards like the Champagne and Tribal Mesh transformed into intense unitards and flowy dance dresses and I like that those looks that are versatile like that.
What's the best place you've traveled to any why?
Top 3 – South Africa: I did a two month humanitarian trip – the people and the views are incredible. Also, lions. Punta Cana, Dominican Republic – My fiancé proposed to me there.❤ Rome, Italy – The food, the history, the structures. I busked on the streets with my ukulele and Irish Step while backpacking through Europe.
What's something most people don't know about you?
I'm a former pageant queen in the Miss America Organization – I've held the same title twice (Miss Rapid City 2013 & 2015) and I won Miss Congeniality at Miss SD.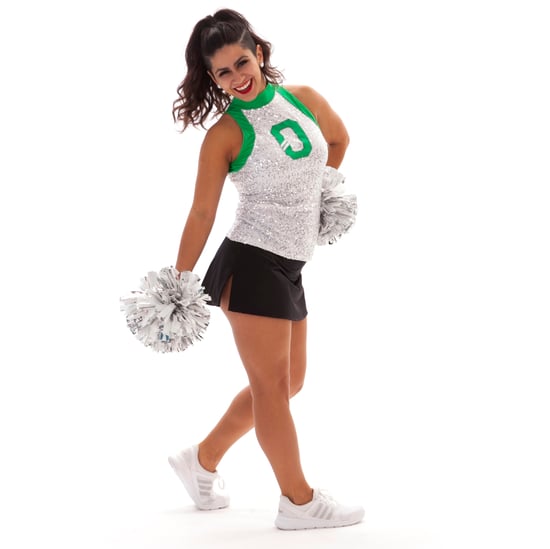 Fun fact - Catch Alexia modeling a few styles in the 2018-2019 Cheer and Team Apparel Catalogs!
---