Employee Spotlight: Lindsey, Account Manager.
What do you do at the Line Up?
I am an Account Manager here at The Line Up! I assist you, the customer, on taking your creative vision and helping it come to life. I work with both our Product Development and Production departments from the beginning design to the final shipped product to ensure things run smoothly for your project. I want to make sure that your needs are met in every way possible! My ultimate goal as your Account Manager is your happiness and love for your costumes when you put them on and showcase them during a performance or event.
Why do you love working at The Line Up?
I've been working at The Line Up for 12 great years. My main reason that I enjoy being here is my boss, Deb Erickson. She has been more than supportive to me and my growing family, which allows me to work from home and also in the office. It's been really helpful for me and my schedule!
What do you like doing outside of work?
Besides hanging with my husband and my two kids, I am a dance teacher, I like to crochet and you can always find me reading a book!


Lindsey modeling for us in 2007 and her daughter Audrey modeling for us this year!
What is the best place you've traveled to and why?
Hawaii. That was where I met my husband!
What is your dream vacation?
I would love to make it to Fiji or Bali someday and stay in a hut above the water.
If you could have any super power, what would it be and why?
I want to be able to fly. Then I could be wherever I wanted to in no time.
What's your favorite #LineUpLook and why?
I love the Aria. The long mesh skirt has a whimsical feel and the lace on top can either be a soft or an edgy look depending on what color you chose!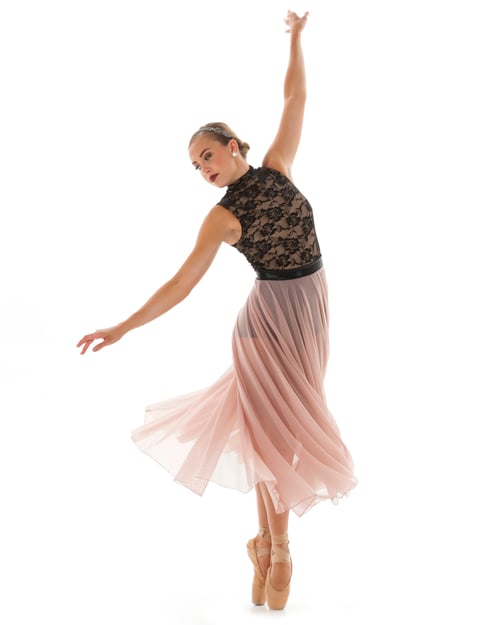 ---