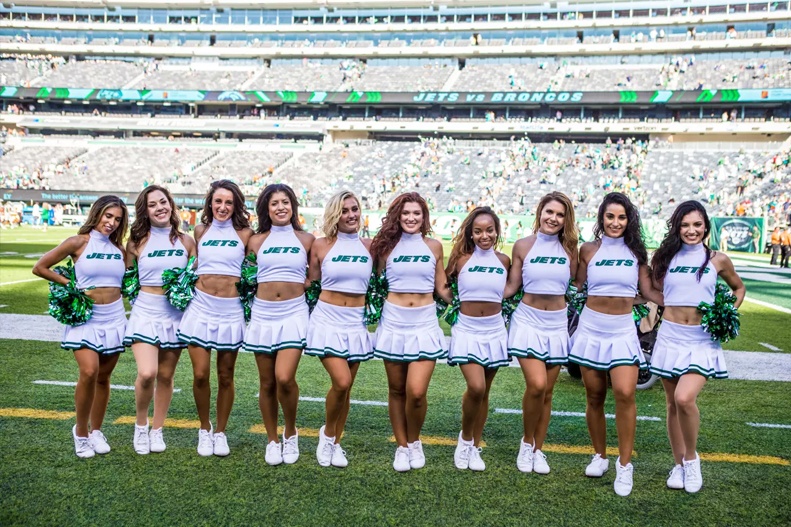 Team: New York Jets Flight Crew
Director & Choreographer: Denise Garvey
Location: New York
Style: Professional NFL Cheerleaders
The New York Jets Flight Crew Gets a New Look
The New York Jets Flight Crew just wrapped up their season, and we couldn't help but share the unique look they've been sporting all year!
Denise Garvey, Director and Choreographer of the Flight Crew, started planning last winter, wanting a fresh look for their team.
"I like to describe these uniforms as retro-inspired but with a clean and modern feel," Garvey explained. "We wanted to rebrand the cheerleaders in 2018 and do it in a way that felt fresh and ahead of the trend.
"In fashion, we know that everything old is new again. So, we decided to keep the crisp white look of our former signature uniform since that looked really beautiful on the football field. However, this new look gives a major nod to the past through its retro inspiration, but through fabric choice and design, it's executed in a modern way."
The end result was a three-piece ensemble - skirt, crop, and sweater - that was versatile enough to go from summer to fall in the team's outdoor stadium. The pleated skirt, turtleneck, and crisp white give it a classic vintage feel!
The Flight Crew likes to stay true to their New York roots, so it's no surprise they also have a showgirl inspired leotard and a classical holiday dress to round out their wardrobe.
Check out more photos from the Jets, below!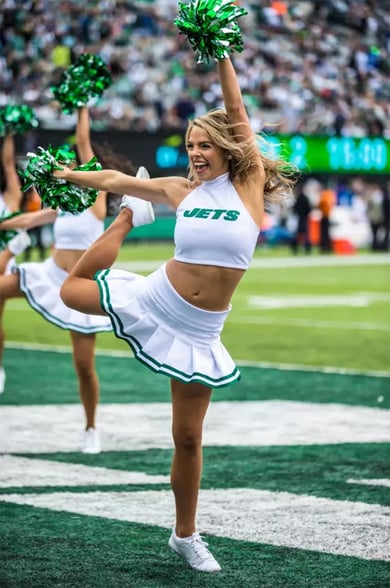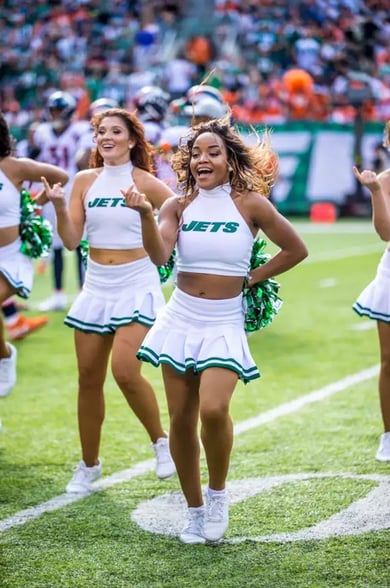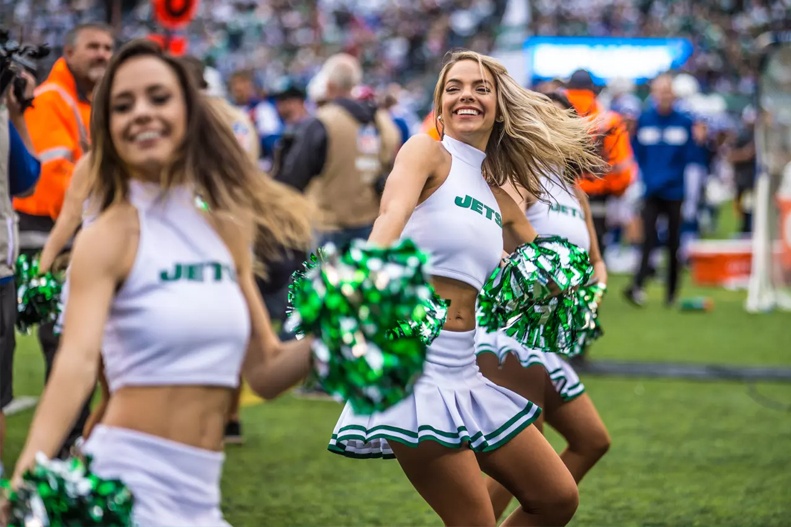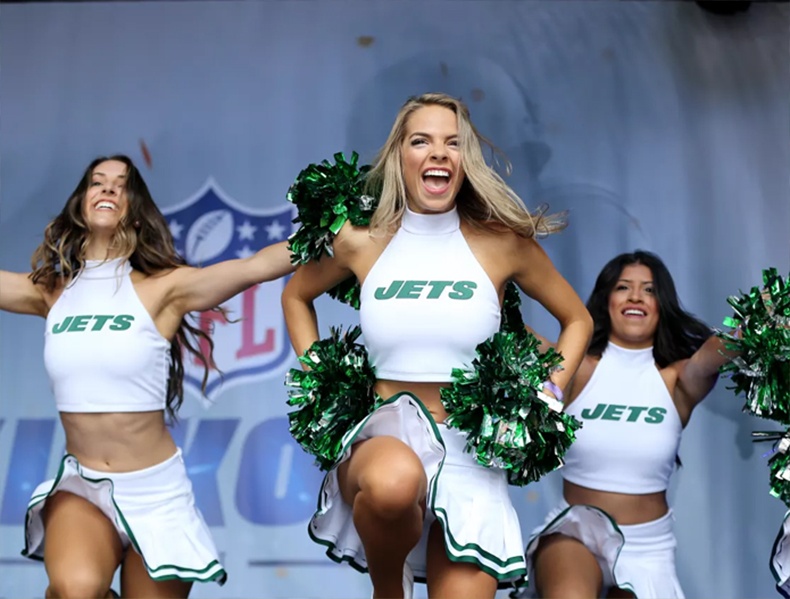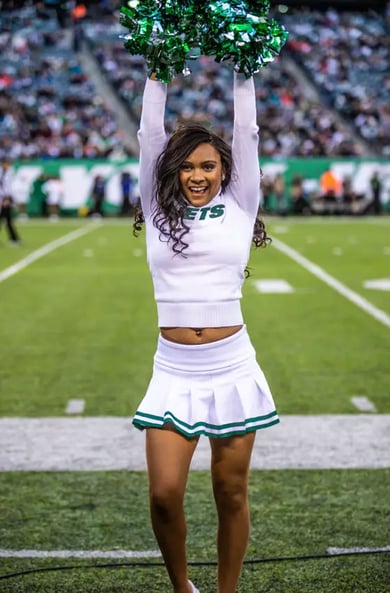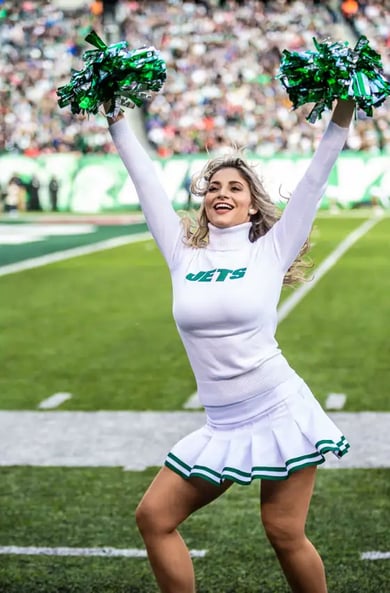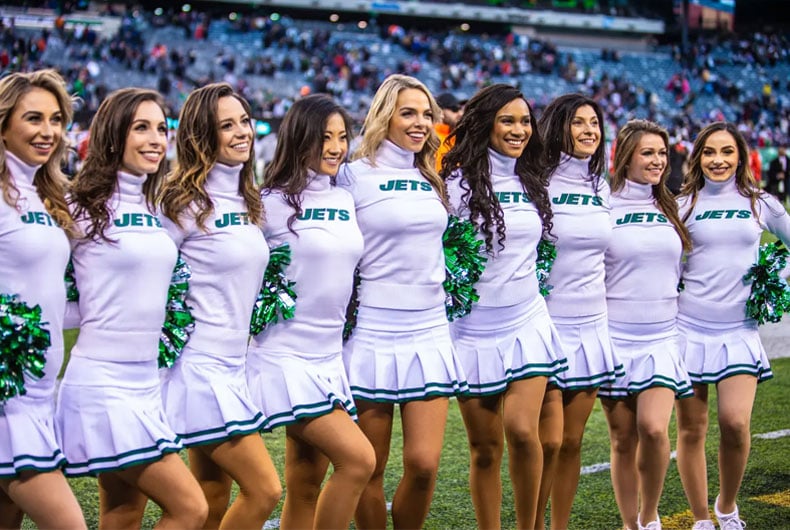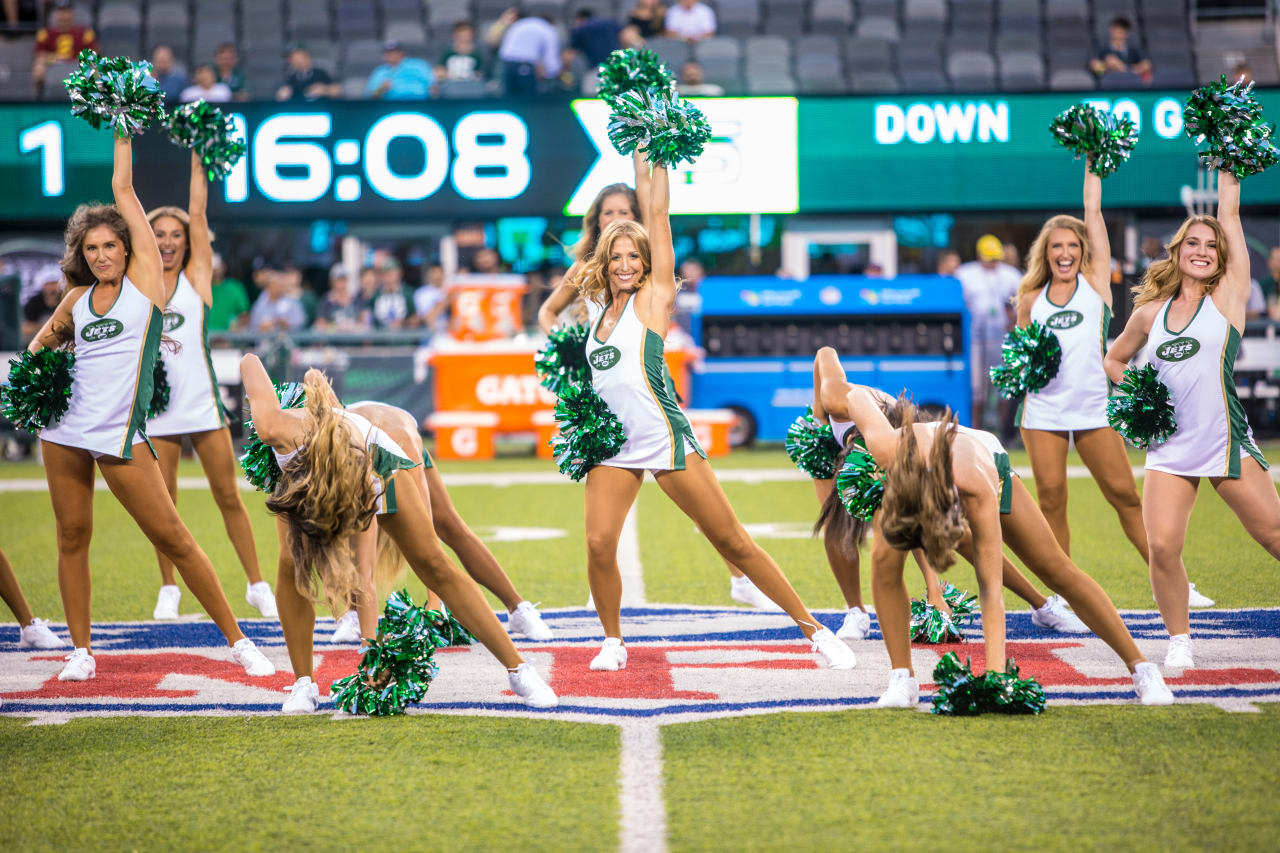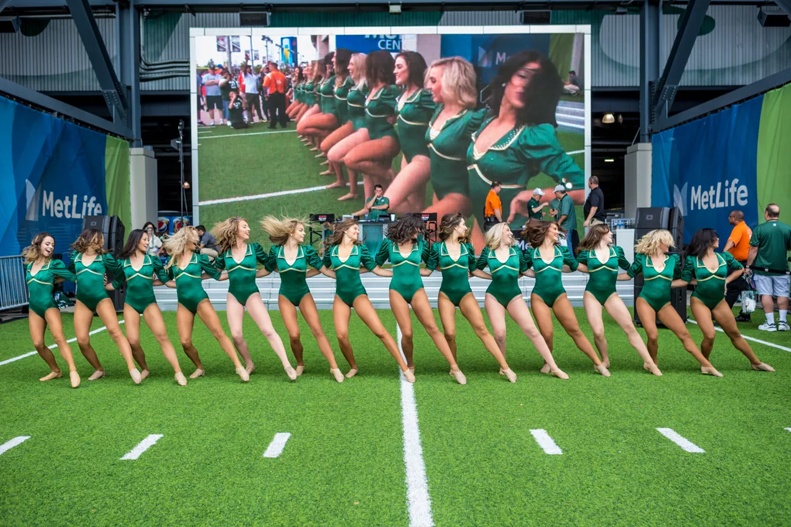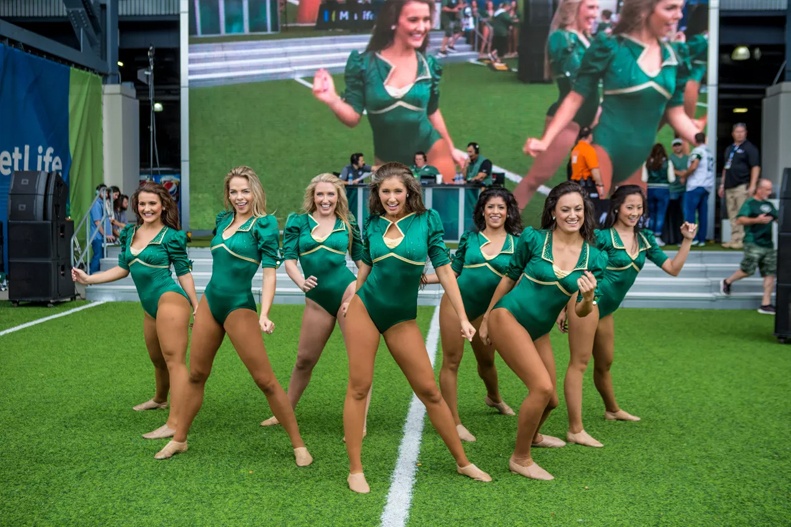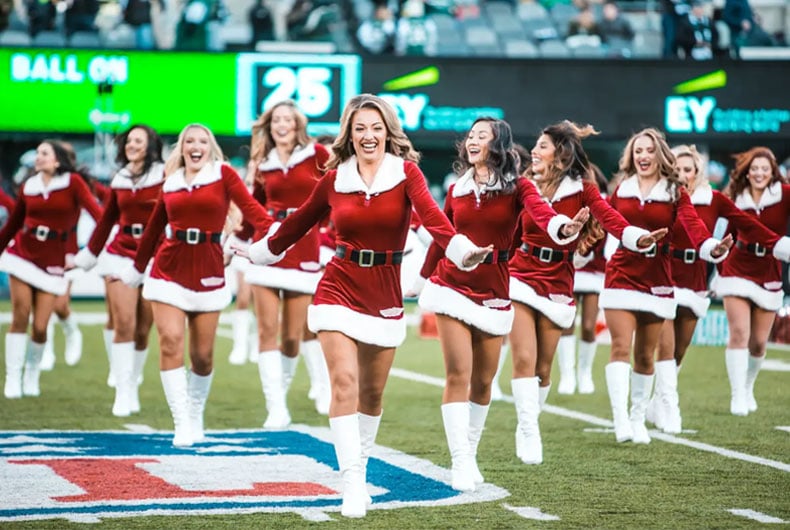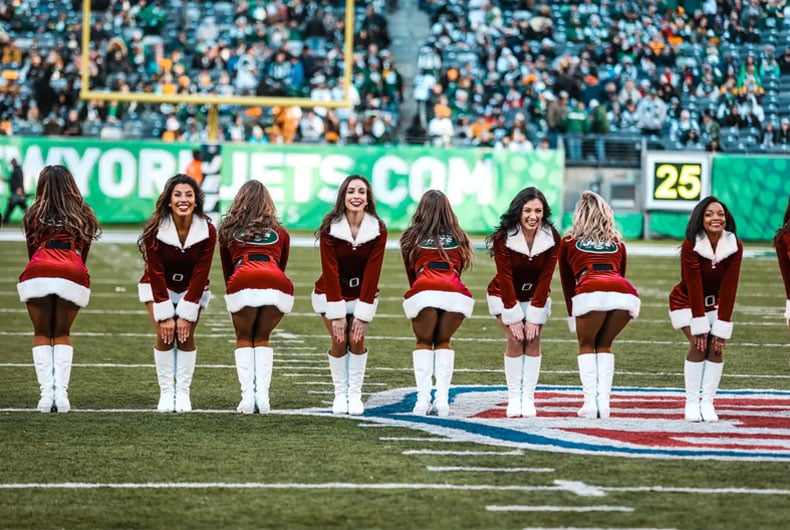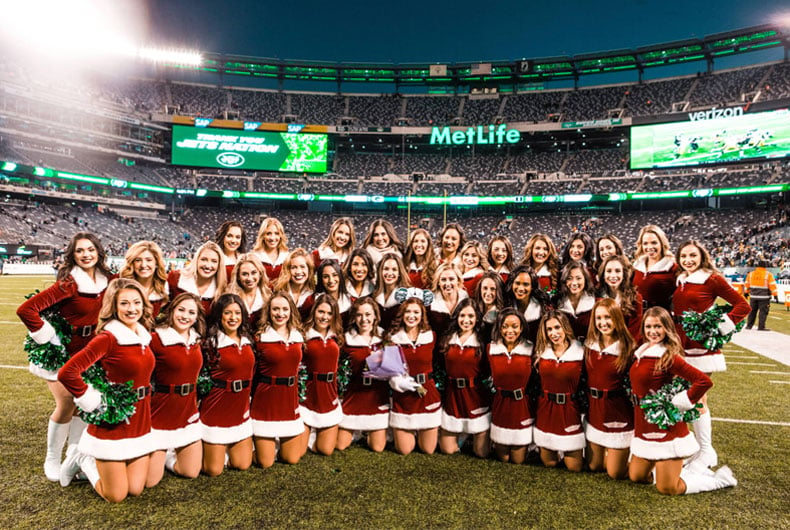 ---