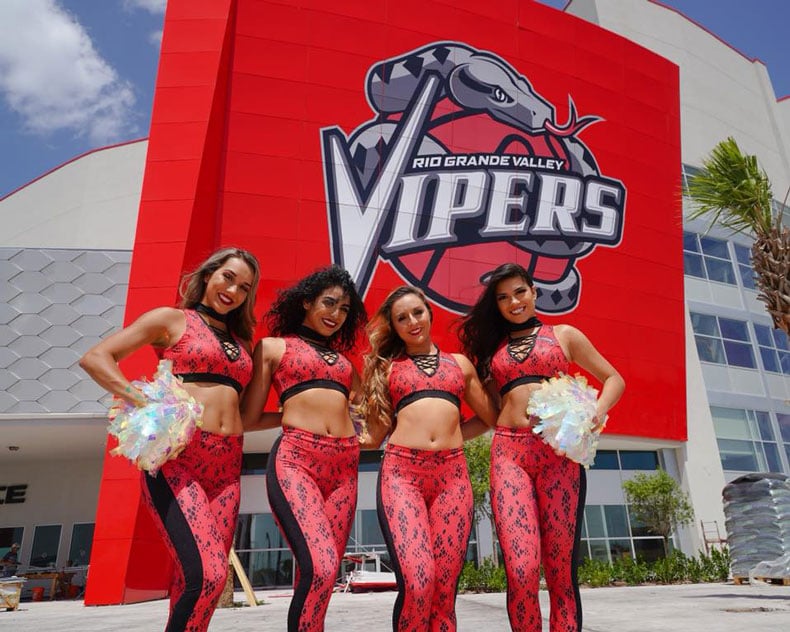 Team: RGV Snake Charmers
Director: Amber Uribe
Location: Rio Grand Valley, Texas
Style: NBA G League Professional Dance Team
The Rio Grande Valley Snake Charmers' Snake Theme Uniforms
The Rio Grande Valley (RGV) Snake Charmers have leveled up this past year with their new snake print inspired uniforms, a brand new stadium, and getting retweeted by pop superstar Ciara.
The Snake Charmers dance for the Rio Grande Valley Vipers, an NBA G League team located at the very southern tip of Texas, close to the Mexican border. The team has strong roots within the community.
"Our team is unique because our entire squad is from this area," said Amber Uribe, the Director of the Snake Charmers. "We are all from the Rio Grande Valley, including myself, and we care a lot about our community and take the job as being role models for the youth here very seriously. We are so close to the Mexican Border, we all have Latin roots."
Of course, it's only fitting that the Snake Charmers incorporated a custom snake print design into their new uniforms! With two tops, shorts, and leggings all in the same custom print, Amber was able to create a wardrobe that can be easily mixed and matched. The team picked a few on-trend web styles and created a custom look by adding their team logo, colors, and snake theme.
Check out more Q & A with Amber below, as well as a recent video featuring their brand new entertainment team the Vipers Hype Squad. The video was retweeted by pop star Ciara, amassing over 85k views!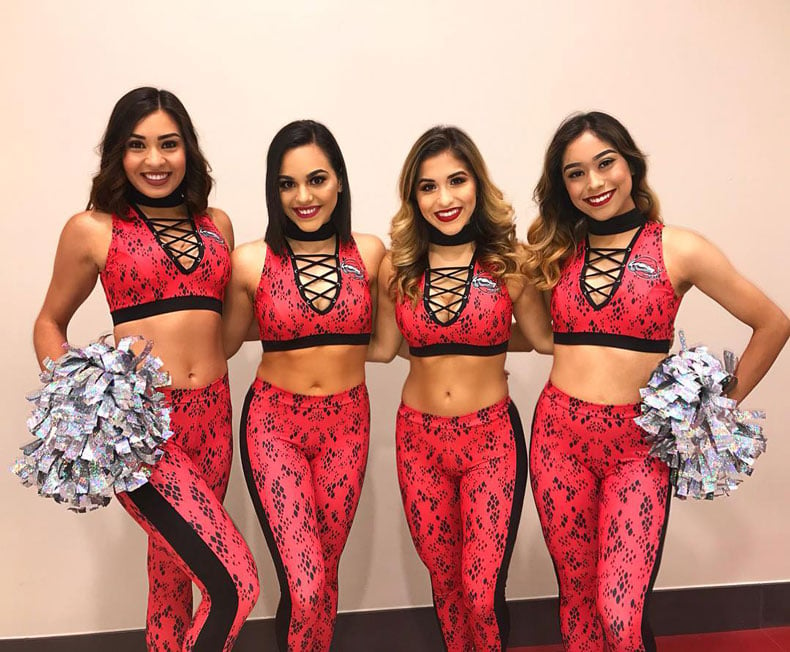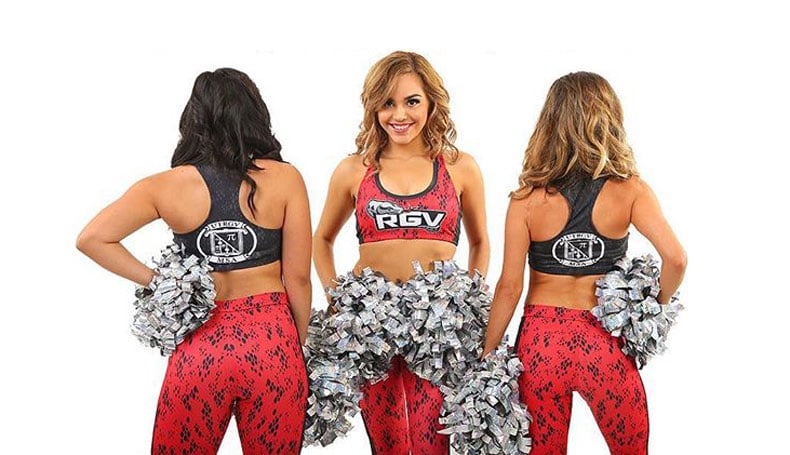 What does teamwork mean to you? How do you rally your team?
Team work means that everyone does their part and supports each other. Since we are a NBA G League team a lot of my dancers dream of one day going to the NBA or NFL. My focus is to get them ready to achieve that dream and if they trust me and work as a team, I will do anything I can to make sure they get there.
What was your inspiration/concept and how was it incorporated into your costume, choreography and music?
Our team name is the "Vipers" so naturally I thought if I could somehow get a snake print on to one of my uniforms that would be amazing. I reached out to Megan from The Line Up and she made it happen. We have gotten nothing but compliments everywhere the girls go!
What is your favorite memory, or what are you most excited for this upcoming season, and what did it teach you?
I'm most excited about the team's new home at the Bert Ogden Arena! It is the newest and biggest entertainment venue in South Texas and I can't wait to see the team perform on this brand new court!
What's your team's biggest challenge/opportunity this season?
Our biggest challenge is all of the additional aspects that are being incorporated into our usual game day. We will be adding brand new pre-game parties where the girls are scheduled to perform and also include more performances throughout the game. These are exciting new changes and can't wait for the opportunity to knock it out of the park.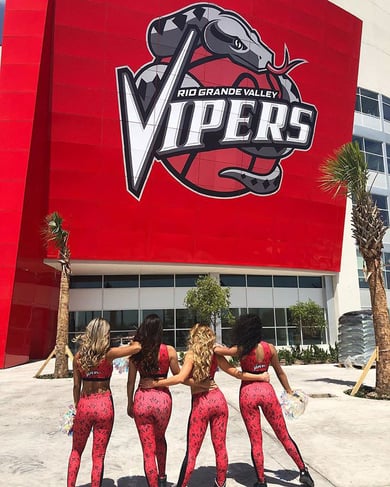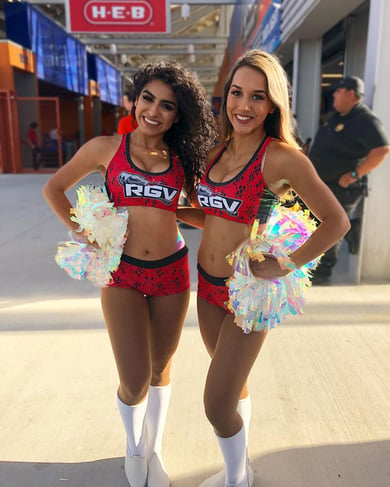 Check out the looks from their 2017-2018 season!!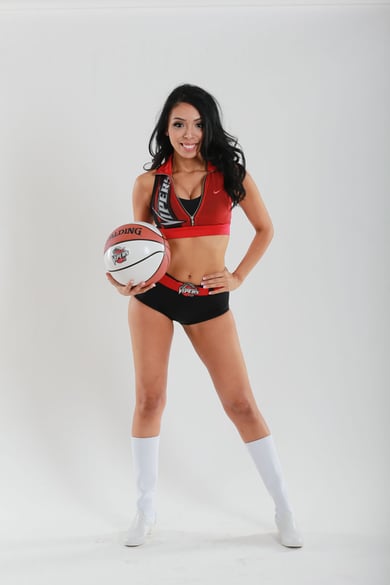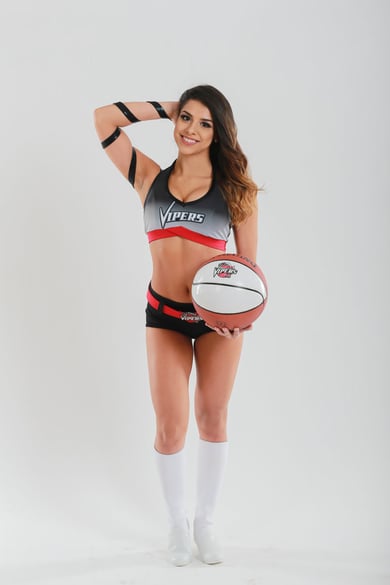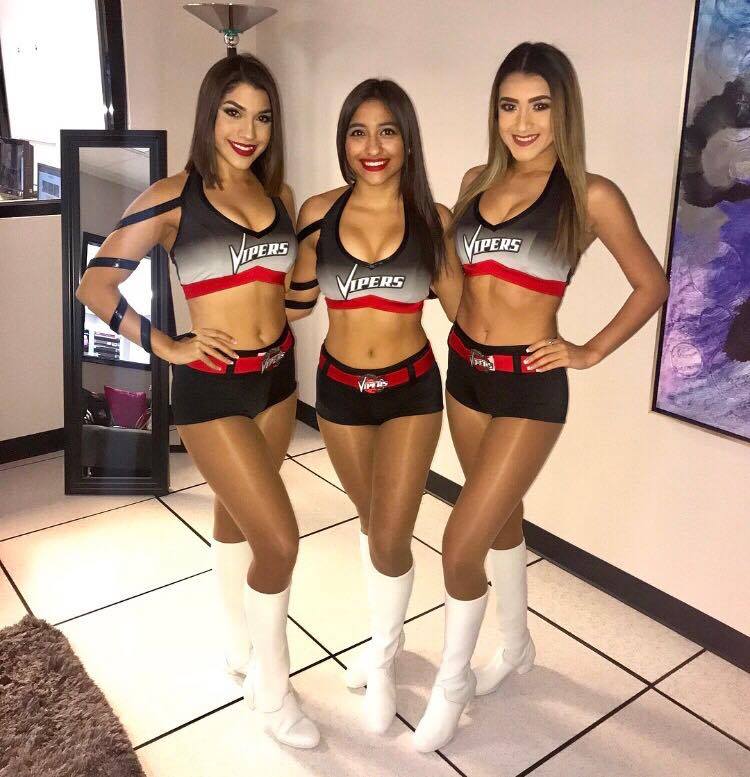 ---