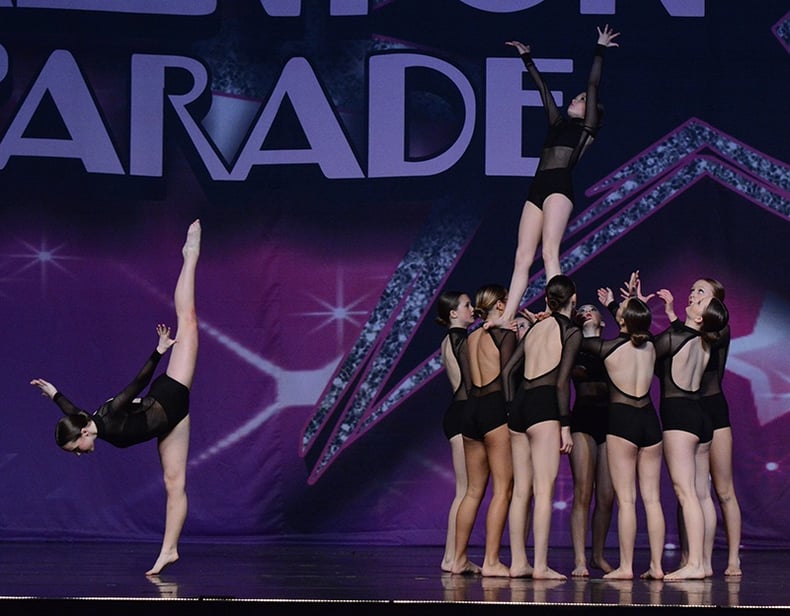 Team: South Metro Dance Academy
Location: Lakeville, Minnesota
Style: Dance Studio
We've got a special place in our Line Up family for South Metro Dance Academy (SMDA). Our very own Account Manager Lindsey Stone is a competitive instructor and costume manager for the studio.
Speaking of family, we asked Lindsey what makes SMDA unique. "You get treated like family ALWAYS and are not just a number," she explained. "All staff love working with kids and treat their students like their own and with the utmost respect." No wonder SMDA has been a growing force since 2005!
This year, the studio's Amethyst and Diamond competitive teams are fresh off of a successful competition season at Masquerade, Encore, and Talent on Parade. "Kids work hard on their dances and it shows at competition and recital performances," said Lindsey. And their hard work definitely paid off - the groups earned top placements at competition!
Check out the full scoop on each of the performances below!
---
Amethyst - "Love You So"
The Amethyst group had a exciting month, earning the national title for Best Team Performance in addition to being the Teen Encore Champions at Masquerade National Finals! The overall feel of the performance was fierce, high energy, and captivating to all audiences.
The group chose a clean and simple Jupela biketard in black, and added their own appliques across the mesh shoulder and sweetheart neckline. Overall the dark look with a dramatic open back helped further enhance the edgy theme!
Competition Results: Best Technique award and top overall placements, plus the national title for Best Team Performance!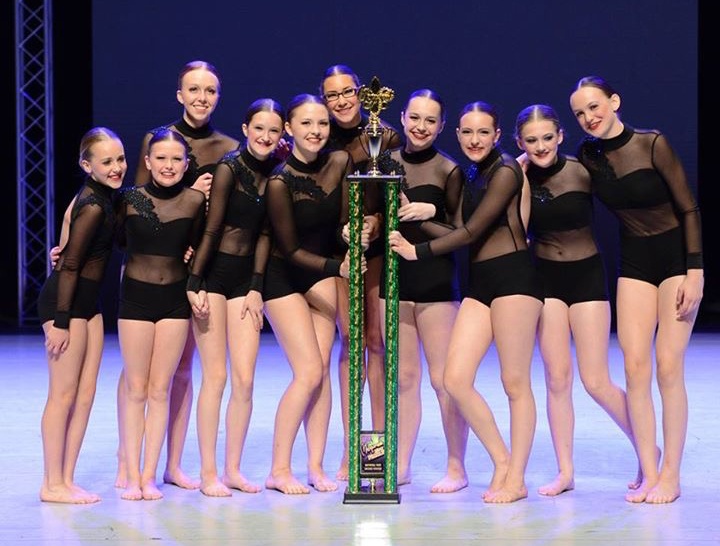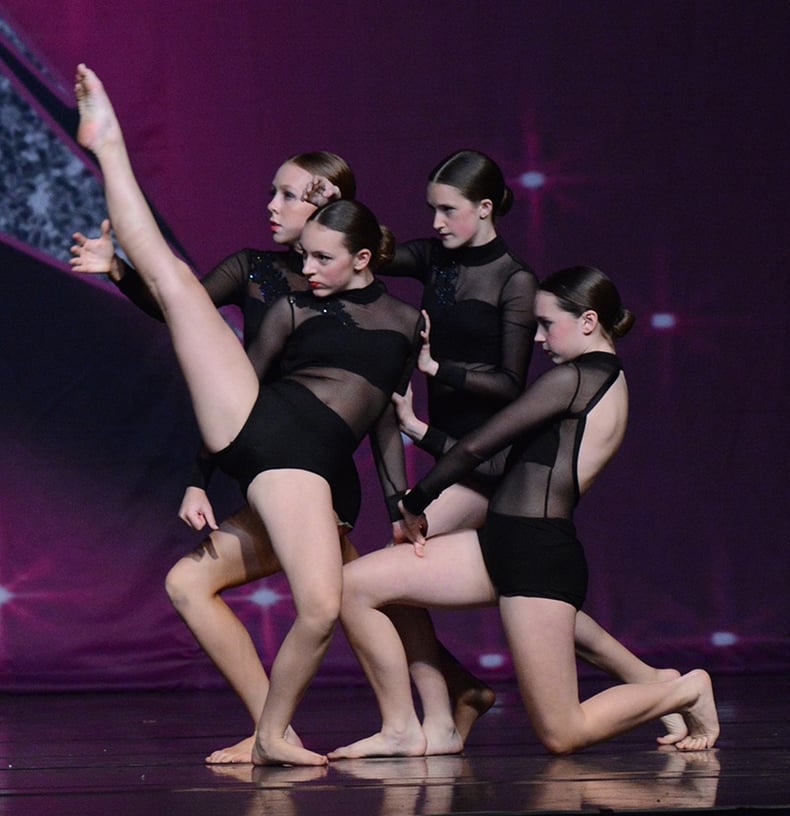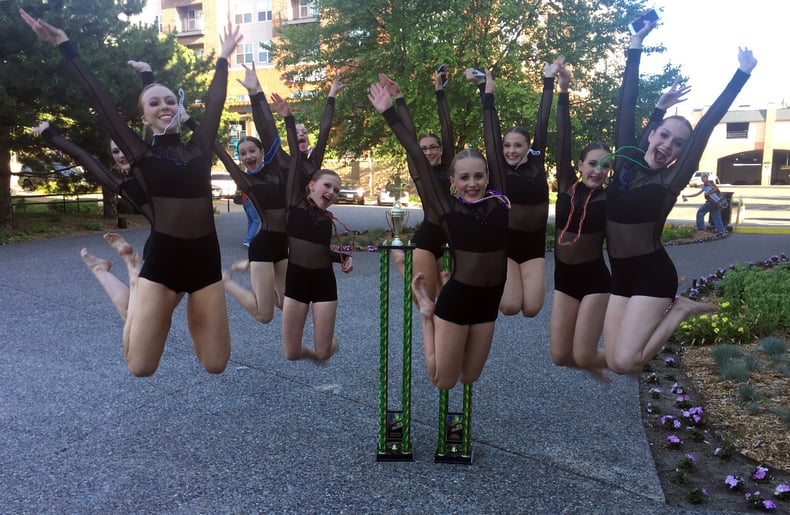 ---
Diamonds - "Heartlines"
The Diamonds performance "Heartlines" incorporated the dramatic use of a fabric prop! The prop represented the heart as a string, being pulled in all directions. In a bold red hue, the red rope popped against their dark costume and stage backdrop.
Their costume was a modified version of the Jubilee. The team made it their own by eliminating the skirt in favor of an on-trend leotard.
Competition Results: Best Prop and top overall placements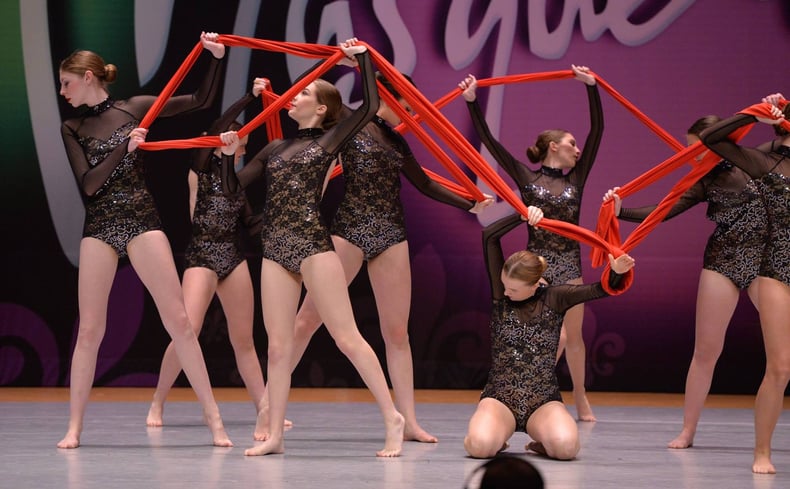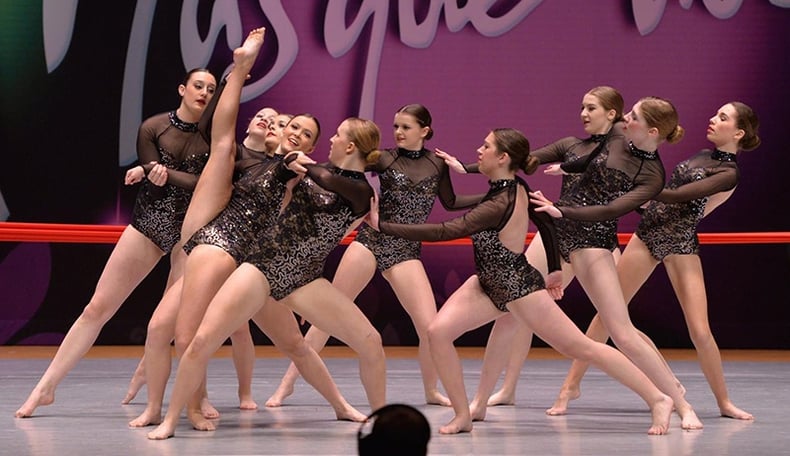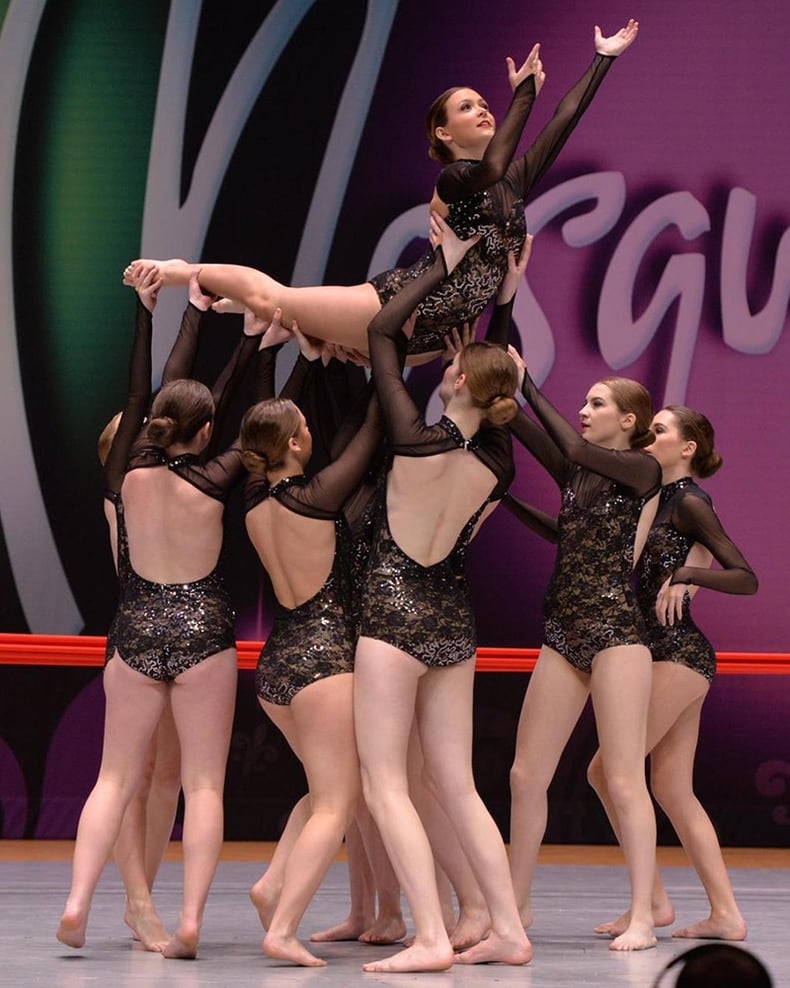 ---
Diamonds - "Send Me Down"
The Diamonds group also performed another routine titled "Send Me Down." The concept was a dark, edgy, lovers quarrel, which was further enhanced by a dramatic red Leandra biketard. As sweetheart neckline and lace further pulled the lovers theme together.
Competition Results: Top overall placements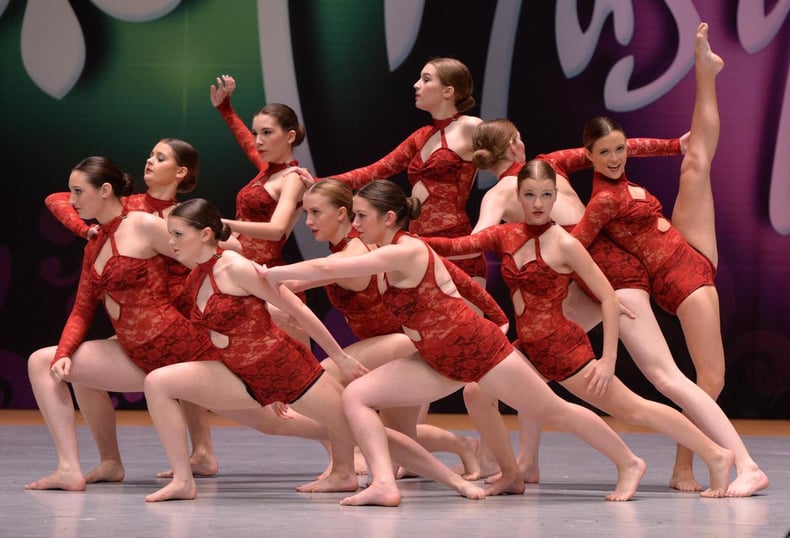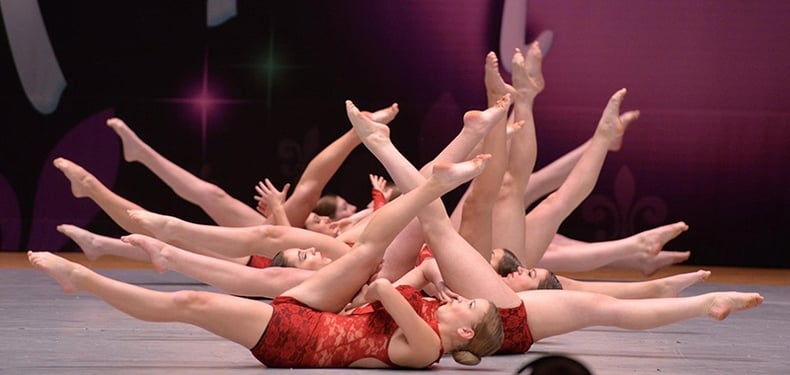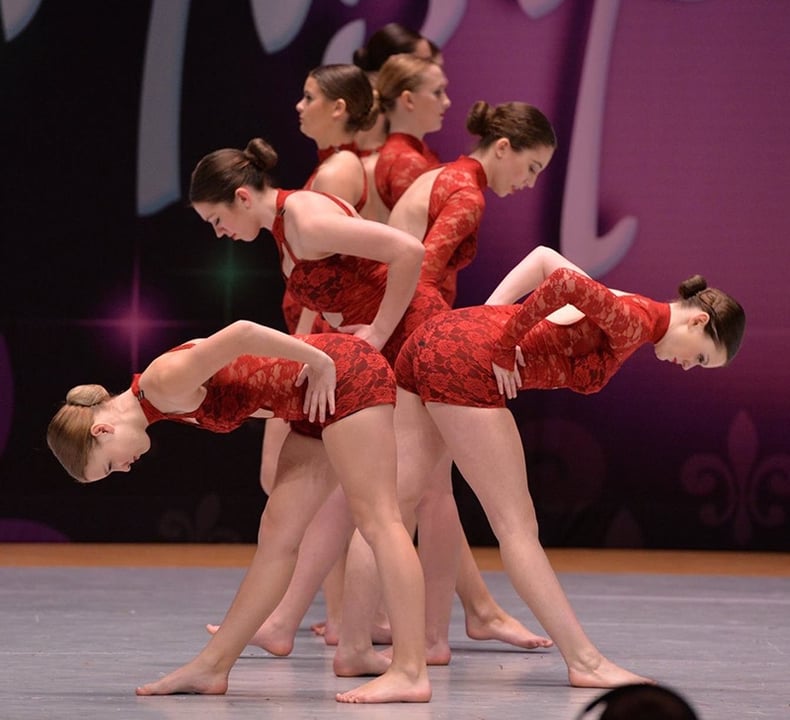 ---