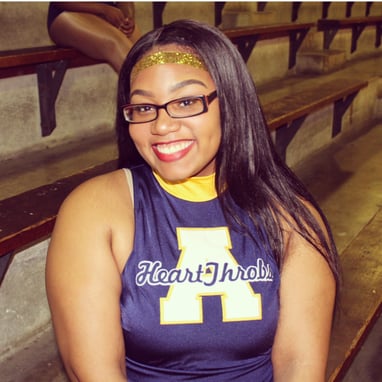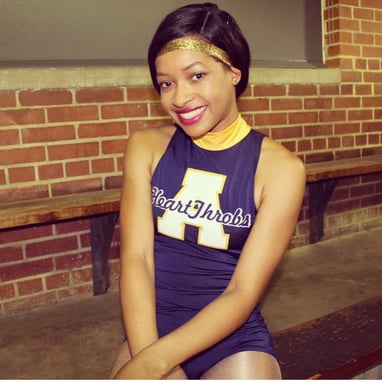 Team: North Carolina A & T State University's Aggie Heartthrobs
Coach: Aaliyah Escalera
Location: Greensboro, North Carolina
Style: Dance
Aggie Heartthrob Dance Team's Season of Heart
The Aggie Heartthrobs of North Carolina A & T University had some heart wrenching challenges to overcome last season. In October, the day before practice was to start for the season, their sister in dance, Alisia Dieudonné, was killed due to gun violence. " We dedicated our whole season to her, and even ordered her a uniform and framed it for her family," said coach Aaliyah.
After a season of coping with such a huge and devastating loss, the Aggie's will have a fresh start with a fresh uniform this year, and what a perfect way to memorialize their dance sister than with a uniform framed just for her!
Their costume inspiration this season was from the show "Hit the Floor," a drama centered around the fictional NBA Dance Team LA Devil Girls, airing their fourth season this fall on BET. "The team decided they wanted a more semi-pro look for the season with leotards that would be very versatile, eye catching, and appealing to all body types."
We couldn't agree more - love the idea of a leo for game day cheer uniforms!
Check out below for more photos of the Heartthrobsin their leos, and a video of a practice in honor of Alisia.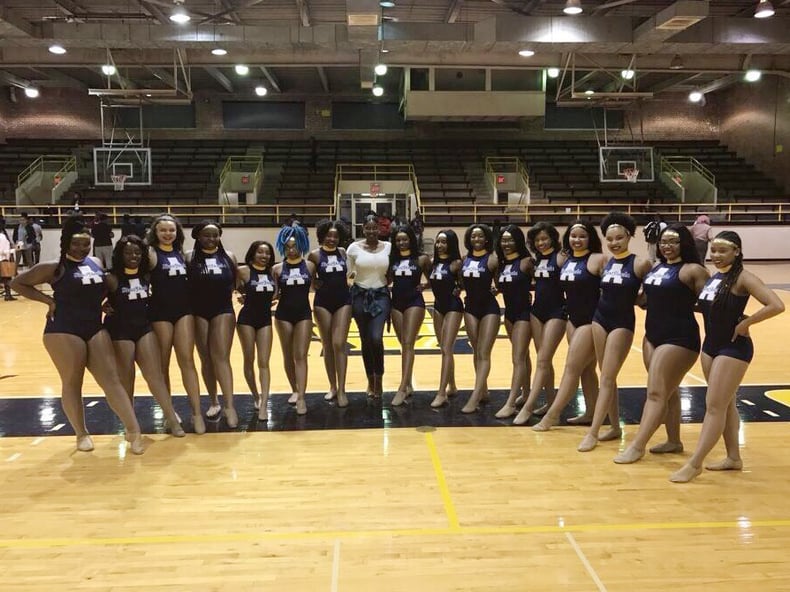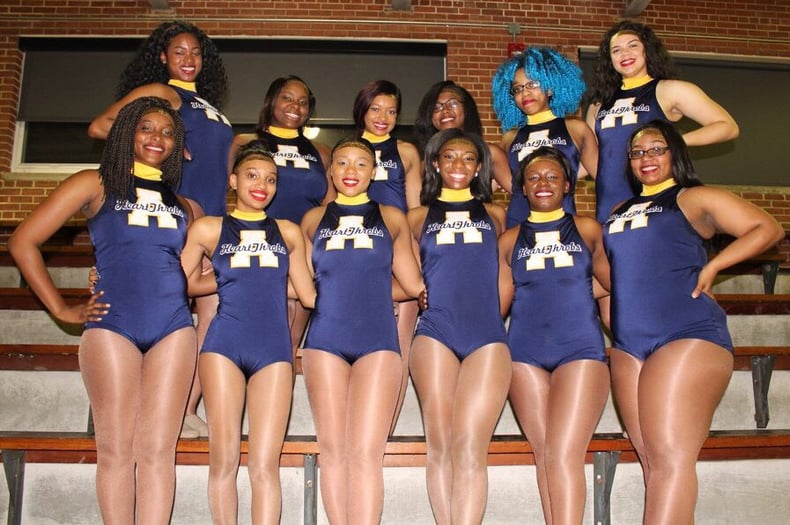 The Aggie Hearthrobs in the 202 Leotard
TLU Spotlight Q&A:
Whats your favorite song to perform?
Beyoncé- 6 Inch Heels
What makes your team unique?
What makes our team unique is that it is a team started by students, and ran by students with the help of an adviser. We have girls coming together from a lot of different backgrounds of dance. They enjoy teaching each other and stepping outside of their comfort zone to help them reach their full potential.
What are you most excited for this season?!
I am most excited about the performances we already have lined up for the season in our community, in addition to allowing other girls to learn our dances through classes we are starting up.
What was your team's biggest challenge/opportunity this season?
Our biggest challenge was coping with the loss of our fellow dance sister Alisia Dieudonné. A day before practice started she was killed due to gun violence. We dedicated our whole season to her, and even ordered her a uniform and framed it for her family.