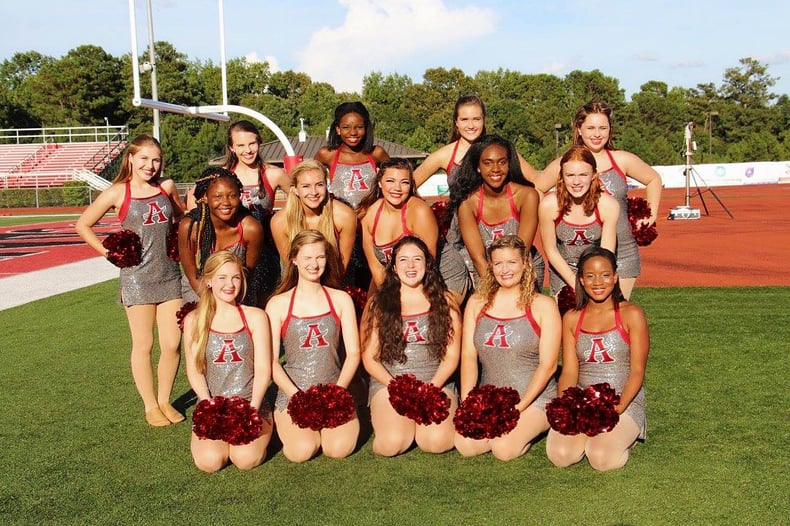 Allatoona High School in Acworth, Georgia is the proud host of the Allatoona "Hotshotz" Dance Team! 15 girls strong, this team is made up of 9th-12th graders and performs at several different events: football and basketball games, community events and pep rallies! "We love having the opportunity to support our school while doing something we love," said Coach Kelly Mattingly.
A Coordinating New Look
Their new gameday uniforms are sure to bring this team to the next level! The team's coach worked hard to make sure her dancers matched the spirit of the school and the other athletes around them. "My inspiration for our costumes was our football team's uniforms. The grey was difficult to match, but I ordered some swatches and took them to the locker room. We found the perfect fabric."
The uniforms are perfect for this high school dance team! The coach took a classic cheer dress, and elevated it with sequin encrusted zsa zsa fabric – a simple and effective upgrade! The school's logo was added to the front, connecting this new silhouette to the team's school pride! "I wanted to make the design classic, modest, and flattering. I was so happy with how The Line Up design team brought my ideas to life," said Coach Kelly.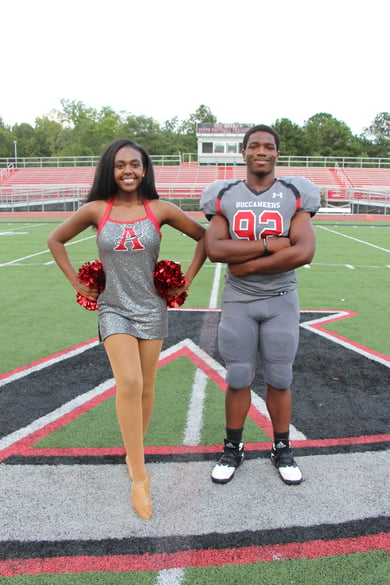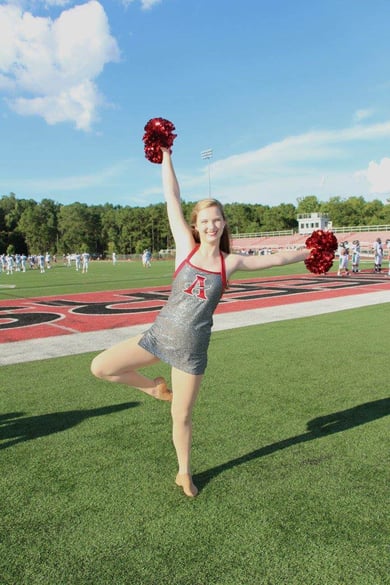 Electrifying the Crowd
The Allatoona Dance Team aspires to do one thing – electrify their crowds! Their favorite song to perform to is "Team", by Iggy Azalea, though they already know as many as 10 routines and are still adding more to their lineup! The team has also had the opportunity this year to perform at a University of Georgia halftime show! What an amazing experience!!!
This year will be exciting for these young athletes. "We are so excited about performing in our new costumes for the awesome Buccaneer fans," said Coah Kelly. We can't wait to see more from you this year, Allatoona!!!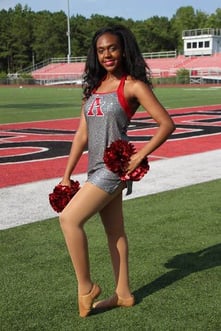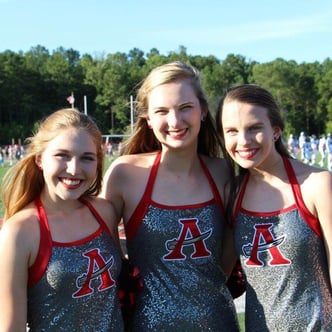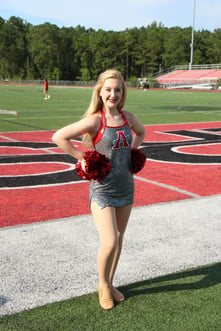 ---
Check out more pics from Allatoona Hotshotz Dance Team, in last year's 2015-2016 uniforms: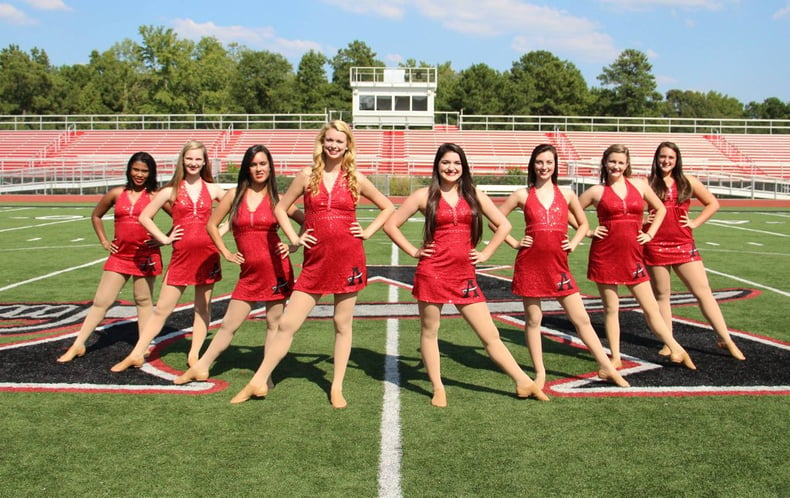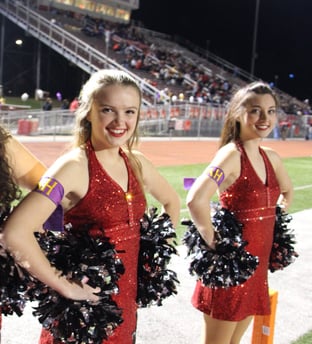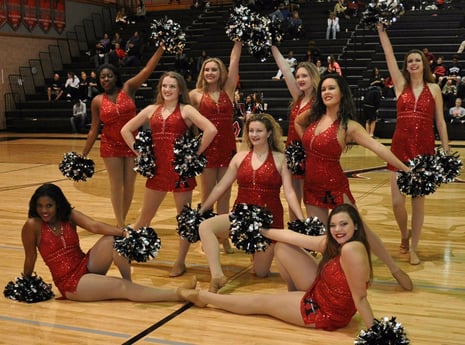 ---