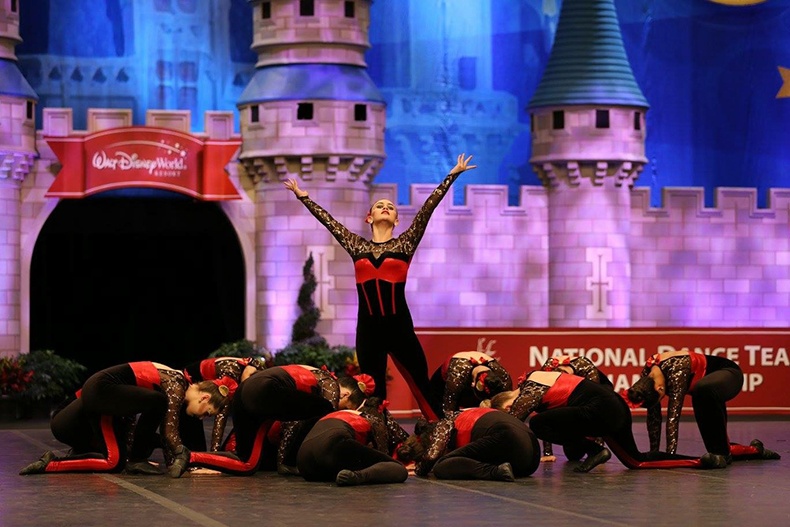 Team: Dance Alley All Stars

Director/Head Coach: Bettina Rogers
Location: London, KY

Style of Dance: All Star Senior High Kick
Dance Alley All Stars Shine in their Custom High Kick Uniforms at UDA Nationals!
The Senior Kick team from Dance Alley Studio knew they needed a very intense and mature costume to tell the story of their Moulin Rouge themed performance at UDA Nationals! The goal was to highlight their clean lines while incorporating the intensity of the music.
The team created a cabaret style high kick unitard, accented with a bold red inside stripe on the leggings. "The velvet lines on the legs looked beautiful as the girls executed their kicks and the gold sequins of the arms gave us the right amount of sparkle to shine on the Nationals/World stage," said Coach Bettina Rogers
Ultimately, they left the competition as the World Champions for World Performance Senior Kick and Senior Poms!
Congratulations ladies! Check out more Q&A with Coach Bettina and a video below!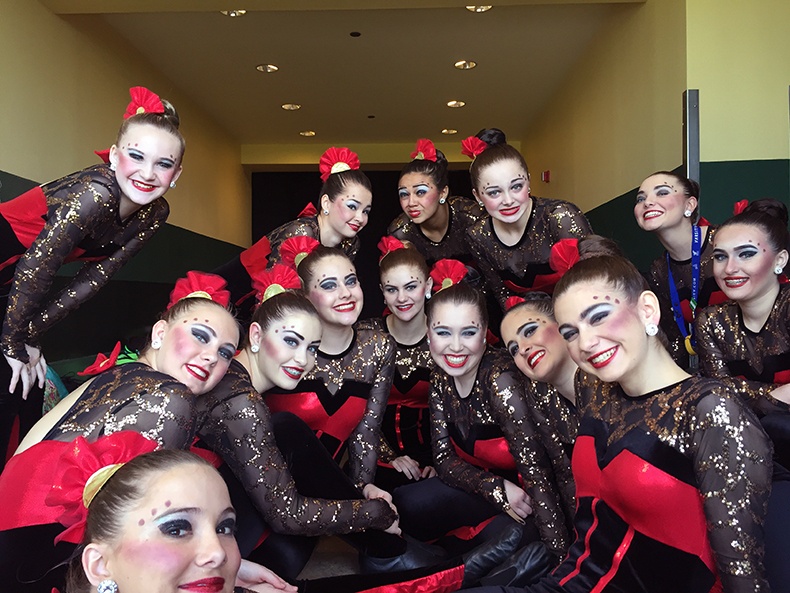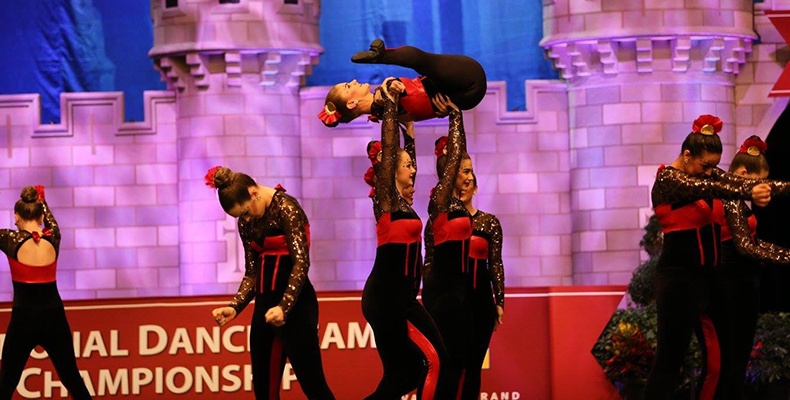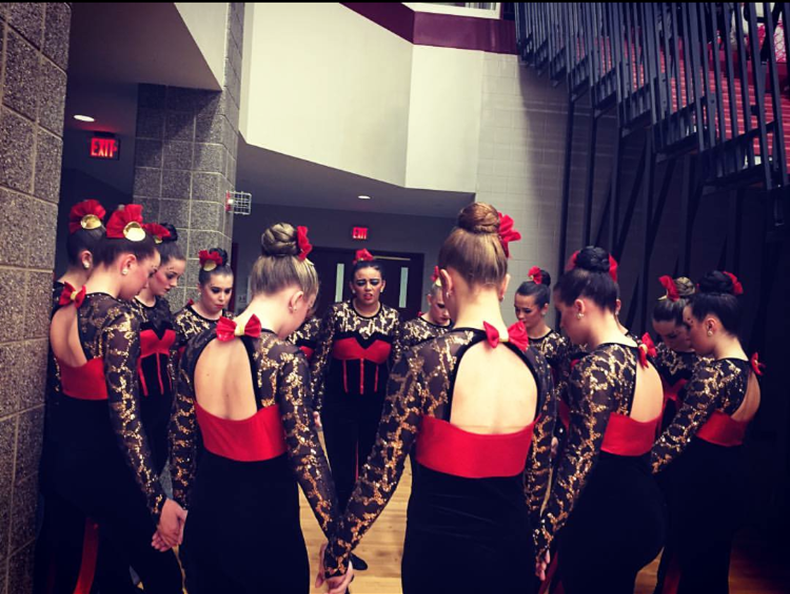 ---
TLU Spotlight Q&A:
What was your competition music?
"Closing Credits Bolero" from the Moulin Rogue soundtrack
What makes your team unique?
This team consists of dancers from opposite ends of the county in which we live in, but they are able to dance together as one team!
What is your favorite memory from the season?
The favorite memory of the season was winning two world titles at the UDA competition. They won in senior kick and senior pom in which they were able to repress USA.
What was your team's biggest challenge/opportunity this season?
The biggest challenge was learning how to rebuild from season to season. In 2016, Dance Alley was named the first ever all star senior kick champions and these were major shoes to fill. Through perseverance, hard work, and dedication the team was able to re-build from losing past team members and able to succeed in the World competition.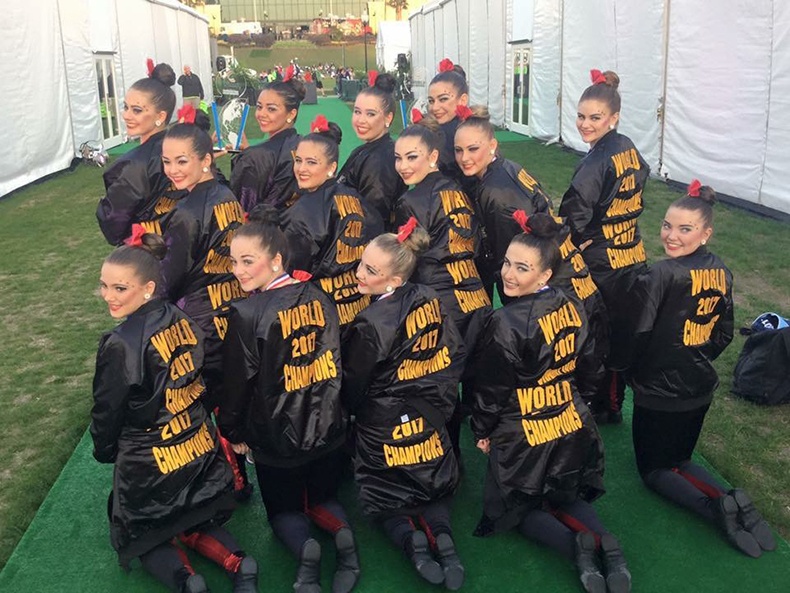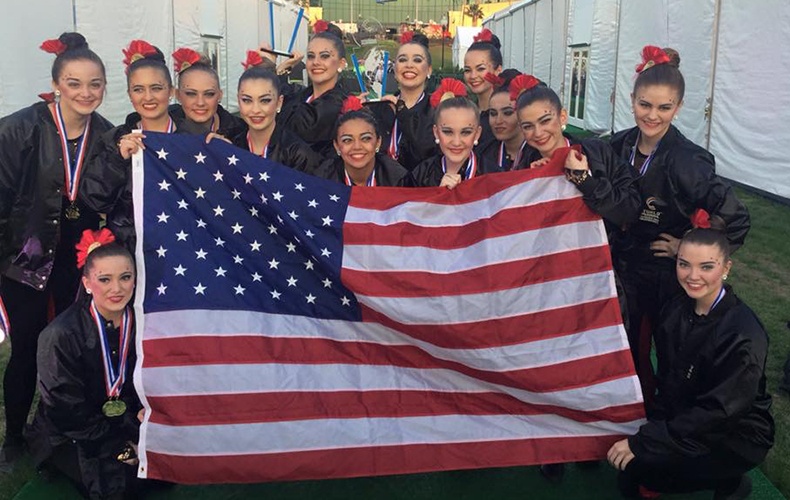 ---