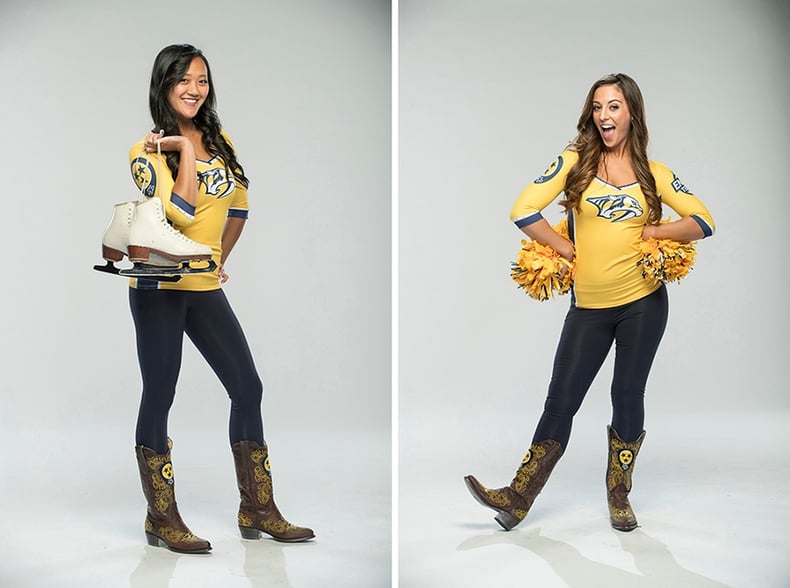 Team: Nashville Predators Energy Team
Director/Event Presentation Coordinator: Colleen Flynn
Location: Nashville, TN
Style: Hockey Spirit Team
Predators Energy Team Bleed Gold in Their New Uniforms
Rumor has it, the Nashville Predators have some of the loudest and enthusastic fans in the NHL. So it's no surprise the organization has an active spirit and promotional group: the Predators Energy Team.
Located out of Nashville, Tennessee - or Smashville to local hockey fans - the Predator's Dancers and Ice Girls were re-branded in 2015 and dubbed the Energy Team. Greeting fans, leading cheers and game activities, or enlivening corporate events, this team's mission is to "share the excitement and passion of Nashville Predators hockey all across Middle Tennessee."
The one requirement for the team's new look this year? Preds GOLD, of course!! The new custom cheer uniforms match the hockey players' uniforms in look and feel, and featuring the Predator's signature colors and saber-tooth tiger logo. This crisp sublimated top is versatile enough for a variety of Preds events! Congrats Energy Team to a great start of the season!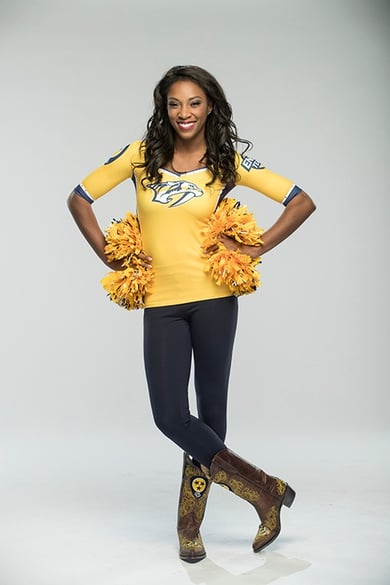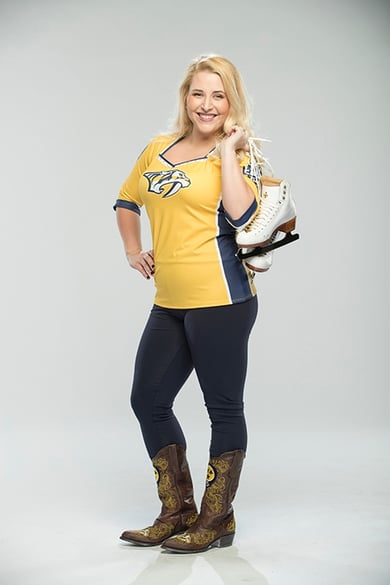 The Nashville Predators Energy Team in a custom sublimated top and leggings.
TLU Spotlight Q&A:
What makes your team unique?
We're a hybrid group of ice skaters, dancers, other performers, and PR personalities – all who come together around a common love of Smashville hockey.
What is your favorite fan memory?
The Energy Team works not only home games, but various community appearances. It's hard to pick a favorite fan memory, but some standouts are from the time spent working with the kids at the Nashville Inner City Youth Ministry! We loved getting to get to know them and expose them to the sport of hockey for the first time.
What are you most excited for this season?!
Hosting our Jr Skaters for our Preds Energy JR Skater Program!
---